Active Adult Communities
If you're over the age of 55 and don't require health care services, an active adult community may be a good fit for your retirement lifestyle. With social events, amenities and maintenance-free living, it's understandable why those on their way to retirement might consider an active adult community. Consider the pros and cons before selecting a community near you.

Written by

Lindsey Crossmier

Lindsey Crossmier

Financial Writer

Lindsey Crossmier is an accomplished writer with experience working for The Florida Review and Bookstar PR. As a financial writer, she covers Medicare, life insurance and dental insurance topics for RetireGuide. Research-based data drives her work.

Read More

Edited By

Lamia Chowdhury

Lamia Chowdhury

Financial Editor

Lamia Chowdhury is a financial content editor for RetireGuide and has over three years of marketing experience in the finance industry. She has written copy for both digital and print pieces ranging from blogs, radio scripts and search ads to billboards, brochures, mailers and more.

Read More

Reviewed By Bart Astor
Published: June 13, 2022
Updated: May 23, 2023
4 min read time
This page features 4 Cited Research Articles
What Is an Active Adult Community?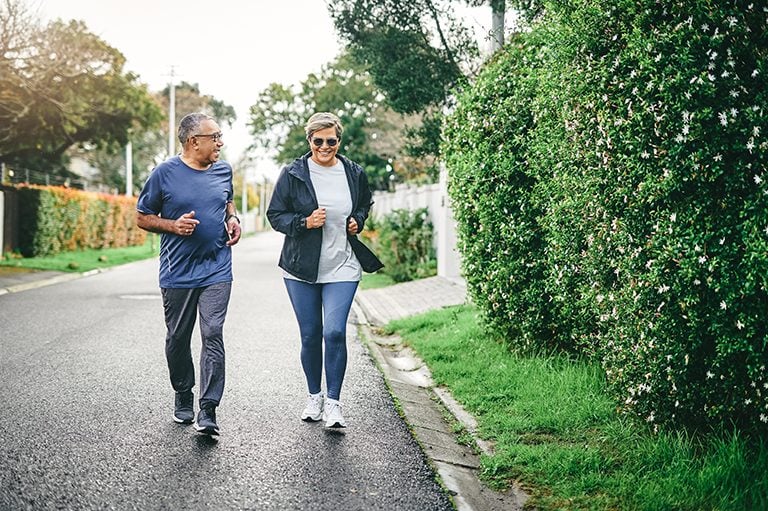 An active adult community is a social-oriented, independent senior housing option, with resort style amenities and little to no house maintenance. While most active adult communities have an age restriction to only allow those over age 55 to join, others are more lenient, only having a suggested age.
For a senior living community to be considered 55 and up, at least 80% of the residents must be over 55 and the community must follow all rules established by the U.S. Department of Housing and Urban Development.
Part of what makes an active adult community appealing to older Americans is the location — many are near shopping centers, medical centers, hospitals and restaurants. Some communities are even built within, or reside nearby, a college that allows residents to take courses and continue their education for free.
Activities Commonly Provided by an Active Adult Community
Biking
Arts and crafts
Social pastimes
Golfing
Yoga
The average cost for an active adult community range between $1,500 to $4,000 a month, depending on the community you choose and where you live. Make sure you consider the pros and cons of an active adult community before taking the next step in choosing your new home.
Pros and Cons of Active Adult Community Living
Your overall health will likely overrule most pros and cons when considering an active adult community as the biggest con is not having health care assistance on site.
Even if you're in decent health right now, you may have a family history of illnesses that will require long-term health care assistance in the future. If so, other options that have health care services available, such as a continuing care retirement community (CCRC), may be a better option for you.
Senior housing options with on-site health care assistance can be costly. If you don't require any medical assistance or help with daily living activities, then an active adult community may be the next best step for you. These communities allow you to bond with new companions and removes the burden of handling home maintenance tasks.
Pros and Cons of Active Adult Community Living
Pros
Resort-style amenities
Social and fitness activities
Grounds maintenance
Opportunity for free college courses at some communities
Quiet environment
Home repair for appliances
Affordable compared to other senior housing options
Typically located next to shopping centers and restaurants
Cons
No on-site medical care
Typically doesn't assist with housekeeping or transportation
Doesn't provide help with daily living activities (eating, bathing or mobility tasks)
Little to no age diversity
Younger family members cannot stay at your property without a senior present
Some of the common amenities for adult living communities include a pool, golf course, tennis court, ballroom, pickleball court, and a clubhouse for arts and crafts.
If you've considered the pros and cons and found an active adult community to be aligned with your retirement goals, there are several tips that can help you find the best community for your lifestyle.
Tips for Choosing the Right Community for You
It can be a lengthy process to find the perfect home for your retirement. Here are five tips that can help you determine which active adult community may be right for you.
5 Tips for Choosing the Right Active Adult Community
Confirm all costs

While most active adult communities have an all-in-one fee, some may require additional costs. The monthly fees vary, typically being on the higher end if you have ample amenities and services. You'll need to account for all costs when determining your budget for an active adult community.

Find out what rules are enforced

Some communities are stricter than others with their rules. For example, some communities don't allow anyone under the age of 18 permitted in the pool — others close amenity access earlier than usual. If you plan on having grandchildren or young family members, then some rules could influence which community you choose.

See if transportation services are available

While some older Americans can still be mobile and active, driving may no longer be a safe option. If you think you can still live independently but need occasional transportation, then confirm with your community if this service is available.

Compare communities in your area

You should try to visit and compare at least three active adult communities at minimum. While touring each community, try to talk with some of the residents and see if they enjoy living there. Take note of the cleanliness of the amenities and how close the nearest medical centers are.

Research company's financials

You can request the annual report of the active adult community to confirm how stable the organization is. If you come across questionable results, then you should consider a different community.
Take all factors into account when deciding on a long-term living solution. Costs, amenities, rules, benefits and staff can all play a big role in which route you choose.
Last Modified: May 23, 2023
Share This Page
4 Cited Research Articles
Your web browser is no longer supported by Microsoft. Update your browser for more security, speed and compatibility.
If you need help pricing and building your medicare plan, call us at 844-572-0696