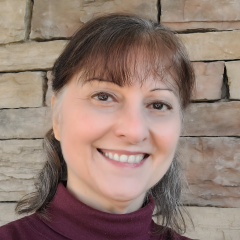 Esther Kane, C.D.S.
Senior Safety Expert
Esther C. Kane is a certified Senior Home Safety Specialist and a certified CARES® Dementia Specialist™ (C.D.S.). She is a retired occupational therapist and specialized in geriatrics.
She graduated from Florida International University with a bachelor's in Occupational Therapy and worked as an occupational therapist in Florida, Georgia and North Carolina.
Esther wrote a CEU (Continuing Education) course for occupational therapists, physical therapists and speech pathologists titled Understanding and Treating the Geriatric Patient: An Overview for Physical, Occupational and Speech Therapists. This course was published by the National Academy for Continuing Legal Education. Consultations to the course were provided by physical therapists and speech-language pathologists.
In 2018, Esther began working with Robin Schiltz on Senior Safety Advice, a website filled with informative articles based on research and their expertise with the senior population. Together, they are working to help inform not only older adults but their family caregivers as well.
The website touches on topics ranging from aging in place to adaptive equipment, as well as issues regarding retirement. It's a comprehensive tool for anyone who is growing older and for family members who are caring for them.
Esther currently resides in Georgia and continues to work as a consultant and educator, helping to improve the lives of seniors through her work. She is passionate about her work and can't imagine doing anything else!
About RetireGuide.com's Experts
RetireGuide.com's experts are trusted authorities on Medicare, life insurance, annuities and retirement planning. Before experts review content on our website for accuracy, we verify that they have relevant experience, licenses and professional designations. We exercise due diligence in vetting prospective experts to protect our readers and ensure the information on our website is trustworthy, comprehensive and useful to readers in the pursuit of their retirement goals.
More About Our Experts