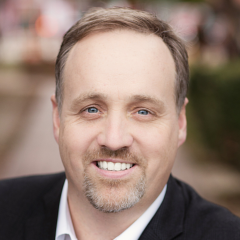 Devin Carroll
Retirement and Social Security Expert
Devin Carroll is a financial planner with over 20 years of experience. He is passionate about simplifying Social Security and providing resources to those figuring out retirement.
Devin is the publisher of Social Security Intelligence, a retirement education platform that now reaches more than 1 million monthly users through his YouTube channel and blog. Additionally, he is the lead advisor at his firm Carroll Advisory Group and the co-host of the Big Picture Retirement podcast.
His goal is to help his audience and clients reduce their retirement anxiety so they can focus on the things that really matter — family, friends and health.
His work as a Social Security expert has appeared in several established news outlets including Forbes, MarketWatch, Fox Business, U.S. News and more.
About RetireGuide.com's Experts
RetireGuide.com's experts are trusted authorities on Medicare, life insurance, annuities and retirement planning. Before experts review content on our website for accuracy, we verify that they have relevant experience, licenses and professional designations. We exercise due diligence in vetting prospective experts to protect our readers and ensure the information on our website is trustworthy, comprehensive and useful to readers in the pursuit of their retirement goals.
More About Our Experts