Unpaid Student Loans Could Reduce Social Security Benefits By Over $2,000

Written by

Lindsey Crossmier

Lindsey Crossmier

Financial Writer

Lindsey Crossmier is an accomplished writer with experience working for The Florida Review and Bookstar PR. As a financial writer, she covers Medicare, life insurance and dental insurance topics for RetireGuide. Research-based data drives her work.

Read More

Edited By

Lamia Chowdhury

Lamia Chowdhury

Financial Editor

Lamia Chowdhury is a financial content editor for RetireGuide and has over three years of marketing experience in the finance industry. She has written copy for both digital and print pieces ranging from blogs, radio scripts and search ads to billboards, brochures, mailers and more.

Read More

Published: June 7, 2023
4 min read time
This page features 6 Cited Research Articles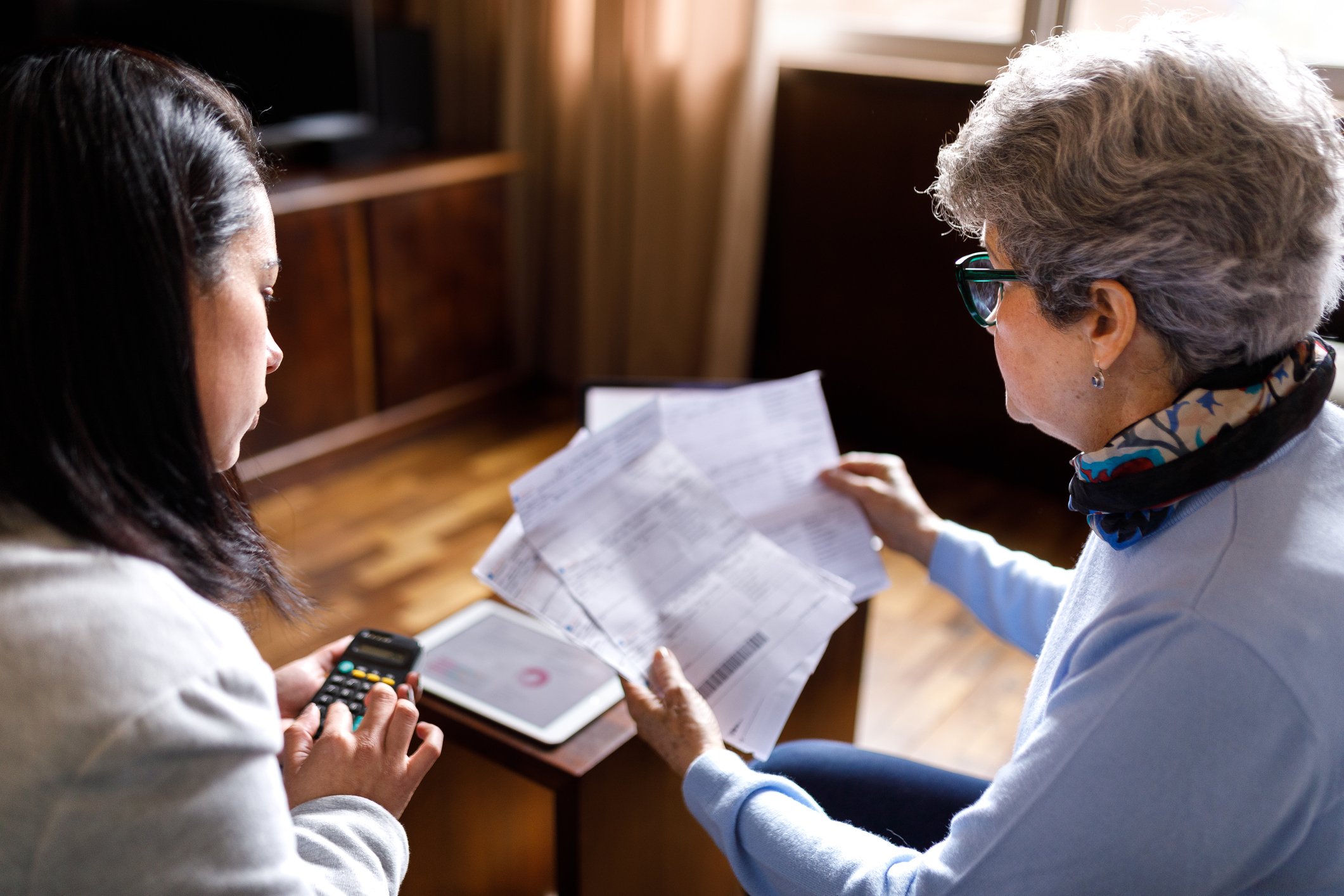 The Center for Retirement Research at Boston College published a study in January 2023 on the impact of student debt on current and future retirees' Social Security benefits. 
Student debt collections are currently on pause due to pending status of Biden's student debt relief plan. However, your benefits could be reduced by thousands once collection is back in effect. 
If you have any delinquent student loans, part of your Social Security benefits could be withheld to pay off the loans. 
Did you know?
A loan becomes delinquent after the first day you miss a payment. Your loan will remain delinquent until the overdue amount is paid off or other arrangements are made.
The study was based off respondents from the Federal Reserve Board's Survey of Consumer Finances (SCF). Participants included Social Security beneficiary households with a head or spouse over age 62, as well as younger households, ages 35-61, that will claim retirement benefits in the future. To compile a large pool of data, the information from the survey was taken from 2010 to 2019.
According to Federal Student Aid, there was $110 billion in outstanding student loans for those 62 and older in the first quarter of 2023. For those 35 to 49, there was $363 billion in outstanding student loans. 
Understand how these loans can affect your payments in the future, how Biden's debt relief plan could help you and steps to better prepare yourself for a well-rounded retirement plan. 
Average Benefit Reduction Amount
Those with delinquent student loans can expect an average annual reduction of $2,500 (or $208 a month) to their Social Security benefits, which represents 4% to 6% of their household income. 
The average reduced amount fluctuates with age. According to the study, delinquency rates are higher among younger borrowers, which presents a larger risk of financial instability during their retirement years.

Amounts Reduced from Social Security Benefits by Age

| Age Range | Average Annual Social Security Benefit Amount at Risk | Percent of Household Income At Risk |
| --- | --- | --- |
| 62+ (Current Beneficiaries) | $2,299 | 6.1% |
| 35 – 61 (Future Beneficiaries) | $2,594 | 4.4% |
Source: The Center for Retirement Research at Boston College
Social Security is also expected to run out of cash reserves in 2033, according to the Old Age and Survivors Insurance Trust Fund, which is the retirement benefits account managed by the Social Security Administration.
While this doesn't mean the program will be unable to pay benefits, it should still raise concern. If Congress does nothing to reform the system by 2033, Social Security would only be able to pay 77% of promised benefits until 2090.
Whose Benefits Are Affected?
As of May 2023, no one's Social Security benefits are affected. Student loan repayments have been on pause since President Biden took office. Your Social Security benefits will only be affected if you have delinquent student loans and when repayments are in effect again. 
Did you know?
If the Supreme Court fails to decide by June 30, 2023, the student loan repayments will be in effect again on Aug. 29, 2023.
If you're not currently receiving benefits, this reduction will affect you when you start receiving Social Security payments if you don't manage to pay off your student loans accordingly. 
How severely benefits are affected depends on the Supreme Court's approval or denial of the debt relief program. The pause on student loans will end 60 days after the Supreme Court makes a decision on the case.
How Biden's Student Loan Forgiveness Can Help 
Biden's student loan debt relief plan provides $10,000 to $20,000 of debt relief. On average, Biden's debt relief plan would forgive an average of $12,000 per borrower for future Social Security beneficiaries. 
Black and Hispanic borrowers would benefit the most from Biden's student loan relief plan due to the racial disparities in student loans.

Estimated Share of Future Beneficiary Households with Student Debt

| | Black | Hispanic | White |
| --- | --- | --- | --- |
| Before Biden's Policy Change | 22% | 10.4% | 14.1% |
| After Biden's Policy Change | 12.3% | 5.6% | 8.2% |
Source: The Center for Retirement Research at Boston College
Next Steps
As college tuition continues to rise each year, delinquent loans will increase as well, which could eat into your Social Security benefit. 
More retirees are going to struggle to pay for loans due to rising education costs. From 2003 to 2023, in-state tuition and fees at public National Universities have increased by 175%, according to U.S. News. 
To offset lower Social Security benefits, consider opening a 401(k), individual retirement account (IRA) or other investments to cover your prior earnings. Having a diversified investment plan can help you remain financially stable during your golden years.
Your web browser is no longer supported by Microsoft. Update your browser for more security, speed and compatibility.
If you need help pricing and building your medicare plan, call us at 844-572-0696