Changing Medicare Coverage
Changing your Medicare coverage can be relatively easy if you switch plans at the right time or under the right circumstances. The best time is during Medicare's enrollment periods, but you can change plans if you move, lose your current coverage or run into certain other unexpected circumstances.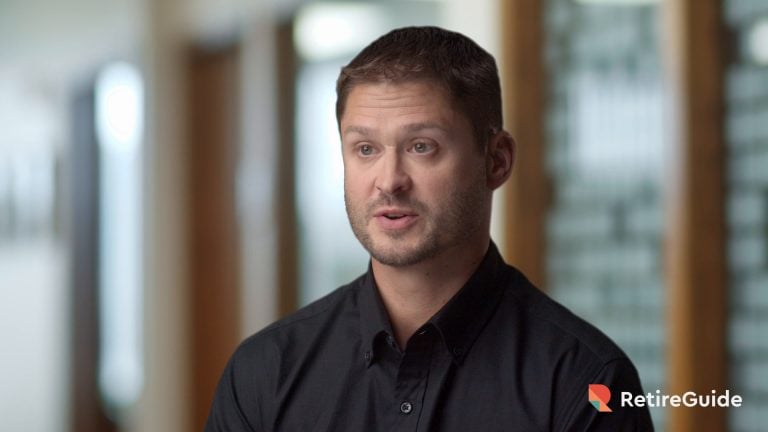 Written by

Terry Turner

Terry Turner

Senior Financial Writer and Financial Wellness Facilitator

Terry Turner has more than 35 years of journalism experience, including covering benefits, spending and congressional action on federal programs such as Social Security and Medicare. He is a Certified Financial Wellness Facilitator through the National Wellness Institute and the Foundation for Financial Wellness and a member of the Association for Financial Counseling & Planning Education (AFCPE®).

Read More

Edited By

Lee Williams

Lee Williams

Senior Financial Editor

Lee Williams is a professional writer, editor and content strategist with 10 years of professional experience working for global and nationally recognized brands. He has contributed to Forbes, The Huffington Post, SUCCESS Magazine, AskMen.com, Electric Literature and The Wall Street Journal. His career also includes ghostwriting for Fortune 500 CEOs and published authors.

Read More

Reviewed By

Aflak Chowdhury

Aflak Chowdhury

Medicare Expert

Aflak Chowdhury is a Medicare expert and independent insurance broker specializing in group health insurance. He has worked for major providers including Humana and Principal Financial Group and today works mainly in the small group market.

Read More

Published: December 7, 2020
Updated: October 23, 2023
5 min read time
This page features 7 Cited Research Articles

Can You Change Your Medicare Plan Anytime?

You can change your Medicare plan anytime if you encounter certain, specific unforeseen circumstances. But generally, you can join, change or drop your Original Medicare health plan, a Medicare Advantage plan only during Medicare's three enrollment periods.

When You Can Change Medicare Coverage

The initial enrollment period is when you first become eligible for Medicare. This includes the seven-month period that includes the month you turn 65, the three months before your birthday month and the three months following your birthday month.

Original Medicare's open enrollment period runs from Oct. 15 through Dec. 7 of each year. If you join, change or cancel your Medicare plan, the change will automatically take effect on Jan. 1 of the new year as long as the new plan gets your request by Dec. 7.

Medicare Advantage Open Enrollment Period

The open enrollment period for Medicare Advantage runs from Jan. 1 through March 31 of each year. During this period, you can switch from one Medicare Advantage plan to another. You can also switch from your Medicare Advantage plan to Original Medicare and join a Medicare Part D prescription drug plan at the same time. You can make this change to Original Medicare only once.

Medicare Special Enrollment Periods

Medicare's special enrollment periods allow you to change your Medicare Advantage or Medicare Part D prescription drug plan at any time or in certain circumstances.

The length and timing of these special enrollment periods vary depending on the situation.

Situations When Special Enrollment Periods Apply

You move back to the U.S. after living outside the country.
You move out of your plan's coverage area.
You move within your plan's coverage area, but the plan offers new options.
You're released from jail.
You enroll in PACE coverage.
You drop your PACE plan coverage.
You enroll in another plan that offers drug coverage that is as good as Medicare, such as Tricare or VA drug plans.
You have an opportunity to enroll in other plans offered through your employer or union.
You lose coverage through a Medicare Cost plan.
You lose creditable prescription drug coverage.
Your health coverage from an employer ends.
Your plan's contract with Medicare changes, including being sanctioned, terminated or isn't renewed.
You're no longer eligible for Medicaid.

There are other special situations that also trigger a special enrollment. You should check with Medicare if you experience a major life change or a situation with your plan.

How to Change Your Medicare Advantage Plan

If you have a Medicare Advantage plan you can change to Original Medicare — Medicare Part A and Part B — or to another Medicare Advantage plan during an appropriate Medicare enrollment period.

You can change to another Medicare Advantage plan by simply joining the new plan you've chosen. Your old coverage will end automatically when the new plan's coverage takes effect.

If you want to change to Original Medicare, you have to contact your Medicare Advantage plan administrator and let them know you are switching. You then have to call 1-800-MEDICARE (1-800-633-4227) and enroll in Original Medicare.

Consider Additional Coverage

If you're changing from Medicare Advantage to Original Medicare, consider the addition of a Medicare Part D prescription drug plan and a Medigap policy. Original Medicare doesn't cover prescriptions, and adding coverage later can cost you a penalty. A Medigap policy may save you out-of-pocket expenses that Original Medicare doesn't cover.

How to Change Medicare Part D Prescription Drug Plans

You can change your Medicare Part D prescription drug plan during the initial enrollment period, open enrollment or special enrollment periods.

You don't have to cancel your old Part D plan. It will end automatically when your new prescription drug plan begins. Your new plan should notify you by mail when your new coverage begins.

But you should make any switch or changes to your prescription drug coverage as quickly as possible to ensure that you will have your new plan's membership card when your new coverage begins. This will help you get your prescriptions filled when you need them.

Have you selected your 2024 Medicare plan?

Maximize your Medicare savings by connecting with a licensed insurance agent. Annual Enrollment is open until December 7th.

How to Change Medigap Policies

Medicare Supplemental insurance — commonly called Medigap — is a policy sold by private insurers that covers some of your out-of-pocket expenses if you have Original Medicare.

Typically, you are not allowed to change Medigap policies except in two circumstances:

Certain, specific circumstances occur or you have guaranteed issue rights.
You're still within the six-month Medigap open enrollment period.

If either of these situations applies, you may be able to change Medigap policies. You don't have to wait a certain length of time before making your switch.

When You Can Switch Medigap Policies

You have an older Medigap policy that's no longer offered, and you want a newer one.
You have a Medigap policy for less than six months and have a pre-existing condition.
You move out of state — you can keep your current Medigap policy, but you may have to pay more for a new one if you switch.
You have a Medicare SELECT policy and move out of its coverage area — you can buy a new policy from your current insurer or use your guaranteed issue right to buy certain standardized Medigap policy (plans A, B, C, F, K or L) from any insurance company.
You join a Medicare Advantage plan

To switch Medigap policies, call the new insurance company, apply for the policy and obtain approval.

Once you have the new Medigap coverage in place, you have a 30-day "free look" period to decide whether to keep it. You should not cancel your old policy until you've decided to keep the new policy.

Once you decide to go with the new policy, contact your old insurance company and tell the representative to terminate your old coverage. You may have to submit forms or a formal request to end coverage.

Last Modified: October 23, 2023

Share This Page

7 Cited Research Articles
Who Am I Calling?
Calling this number connects you to one of our trusted partners.
If you're interested in help navigating your options, a representative will provide you with a free, no-obligation consultation.
Our partners are committed to excellent customer service. They can match you with a qualified professional for your unique objectives.
We/Our Partners do not offer every plan available in your area. Any information provided is limited to those plans offered in your area. Please contact Medicare.gov or 1-800-MEDICARE to get information on all of your options.
888-694-0290
Your web browser is no longer supported by Microsoft. Update your browser for more security, speed and compatibility.
If you need help pricing and building your medicare plan, call us at 844-572-0696