Does Medicare Coverage Transfer to Other States?
If you have Medicare Part A and B (Original Medicare), your coverage will go with you when you move within the United States. Be sure to inform Medicare before you move. Most Medigap plans will follow you, but you'll need to check if your Medicare Advantage or Medicare Part D plan will transfer with you.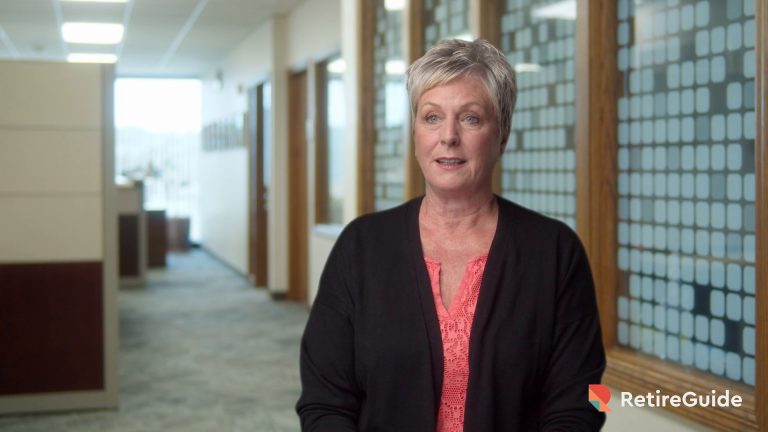 Written by

Terry Turner

Terry Turner

Senior Financial Writer and Financial Wellness Facilitator

Terry Turner has more than 35 years of journalism experience, including covering benefits, spending and congressional action on federal programs such as Social Security and Medicare. He is a Certified Financial Wellness Facilitator through the National Wellness Institute and the Foundation for Financial Wellness and a member of the Association for Financial Counseling & Planning Education (AFCPE®).

Read More

Edited By

Lamia Chowdhury

Lamia Chowdhury

Financial Editor

Lamia Chowdhury is a financial content editor for RetireGuide and has over three years of marketing experience in the finance industry. She has written copy for both digital and print pieces ranging from blogs, radio scripts and search ads to billboards, brochures, mailers and more.

Read More

Reviewed By

Christian Worstell

Christian Worstell

Medicare Expert

Christian Worstell is a licensed health insurance agent and an established writer in the sector, with articles featured in Forbes, MarketWatch, WebMD and more. His work has positively impacted beneficiaries nationwide and empowers them to make strong health care decisions.

Read More

Published: December 14, 2020
Updated: October 23, 2023
6 min read time
This page features 4 Cited Research Articles

Key Takeaways

Since Original Medicare is administered by the federal government, your coverage will transfer if you move within the United States and its territories.
Be sure to inform Medicare of your new address before you move.
Most Medigap plans will move with you, others won't: check with your provider.
Medicare Part D and Medicare Advantage are privately sold plans: you might need to switch to a plan sold in your new area.
You must enroll in a new Medicare Part D or Medicare Advantage plan within two months of your move to avoid losing your drug coverage or incurring any penalties.

Moving When You Have Original Medicare

Because Original Medicare is administered by the federal government, you can take your coverage with you if you move anywhere within the United States and its territories. Original Medicare includes Medicare Part A (hospital insurance) and Medicare Part B (medical insurance).

You can move with your Original Medicare coverage to these places:

American Samoa
Any of the 50 states
The District of Columbia (Washington, DC)
Guam
Northern Mariana Islands
Puerto Rico
U.S. Virgin Islands

Most doctors and hospitals in these areas accept Original Medicare. But, if you have a Medigap plan and a Medicare Part D prescription drug plan, you may have to find a new plan if you relocate to a different state.

Whether or not your Medicare benefits will move with you to a new state depends largely on what kind of coverage you have. And remember that using your Medicare coverage while visiting a different state is not necessarily the same as using it after moving to a new state.

What Happens to Your Medigap Plan If You Move?

Medigap policies, also known as Medicare Supplement insurance, are sold by private insurers that contract with Medicare. Medigap covers your out-of-pocket expenses, filling in gaps that Medicare does not cover. Since these plans are sold by private insurers, your specific policy might not exist where you move.

There are 10 standardized Medigap plans available in nearly every state. Some states may offer more Medigap Select plans than others. If your current plan is available in the state you're moving to, you may be able to take your Medigap plan with you.

Remember to check with your Medigap provider to see if your Medigap plan will transfer with you to a new state or territory when you move.

State-to-State Plan Variations

Medigap plans can differ across the United States. Medigap does not have a mandated open enrollment period. When you are 65 and enrolled in Medicare Parts A and B, you get six months to choose any Medigap plan in your area without undergoing the medical underwriting process. After those six months, there are only limited circumstances under which you can select a new plan without medical underwriting.

The process for enrolling in Medigap plans can vary significantly between states. In New York and Connecticut, for instance, open enrollment for Medicare supplement plans spans the entire year. This means you can sign up for these plans without underwriting health questions in your way.

Some states have a 'birthday rule', meaning you can change your Medicare supplement plan for a period of time around your birthday. These time periods can vary depending on the state. For example, in Oregon, you can change your supplement plan during a 31-day window that begins on your birthday. In Louisiana, you have 93 days to make changes — this window begins 30 days before your birthday.

Minnesota, Wisconsin and Massachusetts do not offer the 10 standardized Medigap plans. If you are moving to one of these states, it is important to understand how your Medigap plan might transfer.

Be sure to check with your provider for the details specific to your plan and state.

Have you selected your 2024 Medicare plan?

Maximize your Medicare savings by connecting with a licensed insurance agent. Annual Enrollment is open until December 7th.

What Happens to Your Medicare Part D Drug Plan When You Move?

Medicare Part D, which covers prescription drugs, is sold by private insurers and is specific to the state in which it is sold. If you move, you'll likely need to switch your plan to a provider in your new area. Compare Part D plans to make sure you are receiving similar coverage, and to see if your prescriptions will transfer, if you have to switch plans.

Avoid Losing Coverage

It's important to switch plans within two months after you move. If you miss that window, you'll lose your drug coverage and you'll have to wait until the regular open enrollment period, Oct.15-Dec. 7 each year, to re-enroll.

If you lose your drug coverage, Medicare will charge you a penalty when you re-enroll. That charge will be added to your monthly Part D premium and will cost 1% of the national base premium ($32.74 in 2023) for each month you go without coverage.

Can You Take Your Medicare Advantage Plan With You If You Move?

Medicare Advantage plans, also known as Medicare Part C, are sold by private insurers who contract with Medicare. You'll likely need to enroll in a new Medicare Advantage plan sold in the state or territory you move to — check with your Medicare Advantage plan to see if your coverage will continue even if you are moving within your state.

Did You Know?

The typical Medicare Advantage beneficiary will have 43 different plans to choose from in 2023.

In 2023, there will be 3,998 Medicare Advantage plans offered across the United States. Not all plans are available everywhere and can vary widely from state to state or between counties within a single state.

Anne Novak |

0:24

Can I use a Medicare Advantage plan out of state?

Get Free Help Pricing and Building Your Medicare Plan

Replay Video

Connect With a Medicare Advantage Professional

New updates are made every year to Medicare Advantage plans. Find out which plan is right for you.

How To Transfer Medicare Coverage to Another State or County

If you have Medicare Part A and Part B, notify the Social Security Administration and Medicare before you move to bring your coverage with you. Be sure to update your new address with both Social Security and Medicare before moving, so you don't lose your benefits.

Update Your Address

You can change your address by clicking the Profile tab once you log in on the

My Social Security

website. You can also update your information with Medicare by calling the Social Security Administration at 1-800-772-1213 or by contacting your

local field office

.

If you have a Medicare Advantage plan, Medicare Part D or a Medigap plan, you should notify your plan's administrator before you move to another state or to any area outside your plan's service area.

How Long You Have To Transfer Coverage

The timeline to transfer your coverage can depend on your type of plan.

When it comes to Medicare Advantage and Part D plans:

If you move outside your plan's service area:

You can switch to a new plan in your new area or leave your Medicare Advantage plan and enroll in Original Medicare.

If you move to a location within your plan's service area:

You can switch to a new Medicare Advantage or Part D plan during your SEP.

If you move back to the U.S. after living abroad:

You can join a Medicare Advantage or Part D plan within two months of your return.

The annual open enrollment period runs Oct. 15-Dec. 7 every year. If you notify your provider before you move, you could be given a Special Enrollment Period (SEP). This would give you two months beyond your move to switch Part D plans, for example, and bring your drug history with you.

If you don't switch or enroll during your SEP, you could lose your coverage and incur penalties when you re-enroll.

Editor Samantha Connell contributed to this article.

Never Miss Important News or Updates with Our Weekly Newsletter

Get money-saving tips, hard-to-find info and tactics for a successful retirement in our free weekly newsletter.

Last Modified: October 23, 2023

Share This Page

4 Cited Research Articles
Who Am I Calling?
Calling this number connects you to one of our trusted partners.
If you're interested in help navigating your options, a representative will provide you with a free, no-obligation consultation.
Our partners are committed to excellent customer service. They can match you with a qualified professional for your unique objectives.
We/Our Partners do not offer every plan available in your area. Any information provided is limited to those plans offered in your area. Please contact Medicare.gov or 1-800-MEDICARE to get information on all of your options.
888-694-0290
Your web browser is no longer supported by Microsoft. Update your browser for more security, speed and compatibility.
If you need help pricing and building your medicare plan, call us at 844-572-0696