Medicare in Michigan
Michigan is a massive state for Medicare, with more than 2.1 million residents who are beneficiaries. This means that you will have lots of options for your health care, ranging from Original Medicare and Medigap to one of the 207 Medicare Advantage plans that are available throughout the state.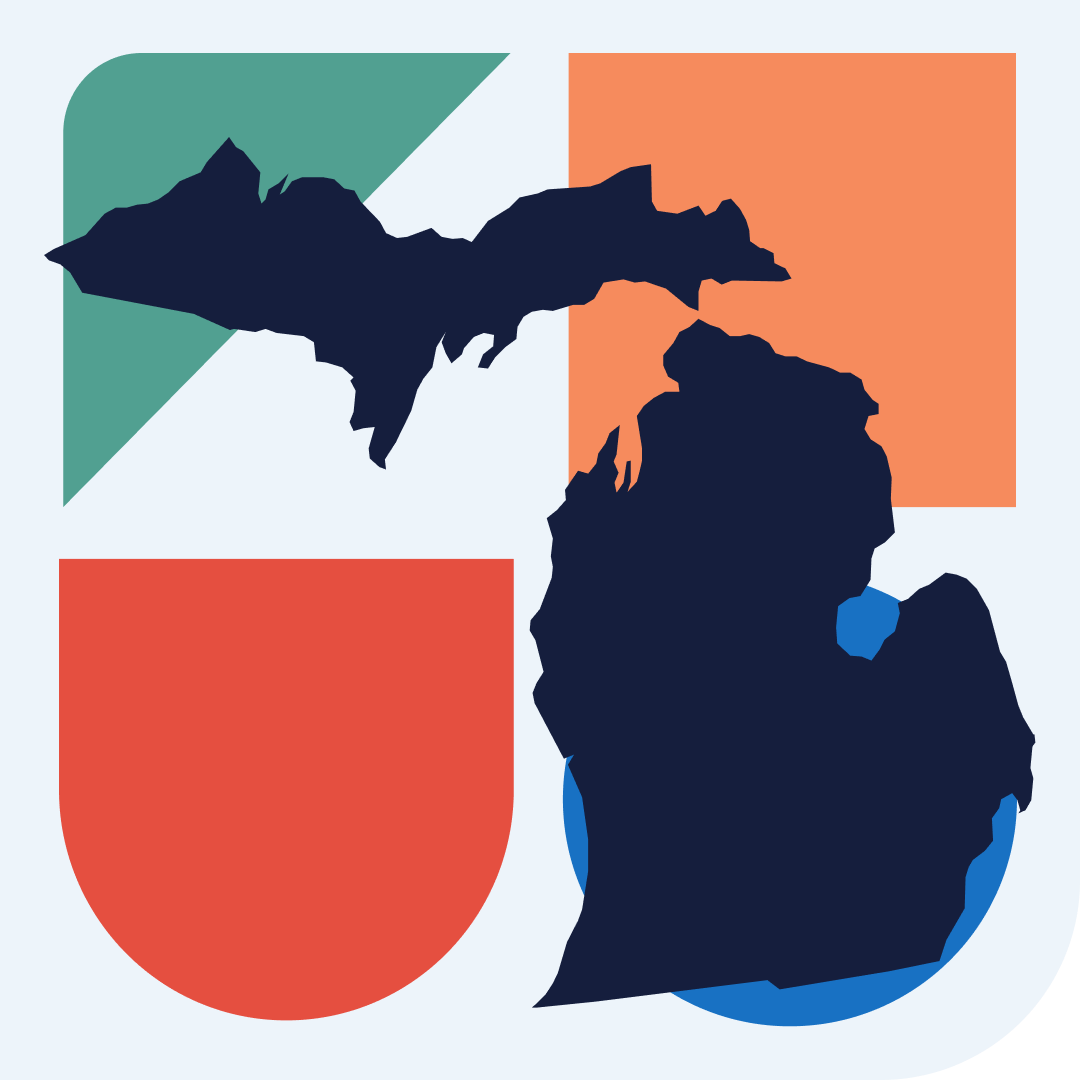 Written by

Christian Simmons

Christian Simmons

Financial Writer

Christian Simmons is a writer for RetireGuide and a member of the Association for Financial Counseling & Planning Education (AFCPE®). He covers Medicare and important retirement topics. Christian is a former winner of a Florida Society of News Editors journalism contest and has written professionally since 2016.

Read More

Edited By

Lee Williams

Lee Williams

Senior Financial Editor

Lee Williams is a professional writer, editor and content strategist with 10 years of professional experience working for global and nationally recognized brands. He has contributed to Forbes, The Huffington Post, SUCCESS Magazine, AskMen.com, Electric Literature and The Wall Street Journal. His career also includes ghostwriting for Fortune 500 CEOs and published authors.

Read More

Published: September 21, 2021
Updated: January 17, 2023
3 min read time
This page features 4 Cited Research Articles
Medicare Eligibility in Michigan
Since Original Medicare is a federal program, its requirements do not vary by state. This means that Michigan residents will face the same eligibility requirements as other Americans: You must be 65 or older and will have to have worked and paid Medicare taxes to receive premium-free Part A.
There are some circumstances that can allow you to get Medicare before you turn 65, like if you have end stage renal disease or have Lou Gehrig's disease, also known as ALS. But in most cases, you will have to hit age 65 to be eligible for Medicare coverage.
If you are eligible for Medicare, then you should also be to buy supplemental insurance if you chose to do so, which can help handle some of Original Medicare's costs like coinsurance or deductible.
When you turn 65, you also have the opportunity to purchase a Medicare Advantage plan, which are provided by private insurers.
Medicare Plans in Michigan
Original Medicare consists of Parts A and B, which cover inpatient and outpatient care and services. The Part B monthly premium for 2023 was $164.90 and this number can increase depending on your level of income.Part A is premium-free as long as you paid Medicare taxes while working.
According to the U.S. Centers for Medicare and Medicaid Services, there are 207 Medicare Advantage plans available in Michigan. That's a substantial number compared to other states.
The average monthly premium for these plans in 2023 is $23.38 — a massive drop in price from the 2020 average premium of $43.93.
Medicare Advantage plans often include additional benefits and perks beyond what you can receive with Original Medicare. They also often fold in prescription Part D drug coverage, but you could opt to select one of the 24 standalone drug plans that are also available.
Medigap plans can be purchased to help you handle costs, but they can only be used with Original Medicare.
Don't Leave Your Health to Chance
Find a local Medicare plan that fits your needs by connecting with a licensed insurance agent.
How To Apply for Medicare in Michigan
If you are already receiving Social Security benefits when you turn 65, then you should automatically be enrolled in Medicare. If not, then you will have a six-month window to enroll, starting three months before your 65th birthday and ending three months after.
If you are eligible, you can get Medicare online or by calling 1-800-772-1213.
While Original Medicare is a government program, Medicare Advantage comes from private insurance companies, so your coverage will be provided through them.
Best Medicare Insurance Companies in Michigan
Michigan residents have plenty of Medicare Advantage options, but a few companies in particular stand out according to the U.S. News & World Report.
Top Medicare Advantage Companies in Michigan
Erickson Advantage
AARP
HAP
Many of the plans provided by these companies also include Part D. Erickson Advantage can include foot treatment and routine foot care, wellness programs and mental health services.
AARP plans can include out-of-network options for lots of services as well as extensive dental coverage including fluoride treatment and dental X-rays. HAP also can include vision coverage such as eye exams, contact lenses and glasses.
Medicare Advantage plans are sometimes limited by location and plan networks, so make sure you are looking into plans that are available in the city or county where you live.
Different Medicare Advantage plans can offer expanded coverage for different treatments and services, so be sure to explore your options depending on what you are looking for.
Last Modified: January 17, 2023
Share This Page
4 Cited Research Articles
Who Am I Calling?
Calling this number connects you to one of our trusted partners.
If you're interested in help navigating your options, a representative will provide you with a free, no-obligation consultation.
Our partners are committed to excellent customer service. They can match you with a qualified professional for your unique objectives.
We/Our Partners do not offer every plan available in your area. Any information provided is limited to those plans offered in your area. Please contact Medicare.gov or 1-800-MEDICARE to get information on all of your options.
888-694-0290
Your web browser is no longer supported by Microsoft. Update your browser for more security, speed and compatibility.
If you need help pricing and building your medicare plan, call us at 844-572-0696