Medicare in Illinois
Illinois is a large state with well over 2 million Medicare beneficiaries. This means that residents have plenty of options when it comes to Medicare. If you are an Illinois resident, you can choose between Original Medicare or from several Medicare Advantage options, prescription drug plans and supplemental insurance.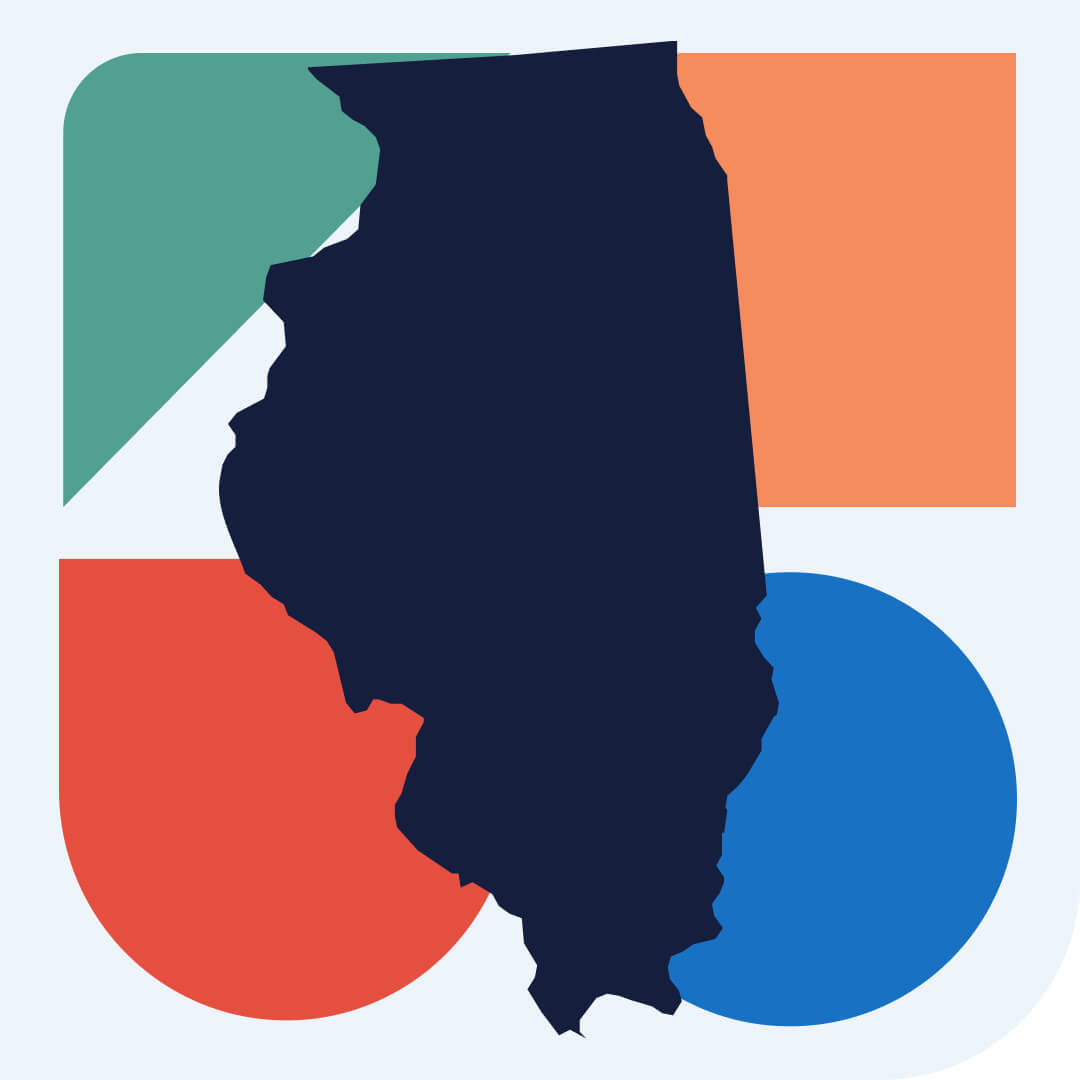 Medicare Eligibility in Illinois
Medicare enrollment by state doesn't vary much, especially with Original Medicare. If you live in Illinois, you will have the same eligibility requirements as most Americans: you typically must be age 65 and have paid Medicare taxes while working.
Even if you have never worked, you should still be eligible for Medicare coverage at a higher price by paying a premium for Part A.
Some rare conditions can qualify you for premium-free coverage, like if you have end-stage renal disease or Lou Gehrig's disease, also known as ALS. These conditions could also make you eligible before you turn 65.
If you live in Illinois and are eligible for Medicare, you will also qualify for Medicare Advantage. Medicare Advantage is also known as Medicare Part C, and these plans are available through private insurers and often include additional coverage and benefits.
According to the U.S. Centers for Medicare and Medicaid Services, 147 Medicare Advantage plans are available in Illinois.
Once you can enroll in Medicare, you also should be eligible for supplemental insurance known as Medigap to help you handle the costs of Medicare.
Medicare Plans in Illinois
Original Medicare is a federal program, so it is available to you in Illinois as well as throughout the U.S. It includes Part A and Part B, which cover inpatient and outpatient care.
If you have worked, then you should be eligible for premium-free Part A. But remember that you must pay a monthly premium for Part B regardless of work history. The premium will be higher depending on your level of income.
Medicare Advantage plans are also readily available in Illinois, with 100 percent of residents who have Medicare also having access to a Medicare Advantage plan.
In 2021, the average monthly premium in Illinois for a plan was $14.76. These plans and what's available vary by where in the state you live, so be sure to check out what is available specifically in your county or city.
Illinois residents may also want to opt for a Part D prescription drug plan. These plans are often available as part of a Medicare Advantage plan, but there are 31 standalone options available in Illinois. The lowest monthly premium for a standalone plan in Illinois is $7.30.
You also may opt to buy Medigap, which can help handle the costs of copayments and deductibles. Medigap can only be used with Original Medicare, not a Medicare Advantage plan.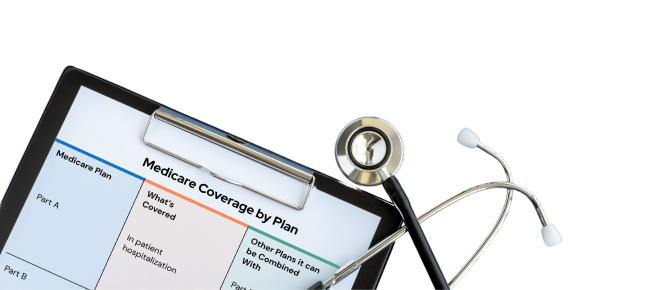 Need FREE Medicare Help?
Our Medicare experts will help you compare, build, and enroll in a plan that gets you the coverages you need at a price you can afford.
How To Apply for Medicare in Illinois
Your enrollment window for Original Medicare begins three months before your 65th birthday and ends three months after. You should be automatically enrolled if you're already receiving Social Security benefits.
You can apply for Medicare by calling 1-800-772-1213 or going online. You can also enroll in person at your Social Security office.
Remember that Medicare Advantage plans come from private insurers, so your coverage will also come from the respective company. Medicare Advantage plans can also be limited regionally and you'll need to look for a plan in your area.
Best Medicare Insurance Companies in Illinois
Since Illinois is a large state, residents have several Medicare Advantage options. According to the U.S. News & World Report, several plans and companies that also include Part D stand out.
Best Medicare Companies and Plans in Illinois
SwedishAmerican
UnitedHealthcare
AARP
Even beyond prescription drugs, Medicare Advantage plans can offer benefits and coverage that are not available through Original Medicare.
SwedishAmerican includes podiatry or foot exams, routine care and treatment for the feet and legs.
UnitedHealthcare also covers routine foot care, as well as transportation, vision and dental.
AARP includes coverage for dental, vision and also wellness programs.
Remember to check for which Medicare Advantage plans are available in your city or county. Depending on the plan, you may have to stay within a network or use certain doctors and facilities.
Last Modified: April 21, 2022
Share This Page