Medicare in Georgia
As a fairly large state, Georgia offers a solid amount of Medicare options, both federal and private, to its more than 10 million residents. If you are age 65 and have worked, you should be eligible for federally run Original Medicare. You will also have access to local and private options through Medicare Advantage, varying by where in Georgia that you live.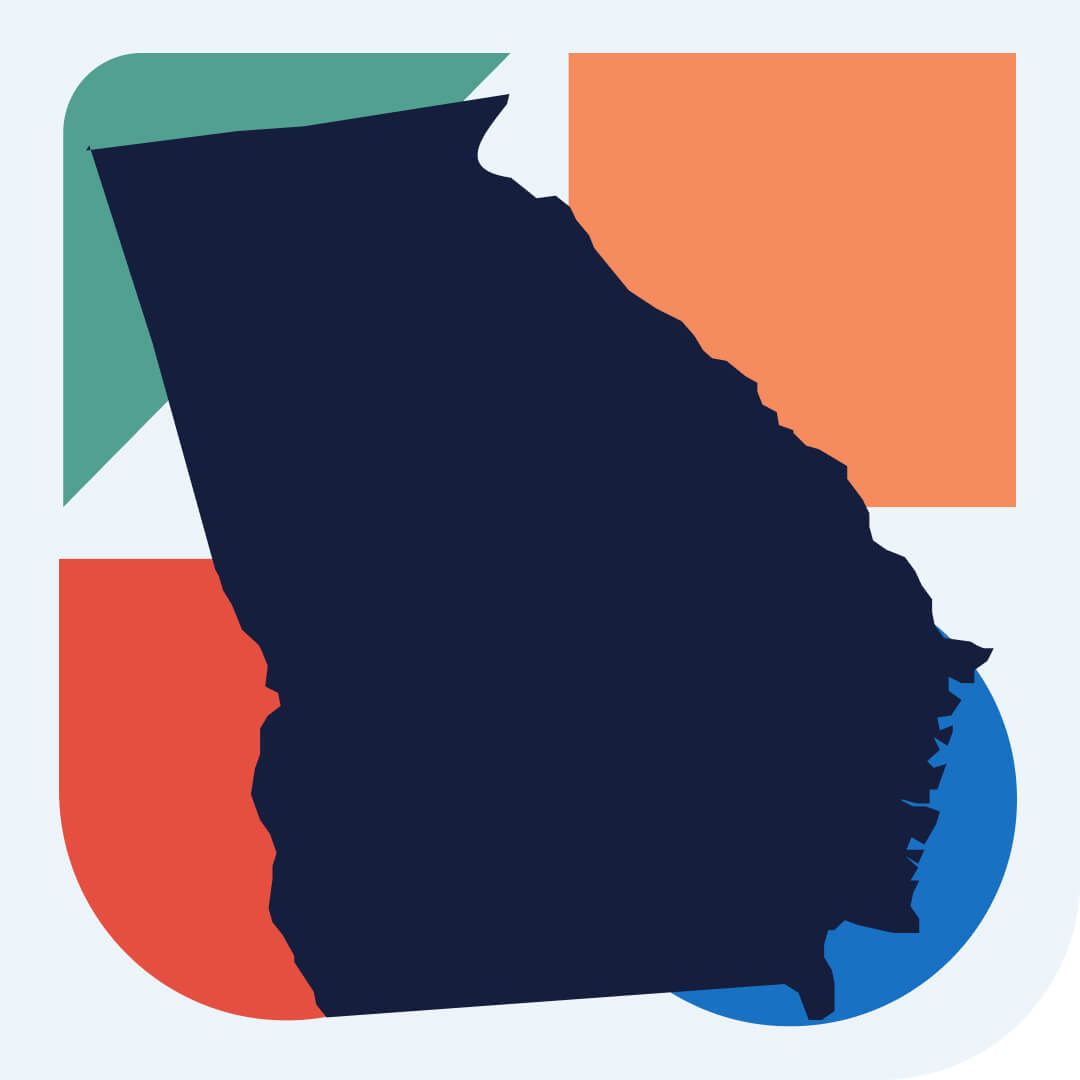 Medicare Eligibility in Georgia
Since Original Medicare is a federal program, your coverage should essentially be the same in Georgia as it would in any other state. You typically need to be age 65 and have worked and paid Medicare taxes to be eligible.
You can also be eligible for Original Medicare earlier if you have some rare conditions, such as Lou Gehrig's disease, also known as ALS, or end stage renal disease.
If you are eligible for Original Medicare, then you should also be eligible for a Medicare Advantage plan. Also sometimes referred to as Part C, these plans are available through private insurers and their access varies locally.
Medicare Advantage plans include everything that is covered through Original Medicare as well as expanded coverage beyond that. According to the U.S. Centers for Medicare and Medicaid Services, 100 percent of Georgia residents with Medicare in 2021 have access to a Medicare Advantage plan.
If you are eligible for Medicare, you also are eligible for Medigap, which can help you to handle some of the costs that come with Original Medicare like copayments and deductibles.
Medicare Plans in Georgia
Original Medicare is available to all Georgia residents who qualify since it is a federal program.
Original Medicare includes Parts A and B, which cover inpatient and outpatient care.
If you worked and paid Medicare taxes, then you should be eligible for premium-free Part A. If not, then you will likely have to buy Part A and pay a monthly premium of $499.
The cost of Part B is not affected by your work history, and you will typically have to pay a monthly premium of $170.10. This amount could go up depending on your level of income.
There are also a solid number of Medicare Advantage options for Georgia's nearly 1.8 million beneficiaries. There are 149 plans available with an average monthly premium of $14.84. Ten of those plans include newer benefits like rewards programs and wellness and health care planning. A couple of those plans also offer hospice benefits.
Medicare Part D prescription drug plans are often included as part of a Medicare Advantage plan. Georgians also have access to 32 stand-alone prescription drug plans as well. $7.30 is the lowest monthly premium for a stand-alone plan.
Another option available to Georgia residents is a Medigap plan, which is meant to be paired with Original Medicare. Medigap offers a way for you to handle your health costs, helping to pay the deductibles, copayments and coinsurance that comes with Original Medicare.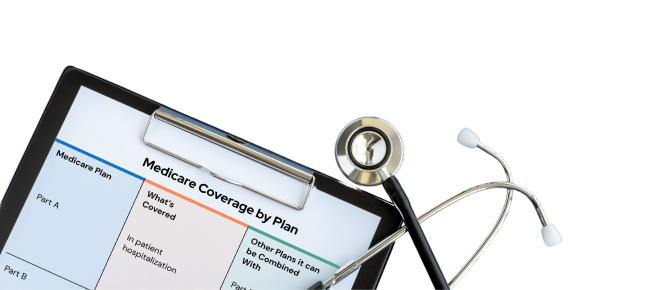 Need FREE Medicare Help?
Our Medicare experts will help you compare, build, and enroll in a plan that gets you the coverages you need at a price you can afford.
How To Apply for Medicare in Georgia
If you are applying for Original Medicare, then the process will be the same in Georgia as anywhere else in the country.
Your enrollment window begins three months before your 65th birthday and ends three months after. You can enroll by phone if you call 1-800-772-1213 or online. If you are already receiving Social Security benefits, then you should be automatically enrolled in Original Medicare.
You can buy Medigap during a six-month window once your are enrolled in Original Medicare.
For Georgians who are interested in a Medicare Advantage plan, remember that these plans are through a private insurance company — so you will get coverage through that company.
Additionally, Medicare Advantage plans often include a plan network. Keep this in mind so that you can select a plan that covers your location.
Best Medicare Insurance Companies in Georgia
Some of your best options for Medicare in Georgia may be Medicare Advantage plans bundled with prescription drug coverage.
According to the U.S. News & World Report, there are several prominent companies in Georgia that rank well within the state.
Insurance Companies for Medicare Advantage in Georgia
Kaiser Permanente
UnitedHealthcare
Cigna
Medicare Advantage plans also include additional benefits beyond what Original Medicare will cover.
Kaiser Permanente plans include wellness programs like a fitness or gym membership.
UnitedHealthcare plans come with extensive dental coverage, like restorative services, periodontics and extractions.
Cigna plans cover eye care, including glasses and contacts.
Whatever plan you choose, remember that you can be limited to what is available in your area; however, with a respectable number of options in Georgia, you will have plenty of options regardless of where you live.
Last Modified: April 21, 2022
Share This Page
5 Cited Research Articles