Does Medicare Cover the Shingles Vaccine?
Original Medicare does not cover Shingrix — the shingles shot. But most Medicare Part D prescription drug plans and Medicare Advantage plans that include prescription drug coverage will cover the shingles vaccine.
Written by

Terry Turner

Terry Turner

Senior Financial Writer and Financial Wellness Facilitator

Terry Turner has more than 30 years of journalism experience, including covering benefits, spending and congressional action on federal programs such as Social Security and Medicare. He is a Certified Financial Wellness Facilitator through the National Wellness Institute and the Foundation for Financial Wellness and a member of the Association for Financial Counseling & Planning Education (AFCPE®).

Read More

Edited By

Lee Williams

Lee Williams

Senior Financial Editor

Lee Williams is a professional writer, editor and content strategist with 10 years of professional experience working for global and nationally recognized brands. He has contributed to Forbes, The Huffington Post, SUCCESS Magazine, AskMen.com, Electric Literature and The Wall Street Journal. His career also includes ghostwriting for Fortune 500 CEOs and published authors.

Read More

Published: April 22, 2021
Updated: May 6, 2022
4 min read time
This page features 8 Cited Research Articles
Does Medicare Cover Shingrix?
While Original Medicare — Medicare Part A and Part B — does not cover the cost of the shingles vaccine, or Shingrix (recombinant zoster vaccine), you can purchase private plans — Medicare Advantage or Medicare Part D plans — that do cover the cost.
It is important to note that even if your Medicare Advantage or Medicare Part D plan covers the shingles shot, you may have a copayment or other out-of-pocket costs to pay. Check with your plan for particular details.
What Is Shingles?
Shingles is the common name for herpes zoster, a skin rash with painful blisters that is caused by the same virus that causes chicken pox. Your body cannot shed the chickenpox virus, so it lives on in certain nerves in your body. If you've ever had chicken pox, you are at risk for shingles later in life. It's not clear why the virus comes back as shingles.
Medicare Part D prescription drug plans cover all commercially available vaccinations, except for those already covered under Original Medicare. But these plans will pay only if the vaccinations are considered "reasonable and necessary to prevent illness."
Vaccines Covered by Medicare Part D Plans
MMR vaccine (for measles, mumps and rubella)
Tdap vaccine (adult booster shot for tetanus, diphtheria and pertussis — also called whooping cough)
Other vaccines deemed reasonable and necessary to prevent illness
Medicare Advantage plans may include a Part D component that covers these shots.
Medicare Part B medical insurance, included in Original Medicare, pays for only a few types of vaccines.
Vaccines Covered by Medicare Part B
Vaccines related to treatment of an injury or exposure to a disease or condition (such as tetanus and rabies)
How Much Does the Shingles Shot Cost?
There is currently only one shingles vaccine available in the United States, sold under the brand name Shingrix. An older shingles vaccine called Zostavax (zoster vaccine live) was taken off the market in November 2020.
Shingrix is delivered in two shots. Without insurance, each shot retails for around $202 for a total of $404, according to GoodRX in 2021. Discounts can lower that cost by nearly $50 per shot.
Medicare Part D and Medicare Advantage plans may cover most of the cost of the Shingrix vaccine, but you could have out-of-pocket costs for both the shot and your doctor visits.
Before getting the vaccine, check with your plan's administrator to make sure your policy covers the shingles shot.
How to Get Coverage for the Shingles Vaccine
While Original Medicare will not cover the shingles vaccine, there are other options for you to get coverage through either a Part D prescription drug plan or a Medicare Advantage plan.
Medicare Part D Coverage
Original Medicare doesn't cover most prescription drugs, but you do have the option of purchasing a Part D plan. These plans are sold by private insurers and offer coverage for a range of prescription drugs.
While there is some variation in Part D plans since they are provided by different private companies, they typically must include coverage for Shingrix.
Medicare Advantage Plan
Another way to be eligible for coverage of the shingles shot is through a Medicare Advantage plan. Like Part D, Medicare Advantage is provided through private insurers.
The plans include, at minimum, everything that is covered under Original Medicare, and they also offer additional and expanded coverage as well. One of the most common forms of expanded coverage is prescription drugs, which means your shingles shot can be covered under many different Medicare Advantage plans.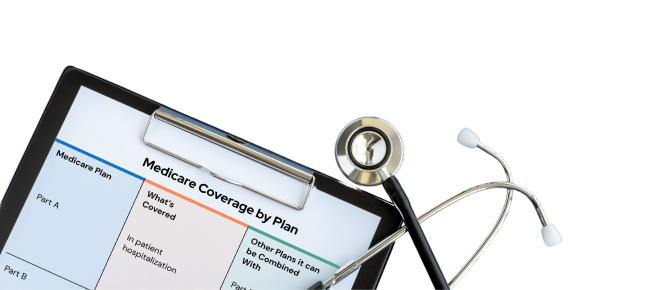 Need FREE Medicare Help?
Our Medicare experts will help you compare, build, and enroll in a plan that gets you the coverages you need at a price you can afford.
Where to Get the Shingles Vaccine
You have a few different options on where to get the shingles vaccine. You usually can receive it directly from your doctor at a doctor's office or at a pharmacy.
The major pharmacy chains typically offer shingles shots so you should be able to get it at a location near you. You will still need a prescription from your doctor in order to get it at a pharmacy.
Who Can Administer Your Shingles Shot?
Your doctor
Your local pharmacy
The vaccine is administered as a shot to your upper arm. While the Shingrix vaccine is safe and effective at preventing shingles, there are some possible side effects. According to the CDC, you may experience some common mild symptoms associated with vaccines, such as arm soreness, muscle pain or a headache.
Remember that the vaccine comes in two doses, so you will have to return to wherever you got the shot two to six months later to receive the second dose. The immune reaction may come with the first or second dose, or with both doses of Shingrix.
Last Modified: May 6, 2022
Share This Page
8 Cited Research Articles
Who Am I Calling?
Calling this number connects you to one of our trusted partners.
If you're interested in help navigating your options, a representative will provide you with a free, no-obligation consultation.
Our partners are committed to excellent customer service. They can match you with a qualified professional for your unique objectives.
We/Our Partners do not offer every plan available in your area. Any information provided is limited to those plans offered in your area. Please contact Medicare.gov or 1-800-MEDICARE to get information on all of your options.
888-694-0290
Your web browser is no longer supported by Microsoft. Update your browser for more security, speed and compatibility.
If you need help pricing and building your medicare plan, call us at 844-572-0696