What Are Medicare Lifetime Reserve Days?
Lifetime reserve days are additional days in the hospital that Original Medicare pays for if you are hospitalized for more than 90 days. You have only 60 of these days over the course of your lifetime. Medicare pays all covered costs for each lifetime reserve day, but you have to pay daily coinsurance.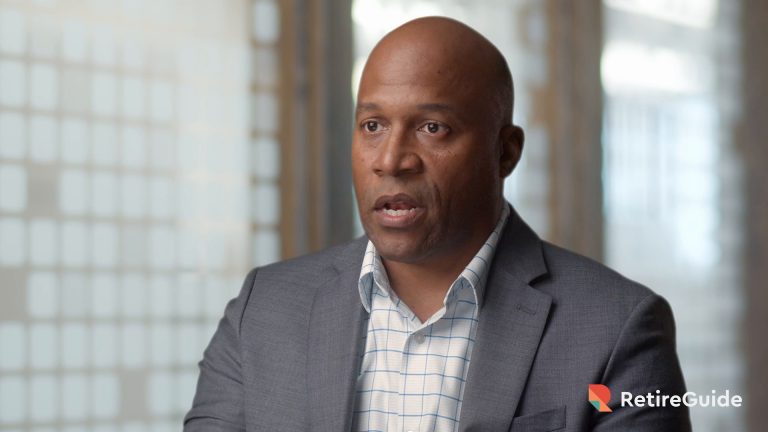 Written by

Terry Turner

Terry Turner

Senior Financial Writer and Financial Wellness Facilitator

Terry Turner has more than 35 years of journalism experience, including covering benefits, spending and congressional action on federal programs such as Social Security and Medicare. He is a Certified Financial Wellness Facilitator through the National Wellness Institute and the Foundation for Financial Wellness and a member of the Association for Financial Counseling & Planning Education (AFCPE®).

Read More

Edited By

Lee Williams

Lee Williams

Senior Financial Editor

Lee Williams is a professional writer, editor and content strategist with 10 years of professional experience working for global and nationally recognized brands. He has contributed to Forbes, The Huffington Post, SUCCESS Magazine, AskMen.com, Electric Literature and The Wall Street Journal. His career also includes ghostwriting for Fortune 500 CEOs and published authors.

Read More

Reviewed By

Aflak Chowdhury

Aflak Chowdhury

Medicare Expert

Aflak Chowdhury is a Medicare expert and independent insurance broker specializing in group health insurance. He has worked for major providers including Humana and Principal Financial Group and today works mainly in the small group market.

Read More

Published: December 14, 2020
Updated: May 8, 2023
3 min read time
This page features 6 Cited Research Articles

What Are Medicare Lifetime Reserve Days?

Medicare Part A hospital insurance provides you with a total of 60 lifetime reserve days over the course of your lifetime.

Medicare only covers up to 90 days hospitalization at a time. If you have to stay in the hospital beyond that, your lifetime reserve days kick in.

You may never need to tap into your lifetime reserve days because Medicare covers 90-day hospital stays, which are relatively rare.

Medicare Part A coverage resets after each benefit period. These begin the day you enter the hospital and run until you've been out of the hospital for 60 days.

Once you've used all 60 of your lifetime reserve days, that's it. You don't get any more.

How Medicare Lifetime Reserve Days Work

Medicare Part A covers care you receive in various types of hospitals or care facilities.

After you meet your Medicare Part A deductible, Medicare covers all approved costs for the first 60 days you spend in the hospital. You have to pay coinsurance for each day after that. Your coinsurance goes up after 90 days when your lifetime reserve days begin.

Your Daily Medicare Coinsurance Costs, 2023

Deductible – $1,600 (You must pay this amount each benefit period before Medicare picks up approved hospital costs)
Day 1 through day 60 – You pay no coinsurance
Day 61 through day 90 – $400 per day
Day 90 and beyond – $800 per day
After lifetime reserve days are used up – You have to pay all hospital costs

To put your coinsurance costs into perspective, in 2018, the Kaiser Family Foundation estimated that the average cost for an inpatient hospital stay in the U.S. was $2,517 per day. That ranged from a high of $3,552 per day in Washington state to a low of $1,371 in Mississippi.

Your lifetime reserve days can be applied to certain costs Medicare Part A would normally cover.

Examples of What Medicare Part A Covers

Semi-private hospital rooms
Meals
General nursing
Drugs that are part of your inpatient treatment while hospitalized
Other hospital services, equipment and supplies

Lifetime reserve days do not come into play for psychiatric hospitals. Medicare Part A only covers 190 days over your lifetime for psychiatric hospital care.

You also cannot apply lifetime reserve days toward skilled nursing facility care. Your coinsurance costs for stays in those facilities have a different schedule than hospital care under Medicare Part A.

Medigap, Medicare Advantage Plans and Lifetime Reserve Days

Medigap and Medicare Advantage plans are private plans that can have a significant impact on your costs and lifetime reserve days.

All Medigap plans — also called Medicare Supplement insurance — pay your hospitalization costs. Medigap also gives you up to a full year (365 days) of inpatient hospital care after you've burned through your 60 lifetime reserve days.

Some Medigap plans — Plan A through Plan N — will also cover some or all of your Medicare Part A deductible.

Medicare Advantage plans are required by law to provide at least the same level of coverage as Medicare Part A and Part B. But additional coverage may be available.

You should talk with your plan's provider to find out exactly what it covers when you're hospitalized —including how it deals with coinsurance for extended hospital stays and lifetime reserve days.

Last Modified: May 8, 2023

Share This Page

6 Cited Research Articles
Who Am I Calling?
Calling this number connects you to one of our trusted partners.
If you're interested in help navigating your options, a representative will provide you with a free, no-obligation consultation.
Our partners are committed to excellent customer service. They can match you with a qualified professional for your unique objectives.
We/Our Partners do not offer every plan available in your area. Any information provided is limited to those plans offered in your area. Please contact Medicare.gov or 1-800-MEDICARE to get information on all of your options.
888-694-0290
Your web browser is no longer supported by Microsoft. Update your browser for more security, speed and compatibility.
If you need help pricing and building your medicare plan, call us at 844-572-0696