Does Medicare Cover Home Infusion Therapy?
Medicare will cover home infusion therapy equipment and supplies when they are used in your home, but you will still be responsible for a portion of the cost. The equipment and supplies are considered durable medical equipment, which is covered by Medicare Part B.
| Medicare Plan | Home Infusion Therapy Coverage |
| --- | --- |
| Part A (Inpatient) | N/A |
| Part B (Outpatient) | Covers 80% of medically necessary home infusion therapy costs once you have reached your Part B deductible. Copayments will still apply. |
| Part C (Medicare Advantage) | Coverage mirrors Part B. Select plans may offer additional benefits. |
| Part D (Prescription Drugs) | Most drugs used in home infusion therapy are covered under Part B, but Part D plans may pay for additional infusion drugs. |
| Supplemental Insurance | Medigap does not cover home infusion therapy. |
Medicare and Home Infusion Therapy
Original Medicare covers part of the cost of home infusion therapy. However, you still have to cover your coinsurance under Medicare Part B.
In most cases, home infusion therapy means administering a drug intravenously through a needle or catheter in your home. But it may also include administering medicines or biologics through other nonoral such as injections into your muscles or the membranes surrounding your spinal cord.
An estimated 3.2 million Americans received specialty or home infusion therapy in 2019, according to the National Home Infusion Association.
Examples of Conditions Treated with Home Infusion Therapy
Congestive heart failure
Dehydration
Gastrointestinal diseases and disorders
Hemophilia
Immune deficiencies
Infections (including sepsis, urinary tract infections and sinusitis)
Multiple sclerosis
Neurological disorders
Pneumonia
Rheumatoid arthritis
Medicare has determined that certain infusion treatments can be safely and effectively performed at people's homes. But it points out that home infusion therapy presents challenges different to those found at health care facilities.
Home infusion therapy requires medical coordination reaching well beyond your home. It requires patients, their doctors, home infusion pharmacies and the people who plan your hospital discharge to work together to guarantee you receive appropriate care.
In some cases, home health agencies may also have to be involved in your therapy.
Medicare-Covered Infusion Therapy Costs
Medicare classifies home infusion therapy equipment and supplies as durable medical equipment (DME). This is defined as any medical equipment your doctor orders as medically necessary for use in your home.
As such, Medicare Part B covers these costs. Medicare Part B also covers prescription drugs you normally wouldn't give yourself — but those you'd receive in a hospital, doctor's office or similar setting. This includes home infusion drugs.
The U.S. Centers for Medicare & Medicaid Services defines which drugs are approved for home infusion. The drugs have to be a nonoral medication or a biological administered through an IV or applied under the skin for a period of 15 minutes or longer at a time.
Examples of Medicare-Covered Home Infusion Equipment and Supplies
Antibiotics
Antifungals
Antivirals
Catheters
Chemotherapy drugs
Corticosteroids
Heart medications
Immunoglobulin
IV stands or poles
Pain management medications
Pumps
Tubing
Medicare also covers 80 percent of the cost of services necessary to provide your home infusion therapy. This includes nursing visits, training your caregivers and any monitoring you may require.
Suppliers and infusion providers have to be doctors, hospitals, critical care hospitals, outpatient comprehensive rehabilitation facilities, home health agencies, hospices, pharmacies or other health care providers and suppliers licensed in the state where they provide the home infusion. They must also be enrolled in Medicare to be covered.
Medicare does not cover insulin pumps or self-administered drugs on Medicare's exclusion list.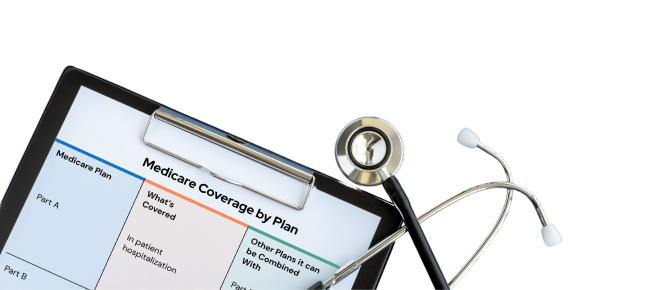 Need FREE Medicare Help?
Our Medicare experts will help you compare, build, and enroll in a plan that gets you the coverages you need at a price you can afford.
Your Out-of-Pocket Costs for Home Infusion Therapy
You are responsible for 20 percent of the cost of services related to your home infusion therapy. Your costs will vary depending on the type and frequency of your infusions.
Individual Medicare Supplement (Medigap) plans do not cover out-of-pocket home infusion costs. But if you have Medicaid or an employer-sponsored supplemental insurance plan, they may pick up some or all of your out-of-pocket share.
If you are facing high out-of-pocket costs, you may want to consider having the infusions done in another setting outside of your home.
You can choose infusion services through a skilled nursing facility, doctor's office or a hospital outpatient department. The costs may be bundled into the payments the providers receive from Medicare.
Most drugs used in home infusion therapy are covered under Medicare Part B, but if you have a Medicare Part D prescription drug plan, it may pay for some infusion drugs.
Medicare Part D plans are sold through private insurers, so you should check with your plan's administrator to determine what is covered and what your out-of-pocket costs will be.
Last Modified: August 3, 2022
Share This Page
9 Cited Research Articles