Retirement Planning for Educators
Stagnant salaries and rising cost-of-living make it difficult for teachers to retire comfortably. With retirement plans, investment options, Social Security eligibility and insurance coverage, there are a lot of parts to consider. Learn about the challenges teachers face and how to overcome them to build a strong retirement plan.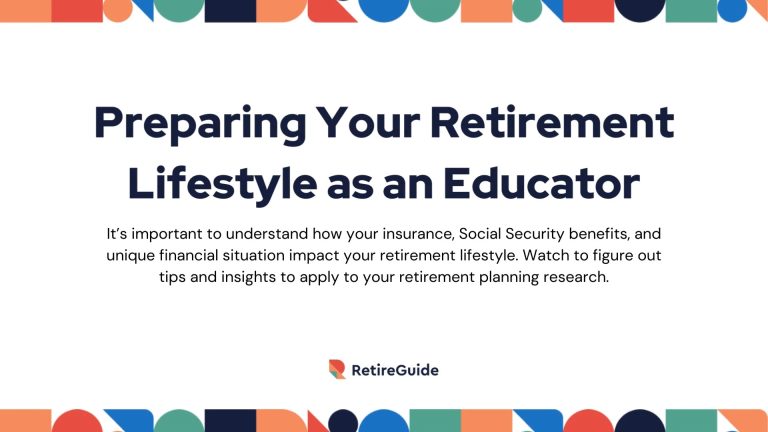 Written by

Lindsey Crossmier

Lindsey Crossmier

Financial Writer

Lindsey Crossmier is an accomplished writer with experience working for The Florida Review and Bookstar PR. As a financial writer, she covers Medicare, life insurance and dental insurance topics for RetireGuide. Research-based data drives her work.

Read More

Edited By

Lamia Chowdhury

Lamia Chowdhury

Financial Editor

Lamia Chowdhury is a financial content editor for RetireGuide and has over three years of marketing experience in the finance industry. She has written copy for both digital and print pieces ranging from blogs, radio scripts and search ads to billboards, brochures, mailers and more.

Read More

Published: October 30, 2023
Updated: November 3, 2023
11 min read time
This page features 14 Cited Research Articles
Key Takeaways
Establishing a budget and paying off your student loans can be the first steps of your retirement plan.
Most educators have access to a pension, 403(b) plan or 457(b) plan. These are great opportunities for educators to build their retirement funds.
Not all educators qualify for Social Security benefits. Eligibility varies depending on what state and school district you live in.
Free options for life insurance coverage are available for teachers.
Educators should utilize their community by talking to other teachers about negotiating pay and finding solutions together.
Challenges Educators Face When Planning for Retirement
Educators, support staff and administrators face many retirement challenges, such as a lower income, lack of Social Security coverage and reduced benefits.
Teachers are among the nation's most educated workers, yet their average earnings have continued to decline since 2010, according to the United States Census Bureau. Meanwhile, housing and food costs have increased by 25.7% and 21.2%, respectively, since 2010.
The average educator's salary depends on their job title. For example, the average salary of a middle school teacher is $61,320, according to the U.S. Bureau of Labor Statistics. A professor's average salary, on the other hand, is $79,640.
No matter the title, there's a consensus that retiring on an educator's salary is no longer easy. Teachers displeased with their pay have an additional roadblock to achieving a comfortable retirement — student loans.
Nearly 50% of educators took out student loans, borrowing $55,800 on average, according to the National Education Association. Establishing a budget and slowly paying off your student loans can be the first steps of your retirement plan.
Our editorial team interviewed two educators, Dennis Shirshikov and Barbara O'Neill, to get their take on challenges they've faced as educators.
They're not compensating people the way they used to. That means people hired 30 years ago have much better benefits than the people being hired now. This has implications for our entire society. On a global scale, we should be concerned about having enough of a benefit structure to keep and attract teachers.
Overall, I don't think teachers are given enough options right off the cuff, and under compensated to the point where their cost of living basically wipes out their entire income.
Currently, retirement planning for educators functions as a puzzle with pieces that don't fit. Compensation isn't keeping up with inflation and roadblocks remain unaccounted for.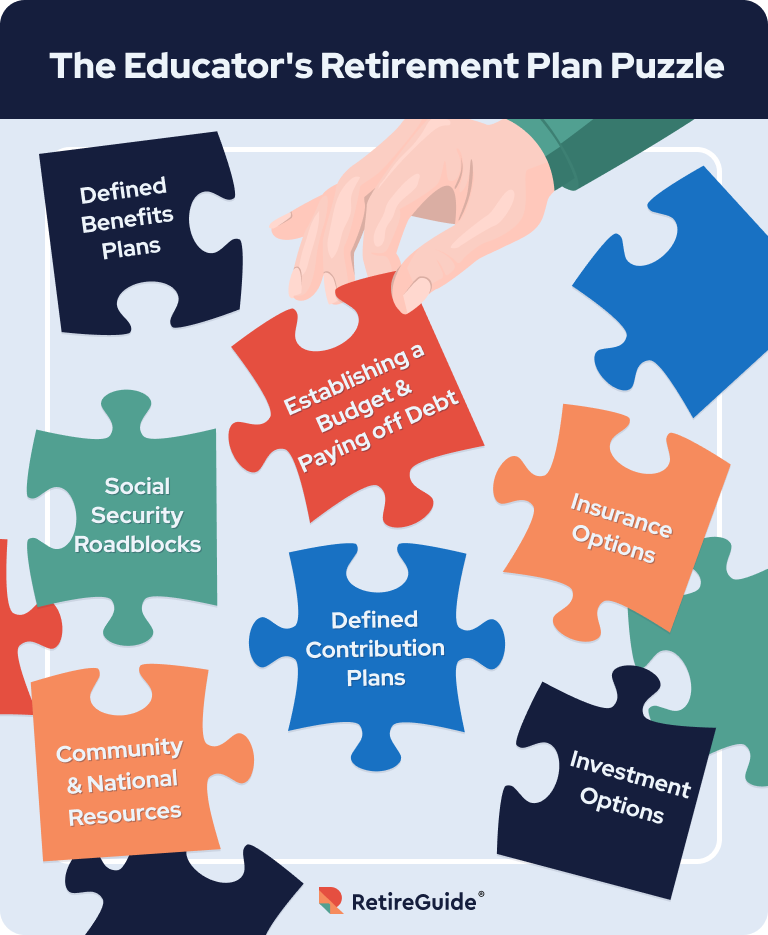 Luckily, there are many retirement plans and investment options available to educators. Signing up for these plans can help teachers catch up on their savings.
Retirement Plans Educators Should Consider
Educators may have access to pensions, 403(b) and 457(b) plans. These options can be great opportunities for educators to grow their retirement funds.
You're likely to have different benefit options depending on what type of educator you are, what state you live in and how long you've been teaching. Check with your employer or school district to see which options are available to you.
It's important to understand the benefits of each of these programs before signing up. In some cases, you may want to consider other investment options.
Defined Benefit Plans
A defined benefit plan, also known as a pension, provides predetermined payments for life after you retire if you've worked a specific number of years.
The employer bears the investment risks with a pension, according to the U.S. Securities and Exchange Commission. The longer you work, the more money you receive from your pension.
Did You Know?
Most states require educators to teach for five years before qualifying for a pension, and 16 states require service for 10 years. This means that in some states you could work for seven years and still not receive a pension.
Source: TeacherPensions.org
Pension requirements present an issue since many teachers are leaving the profession due to stagnated wages and burnout. According to a recent survey by the EdWeek Research Center and Merrimack College, one in three teachers say they're likely to quit and find another job within the next two years.
Pension benefits also have a lower impact than in years past. O'Neill offered her thoughts on the benefit downgrade: "I think it's challenging because many of the employers have implemented lower tiers of benefits, and that could apply to the percentage of their pension calculations that are being used. I think it's going to be hard to keep teachers."
So, a pension will only really provide for you if you plan to stay in the profession for the required number of years. It's also worthwhile to negotiate for a higher tier of pension benefits.
Defined Contribution Plans
Defined contribution plans are tax-advantaged retirement savings programs available to most educators. The most popular are 403(b) and 457(b) plans. In some cases, you can qualify for both plans.
These plans don't promise payments upon retirement like pensions. Instead, the employee and employer may contribute to the employee's individual account. The employee owns this account. They can keep it after leaving the sponsoring employer and they can withdraw from it in retirement. The employee bears the investment risks with a defined contribution plan.
403(b) plans are available to most educators, according to the Washington State Department of Retirement Systems.
Our editorial team asked O'Neill and Shirshikov if they think a 403(b) plan is useful.
"Yes. That's easily one of the best ways to grow a retirement portfolio in a tax-deferred way. Most educators should be seeking to put as much money as possible away," Shirshikov told RetireGuide.
O'Neill seconded Shirshikov's statement, saying, "Yeah, absolutely. I mean, full disclosure, I am in a 403(b) myself and funded it for many, many years."
However, there can be high fees and a narrow range of investments available with 403(b) plans. Make sure you fully understand the costs and investment options before signing up. You may find other accounts offer better benefits.
Other Accounts To Consider
You can consider other accounts, like a traditional IRA, to replace or supplement your pension, 403(b) plan or 457(b) plan.
O'Neill recommends an IRA and suggests other alternatives.
"Other options available in addition to the 403(b) would be a Roth IRA or traditional IRA. If they're entrepreneurial, they can do a simplified employee pension or a SEP IRA," O'Neill told RetireGuide.
"Even a health savings account can be a form of retirement savings. And then, of course, taxable accounts, which can be opened with a brokerage firm that you might throw a target date fund into or an index fund."
Consider these options if you find the available defined contribution plans have unnecessarily high fees.
Other Account Options for Educators
Traditional IRA
Roth IRA
Simplified Employee Pension
SEP IRA
Health Savings Account
Taxable Account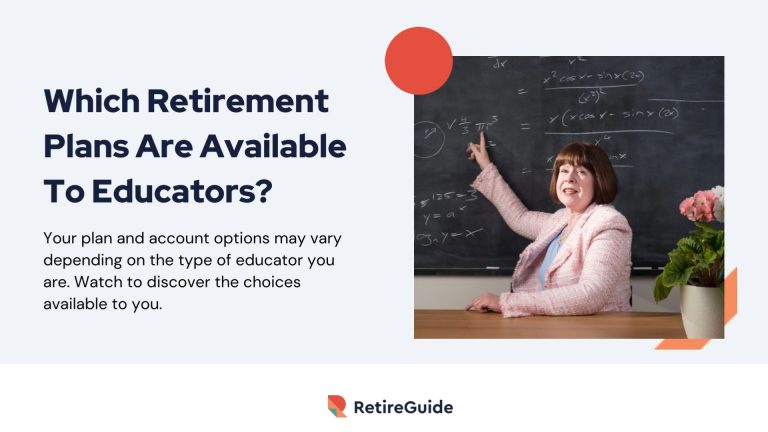 Investment Options for Educators To Consider
Due to long periods of free time during the summer, educators can have unique investment opportunities. Our editorial team asked Shirshikov's take on other investment options to consider.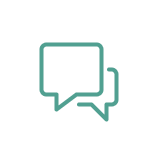 Dennis Shirshikov
Professor Finance and Economics at the City University of New York
What investment option would you recommend to other teachers?

Teaching leaves you with the opportunity to develop something on the side. Even moving into small-time real estate investing can be a really powerful option for a lot of teachers because it opens up the door for portfolio growth beyond what you'd expect. So, that's probably a big opportunity for a lot of teachers.

One big thing to consider is peer support, whether that comes from teachers or other parents who are more involved. For example, maybe you can't go buy a small piece of property to rent out yourself. But maybe you and four other teachers can.

Are there small business investment options for educators?

I've seen some people take an IRA or a 403(b) and actually roll it into a business and be able to pay themselves out and grow their business forward. It's called a rollover-as-business startup. If you want to open a bakery, yoga studio or general store, you can do it that way.
Educators can also consider purchasing an annuity as a unique investment option. You receive tax benefits similar to a 403(b) and can add on additional benefits, like long-term care coverage.
Interested in Buying an Annuity?
Connect with a specialist to find out how an annuity can offer you guaranteed monthly income for life.
*Ad: Clicking will take you to our partner Annuity.org.
How Your Educating Career Impacts Your Social Security Benefits
Social Security State Coverage for Educators
Thirty-three states provide Social Security coverage
Twelve states and Washington, D.C., do not provide Social Security coverage
Five states allow school districts to decide coverage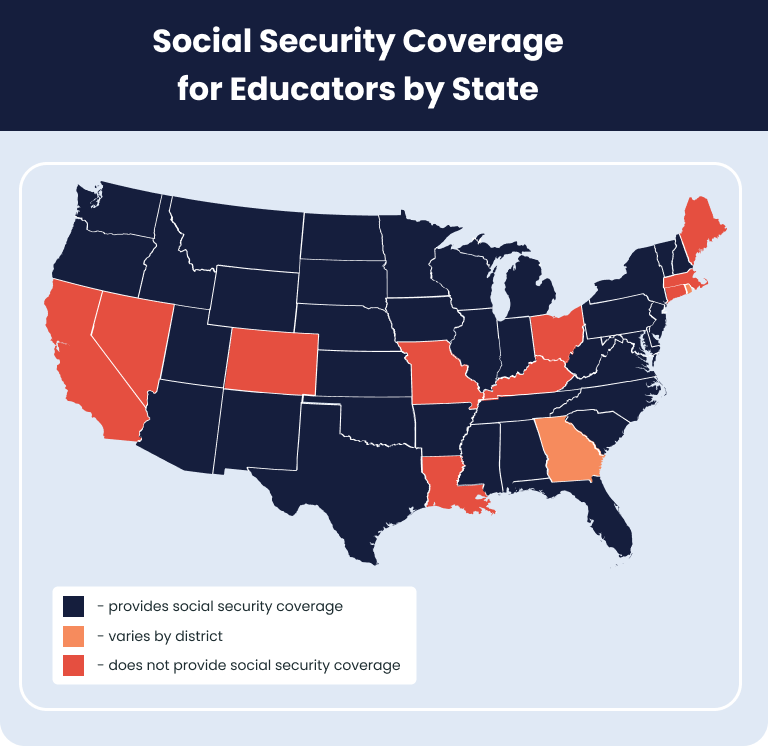 Even if your state doesn't offer Social Security benefits for educators, it doesn't mean eligibility is impossible. O'Neill is an educator who ended up qualifying for benefits.
"Where we stand now, 40% of teachers don't have Social Security coverage in their teaching jobs. But notice I said teaching jobs because you can still have Social Security coverage even if your job doesn't provide it. You can start a side hustle or summer employment," O'Neill told RetireGuide.
"I'm a perfect example of that. I worked in a job for 41 years that didn't have Social Security coverage. But then I started Money Talk, and my company has been running for 32 years or so. So, all hope is not lost. But you must plan it yourself if it's not going to come from your job."
After you settle your employee benefits, investment options and Social Security benefits, the next step in retirement planning is insurance.
Insurance Options To Consider
Some states may automatically enroll you in health and life insurance coverage.
For example, in Florida, if you are enrolled in the FRS Pension Plan and were enrolled in employee health and life coverage when you retired, the People First Service Center will automatically enroll you in health coverage and a $2,500 life insurance policy.
Check with your state's enrollment rules and offerings for health and life insurance coverage.
Health Insurance
Most states provide educators with health insurance options, according to the Education Commission of the States. Some states offer individual plans at lower costs, but there aren't many options for family plan coverage.
If you need help understanding your health insurance options, the National Education Association (NEA) has services to advocate for educators.
Life Insurance
Many school districts offer life insurance for educators, according to the National Educational Association. Even if your school offers life insurance coverage, you may want to open another policy for additional coverage.
If your district doesn't provide life insurance, or you don't qualify, you can still get life insurance coverage for free.
You can become a NEA member and receive life insurance coverage at no additional cost. Prudential issues these policies.
3 Minute Quiz: Can You Retire Comfortably?
Take our free quiz & match with a financial advisor in 3 easy steps. Tailored to your goals. Near you or online.
Other Resources Available to Educators
There are national, state and local resources available to you.
The National Education Association is a nationwide resource with many benefits. As previously mentioned, the NEA offers free life insurance, and they help teachers understand their health insurance coverage options.
Other NEA resources include:
Ways to set legislative and political action goals for education and education employees.
Volunteer opportunities in community-based programs.
Participation in national and regional conferences and seminars.
Credit programs.
Loan and mortgage programs.
Deposit savings accounts.
You can also lean on your community and talk to other educators about negotiating pay and finding solutions together. Shirshikov suggests meeting weekly.
"Decide a place where a group of teachers can meet once a week and discuss what everyone is doing. The reality is that it can be awkward and difficult to have conversations about money with peers and coworkers," Shirshikov said.
"But teachers are in a unique position where their employer is a monolith. It's not just your boss. And I think the more that conversation happens, the more confident they'll feel in making those decisions and moves since retirement planning is difficult."
"I think taking retirement stress off the table for teachers is one of the best things to increase the quality of education. When you're stressing about what you're going to do in retirement, you're not all there."
Checklist for Educators Preparing for Retirement
Utilize our checklist, specifically curated for educators, to help ensure you have all the necessary pieces to build a strong retirement plan.
Educator's Retirement Planning Prep List
Establish a:
Monthly Budget
Student Loan Payback Plan
Check if you have access to a:
Pension
403(b) plan
457(b) plan
Consider other account options, like a:
Traditional IRA
Roth IRA
Simplified Employee Pension (SEP IRA)
Taxable Account
Consider other investment options, like:
Small-time real estate investing
A rollover as business start-up
Research your Social Security coverage and:
Check if your state provides Social Security benefits
Consider a side gig for benefits if they're not provided
Make sure you have affordable:
Health insurance
Life Insurance

Expert Contributors
Barbara O'Neill

Ph.D., CFP®, AFC®, CRPC®, Distinguished Professor EMERITUS at Rutgers University and author of "Flipping a Switch"
Dennis Shirshikov

Professor Finance and Economics at the City University of New York
Advertisement
Connect With a Financial Advisor Instantly
Our free tool can help you find an advisor who serves your needs. Get matched with a financial advisor who fits your unique criteria. Once you've been matched, consult for free with no obligation.
Last Modified: November 3, 2023
Share This Page
14 Cited Research Articles
Who Am I Calling?
Calling this number connects you to one of our trusted partners.
If you're interested in help navigating your options, a representative will provide you with a free, no-obligation consultation.
Our partners are committed to excellent customer service. They can match you with a qualified professional for your unique objectives.
We/Our Partners do not offer every plan available in your area. Any information provided is limited to those plans offered in your area. Please contact Medicare.gov or 1-800-MEDICARE to get information on all of your options.
844-359-1705
Your web browser is no longer supported by Microsoft. Update your browser for more security, speed and compatibility.
If you need help pricing and building your medicare plan, call us at 844-572-0696