How To Avoid 10 Common, Costly Retirement Mistakes
Some of the most common mistakes people make when planning for retirement can end up costing hundreds of thousands of dollars and even the lifestyle they expected. But there are simple steps you can take before and during retirement to avoid these costly errors.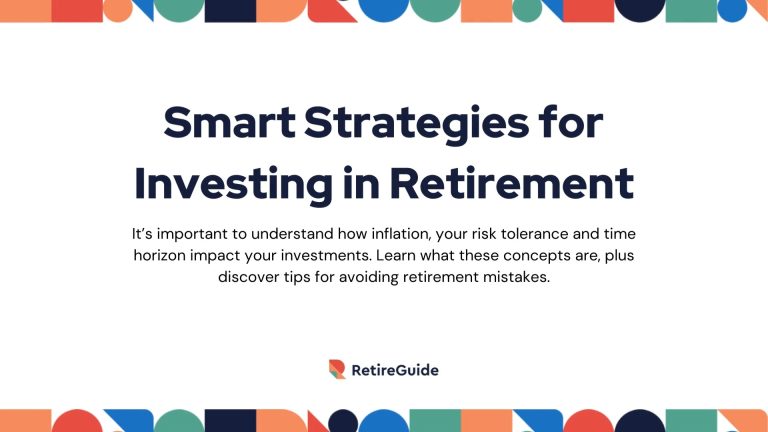 Written by

Terry Turner

Terry Turner

Senior Financial Writer and Financial Wellness Facilitator

Terry Turner has more than 35 years of journalism experience, including covering benefits, spending and congressional action on federal programs such as Social Security and Medicare. He is a Certified Financial Wellness Facilitator through the National Wellness Institute and the Foundation for Financial Wellness and a member of the Association for Financial Counseling & Planning Education (AFCPE®).

Read More

Edited By

Lamia Chowdhury

Lamia Chowdhury

Financial Editor

Lamia Chowdhury is a financial content editor for RetireGuide and has over three years of marketing experience in the finance industry. She has written copy for both digital and print pieces ranging from blogs, radio scripts and search ads to billboards, brochures, mailers and more.

Read More

Financially Reviewed By

Barbara O'Neill, Ph.D., CFP®, AFC®, CRPC®

Barbara O'Neill, Ph.D., CFP®, AFC®, CRPC®

Certified Financial Planner™ professional, Accredited Financial Counselor™ and owner and CEO of Money Talk

Barbara O'Neill is a personal finance expert with 41 years of experience working at Rutgers University. She is a Certified Financial Planner™ professional and an Accredited Financial Counselor™. Currently, she is the owner and CEO of Money Talk, where she writes, speaks and reviews content related to personal finance. In 2020, she authored Flipping a Switch, published in 2020.

Read More

Published: September 24, 2023
Updated: October 6, 2023
19 min read time
This page features 9 Cited Research Articles

Start planning for retirement now to figure out what you need to save to maintain a comfortable lifestyle in later life. Don't wait to start saving or you could make a "million dollar mistake" by forgoing savings in young adulthood and the resulting compound interest.

Failing To Have a Retirement Plan

How To Create a Retirement Plan

When To Apply for Social Security

Avoid This Common Social Security Mistake

Waiting To Save for Retirement

How To Avoid Waiting Too Long To Start Saving

Not Making the Most of Employer Retirement Plans

Underestimating Your Longevity

How To Avoid Underestimating Longevity in Retirement Planning

Underestimating Health Care Expenses

Preparing for Health Care and Long-Term Care Costs in Retirement

Poor Investment Strategies

How To Avoid Investment Mistakes in Your Retirement Plan

Poor Tax Planning

How To Avoid Tax Mistakes in Retirement Planning

Continuing To Spend the Same Way As Before Retirement

Avoiding Spending Mistakes in Retirement

Mistakes With Your Required Minimum Disbursements

Avoiding the Penalties for Failing To Take an RMD

Conclusions

Featured Experts

Advertisement

Connect With a Financial Advisor Instantly

Our free tool can help you find an advisor who serves your needs. Get matched with a financial advisor who fits your unique criteria. Once you've been matched, consult for free with no obligation.

Last Modified: October 6, 2023

Share This Page

9 Cited Research Articles

Need Help Planning Your Retirement? Yes, I'm Interested I Have Help Already I Will Manage It Myself

RetireGuide will soon offer services to help you better manage your retirement.

We will be offering assistance with annuities, life insurance, Medicare and financial planning. Sign up for updates and be the first to know when these services are available.

Get the right information to stay on top of your retirement planning.

Sign up for our newsletter for our latest retirement planning guides, tips and more!
Who Am I Calling?
Calling this number connects you to one of our trusted partners.
If you're interested in help navigating your options, a representative will provide you with a free, no-obligation consultation.
Our partners are committed to excellent customer service. They can match you with a qualified professional for your unique objectives.
We/Our Partners do not offer every plan available in your area. Any information provided is limited to those plans offered in your area. Please contact Medicare.gov or 1-800-MEDICARE to get information on all of your options.
844-359-1705
Your web browser is no longer supported by Microsoft. Update your browser for more security, speed and compatibility.
If you need help pricing and building your medicare plan, call us at 844-572-0696