Does Medicare Cover Acupuncture Costs?
Medicare began covering acupuncture in January 2020, but only for chronic lower back pain. Medicare Part B covers up to 12 acupuncture visits in 90 days for beneficiaries with the condition. Original Medicare — Part A and Part B — does not cover acupuncture treatments for any other condition.
When Does Medicare Pay for Acupuncture?
Medicare Part B will only pay for acupuncture treatments to treat chronic back pain. It is not covered for any other type of pain or discomfort.
Medicare's Definition of Chronic Back Pain
Back pain lasting 12 weeks or longer.
Back pain that has no identifiable systemic cause — the pain cannot be associated with metastatic, inflammatory or infectious diseases.
Back pain that is not associated with pregnancy or surgery.
Medicare also only covers acupuncture when it is performed by a doctor or health care provider who has a master's or doctoral degree in acupuncture as well as an unrestricted state license to practice it.
While Medicare typically does not include acupuncture in its covered chiropractic services, you should be covered to receive this care from a chiropractor if it is exclusively to treat chronic lower back pain.
How Much Does Medicare Pay for Acupuncture?
Medicare will pay for 80% of the cost of acupuncture treatment, leaving you with 20%. According to a study from the National Library of Medicine, the cost of an acupuncture visit can range anywhere from $15 to $400.
Medicare Part B will pay for up to 12 acupuncture sessions in 90 days. If you show improvement, Medicare will pay for an additional eight treatments, but it will not pay for more than 20 acupuncture visits total per year.
Did You Know?
Medicare will stop paying for your acupuncture treatments if your doctor determines that you are not showing improvement or are getting worse despite the treatments.
Medicare Advantage plans may offer additional acupuncture coverage. You should check with your plan's administrator to determine exactly what it will cover.
Do Medigap Plans Pay for Acupuncture?
Since Original Medicare covers acupuncture, a Medigap plan could possibly help pay for some of the costs that Original Medicare does not cover, like the 20% that you're responsible for paying.
It's important to remember that Medigap plans do not include additional coverage and do not replace Medicare. Medigap is a form of supplemental insurance that is paired with Medicare and helps handle some of the costs associated with your health care that you may be left with. This includes paying things like deductibles or coinsurance.
Medigap plans are sold by private insurers, who you will pay a separate premium to along with your Part B premium.
There are different types of Medigap plans that cover different amounts of Medicare costs, so whether your remaining acupuncture expenses would be handled depends on the specific type of plan you have.
Do Medicare Advantage Plans Pay for Acupuncture?
Medicare Advantage plans serve as a replacement for Original Medicare and are provided through private insurance companies instead of the federal government.
Since Medicare Advantage plans must, at minimum, cover everything that is included in Original Medicare, then you will be covered for, at least, the same acupuncture care and treatment that is provided by Original Medicare.
One of the benefits of Medicare Advantage plans is that they often include expanded coverage that goes beyond the scope of Original Medicare. This could include more options for acupuncture treatments than just the Original Medicare limit to chronic lower back pain.
Since acupuncture is a very recent addition to Original Medicare coverage, your options through Medicare Advantage may be different than other common expanded benefits and treatments.
If you opt for Medicare Advantage over Original Medicare, you may have to receive coverage within your plan's network. You may also need a referral from your plan if there is no acupuncturist within the network, especially since acupuncture is such a new addition to Medicare coverage.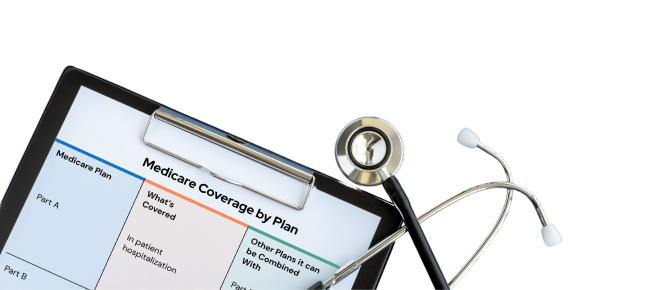 Need FREE Medicare Help?
Our Medicare experts will help you compare, build, and enroll in a plan that gets you the coverages you need at a price you can afford.
What Is Acupuncture?
Acupuncture is a major part of traditional Chinese medicine most commonly used to treat pain.
An acupuncturist inserts extremely thin needles through the skin into strategically selected points in your body.
Traditional Chinese explanations of how acupuncture works focus on the technique of balancing the flow of your life force, or chi, through pathways in your body. Western practitioners believe that it works by stimulating nerves, muscles and other tissues in your body.
Conditions Most Often Treated with Acupuncture
Allergies
Dental pain
Lower back pain
Menstrual cramps
Migraines and other headaches
Nausea and vomiting associated with chemotherapy or surgery
Neck pain
Osteoarthritis
Pain associated with labor
Respiratory disorders
Why Did Medicare Start Treating Acupuncture?
Medicare did not cover any acupuncture procedures until Jan. 21, 2020. The decision to provide limited acupuncture coverage followed reviews of medical evidence and studies.
There have been few studies of acupuncture's benefits for people 65 and older, the demographic of most Medicare beneficiaries.
But a review of what research there is found that acupuncture appears to improve function and reduce pain in older patients with chronic lower back pain.
The decision was also fueled in part by the opioid crisis that grew out of the overprescribing of prescription opioids to treat pain, which led to a nationwide addiction problem. The federal government had been looking for alternatives to the drugs for pain management.
How Can You Find a Licensed Acupuncturist?
Medicare will only pay for acupuncture treatments done by a doctor or other health care provider such as a physician assistant or nurse practitioner. In addition to their medical education and license, they must also have two other qualifications:
A masters or doctorate level degree in acupuncture or traditional Asian Medicine from a school accredited by the Accreditation Commission on Acupuncture and Oriental Medicine.
A "current, full, active and unrestricted" license to practice acupuncture in the state where the treatments take place.
There are several ways to find a licensed acupuncturist that meets Medicare's requirements.
Finding a Licensed Acupuncturist
Check with the your state agency that regulates acupuncture and acupuncturists.
Use the Find a Practitioner tool at the National Certification Commission for Acupuncture and Oriental Medicine website to find a qualified acupuncturist in your area.
If you have a Medicare Advantage plan, you may be able to find a qualified acupuncturist listed in the plan's network of health care providers.
Alabama, Oklahoma and South Dakota do not have state licensing requirements for acupuncturists. But if you have Medicare Advantage, your insurer may still require you to seek a practitioner with state certification to stay within Medicare's coverage rules.
Last Modified: May 31, 2022
Share This Page
7 Cited Research Articles