Does Medicare Cover End-Stage Renal Disease?
Medicare covers treatment for people with end-stage renal disease (ESRD) if you have permanent kidney failure requiring either dialysis or a kidney transplant. Medicare also covers the medical and hospital services necessary for your ESRD treatment.
What Is End-Stage Renal Disease?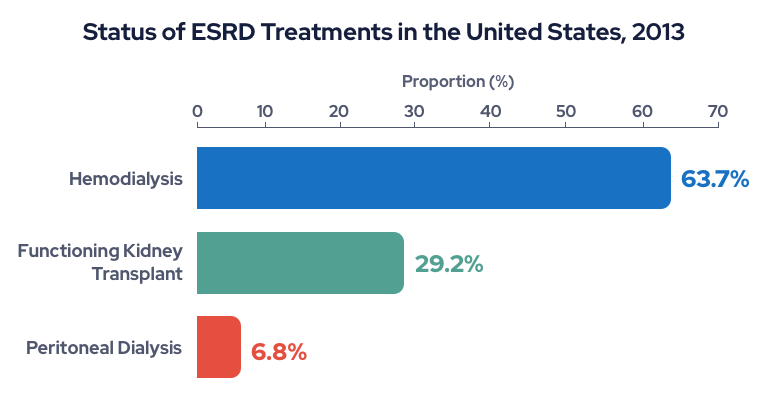 When Is Dialysis Needed for ESRD?
Where Is Dialysis Done and How Does It Work?
Medicare Eligibility for ESRD
The 30-Month Coordination Period
Signing Up for Medicare if You Have ESRD
Enrolling in Medicare Part D Prescription Drug Coverage
Medicare Coverage for End-Stage Renal Disease
Other Types of ESRD Coverage
Medigap
Medicaid
VA Benefits
Medicare Advantage
Frequently Asked Questions About Medicare's ESRD Coverage
Last Modified: April 21, 2022
Share This Page
10 Cited Research Articles