Medicare Coverage for Diabetes
Diabetes services, supplies and drugs are covered through either Original Medicare, Medicare Part D prescription drug plans or through most Medicare Advantage plans. Insulin and testing supplies may be covered, but you may have to pay part of the costs and make sure you have the right Medicare plan.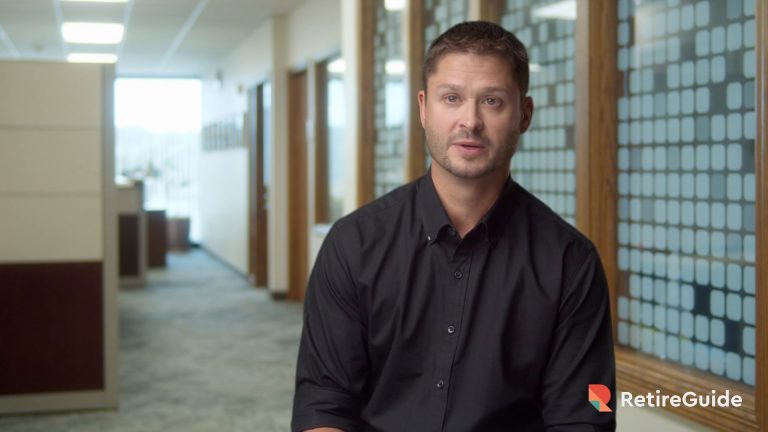 Written by

Terry Turner

Terry Turner

Senior Financial Writer and Financial Wellness Facilitator

Terry Turner has more than 35 years of journalism experience, including covering benefits, spending and congressional action on federal programs such as Social Security and Medicare. He is a Certified Financial Wellness Facilitator through the National Wellness Institute and the Foundation for Financial Wellness and a member of the Association for Financial Counseling & Planning Education (AFCPE®).

Read More

Edited By

Matt Mauney

Matt Mauney

Financial Editor

Matt Mauney is an award-winning journalist, editor, writer and content strategist with more than 15 years of professional experience working for nationally recognized newspapers and digital brands. He has contributed content for ChicagoTribune.com, LATimes.com, The Hill and the American Cancer Society, and he was part of the Orlando Sentinel digital staff that was named a Pulitzer Prize finalist in 2017.

Read More

Published: August 3, 2020
Updated: January 17, 2023
8 min read time
This page features 9 Cited Research Articles
Roughly 1.5 million Americans are diagnosed with diabetes every year, according to the American Diabetes Association. The organization estimates nearly 29% of Americans age 65 and older — about 14.3 million people — have diabetes, either diagnosed or undiagnosed.
A report in the association's journal, Diabetes Care, estimated that diabetes cost Americans $237 billion in direct medical costs in 2017, and that the condition was a major contributor to rising Medicare costs.
Medicare covers some diabetes treatments and supplies, which can be expensive since diabetes is a long-term medical condition for which there is no cure.
It disrupts how the body converts food to energy. It interferes with how and when your body produces insulin — a hormone that regulates the amount of sugar in your blood.
Without enough insulin, sugar builds up in your bloodstream. This can lead to kidney disease, heart disease and vision loss among other serious health conditions.
Diabetes Services Covered by Medicare
Medicare covers a wide selection of services aimed at preventing and managing diabetes. Medicare Advantage plans are required to cover everything that Part B covers, but may offer more services.
These begin with your "Welcome to Medicare" preventive visit covered by Medicare Part B. The visit is a one-time review of your health that also provides education and services for all Medicare coverage.
If you are new to Medicare, you must schedule the visit in your first 12 months after enrolling.
It's a good opportunity to talk with your doctor about the conditions you have and what services you need now that you have Medicare coverage.
Beyond that, Medicare also covers yearly wellness visits. These review and update your health prevention plans since your last visit. It will review your medical and family history, a list of your current doctors and prescription drugs and look at your risk factors.
Medicare also covers other services to prevent and treat diabetes.
Diabetes Services Medicare Covers
Diabetes Screenings

Medicare Part B pays for screenings if you're at risk of diabetes to detect the condition early. It looks for risk factors including high blood pressure, obesity, and a history of abnormal cholesterol and triglyceride levels.

Medicare Diabetes Prevention Program

Medicare covers a one-time program to help you change diet and exercise behaviors to help you prevent diabetes. This involves coaches, support groups and training to control your weight and maintain healthy exercise routines.

Flu and Pneumonia Shots

Medicare Part B will cover a flu shot every year in the fall or winter and will pay for your pneumococcal shots. It will also cover a second pneumococcal shot required after the first one.

Foot Care

Medicare Part B will cover one foot exam every six months if you have diabetes-related nerve damage in either of your feet. It will not cover exams if you've seen a foot specialist in the previous six months.

Glaucoma Screenings

People with diabetes are at risk of glaucoma. Medicare Part B will pay for one glaucoma test every 12 months if you are at high risk, meaning that you have diabetes, have a family history of glaucoma, are Black and 50 or older or are Latino and 65 or older.

Hemoglobin A1c Tests

These tests measure how well you've controlled your blood sugar over the previous three months. Medicare Part B will cover these tests if you have diabetes and your doctor prescribes one.

Medical Nutritional Therapy

Medicare Part B will pay for nutritional counseling from a registered dietitian or other nutritional professional in some cases. Your fasting blood sugar levels have to meet certain criteria and your health care provider must prescribe the therapy.

Self-Management Education

Medicare will cover outpatient self-management programs that help you maintain a healthy diet and exercise program, monitor blood sugar, take your medication and reduce your risks.
Medicare Part D Insulin Caps in 2023
In January 2023, Medicare is expanding coverage with a new $35 monthly cap on injectable insulin. This benefit will last until 2025, then insulin copays will be $35 or 25% of the drug's negotiated price (whichever is less) in 2026. This new benefit was the result of the 2022 Inflation Reduction Act, which will provide relief to many older diabetic Americans in 2023.
According to the U.S. Centers for Medicare & Medicaid Services, there will also be a monthly $35 price cap on traditional insulin pumps starting on July 1, 2023. This benefit is covered under Medicare's durable medical equipment benefit, and the deductible won't apply.
What Diabetic Supplies Does Medicare Cover?
Medicare covers some of the costs of several diabetic supplies. But that coverage is split between Medicare Part B and Part D.
Medicare Advantage plans must cover whatever Part B covers and may include Part D prescription drug coverage. Premiums and cost-sharing in Medicare Advantage plans can vary.
Diabetes Medications and Supplies Medicare Plans May Cover
Insulin Injections

Medicare drug plans — Part D prescription plans and Medicare Advantage plans incorporating Part D coverage — cover injectable insulin that is not inhaled or used in an insulin infusion pump. Starting in January 2023, your copay for a 30-day supply of injectable insulin is capped at $35 per month, even if you haven't met your annual deductible yet.

Anti-Diabetic Drugs

Medicare will cover antidiabetic drugs if they can control your blood sugar. These include thiazolidinediones such as Actos and Avandia, sulfonylureas such as Glipizide and metformin, among others.

Basic Diabetes Supplies

Your Medicare Part D prescription drug plan may cover supplies you need to inhale or inject insulin. These include alcohol swabs, gauze, inhaled insulin devices and syringes and needles. Keep in mind that the monthly $35 cap applies for insulin that is injectable.

Insulin Pump

Insulin pumps worn outside the body and the insulin they use may be covered by Part B if you meet certain criteria. Some pumps are covered as durable medical equipment. Your doctor must prescribe an insulin pump. Starting on July 1, 2023, out-of-pocket costs for a month supply of insulin for traditional pumps will be capped at $35. This new benefit is covered under Medicare's durable medical equipment benefit.

Monitors, Test Strips and Lancets

Medicare Part B covers self-testing equipment and supplies, including blood sugar monitors, testing strips, lancets and lancet devices and solutions for checking testing equipment and test strip accuracy.
Therapeutic Shoes and Inserts Under Medicare
Medicare Part B may also cover therapeutic shoes or inserts if you need them for your diabetes, but you have to meet certain conditions. You may qualify for one pair of depth-inlay shoes and three pairs of inserts per year.
If you can't wear depth-inlay shoes, Medicare may pay for one pair of custom-molded shoes and two pairs of inserts.
You have to meet certain conditions, including being diagnosed with diabetes, are in a comprehensive treatment plan and require the shoes and inserts.
You also must have at least one of these conditions:
Calluses that could lead to ulcers
Diabetes-related nerve damage with signs of callus problems
Foot deformity
History of foot ulcers
Partial or complete foot amputation
Poor circulation
You will also need a podiatrist or other qualified health care professional to prescribe the shoes and to fit and provide them.
Tip
You can check to see if a specific product, service or treatment is covered at the
Medicare website
.
Source: U.S. Centers for Medicare & Medicaid Services
Medicare and Insulin Coverage
Not all insulin and diabetic supplies are covered by Original Medicare. Much of it is covered under Part D prescription drug plans. Most Medicare Advantage plans include Part D coverage. For example, the $35 monthly cap on injectable insulin is included with most Part D and Medicare Advantage plans.
If you are enrolled in Original Medicare, you will have to pay 100% for insulin not used in an insulin pump. You will also have to pay all the costs of syringes and needles.
You will pay 20% of the Medicare-approved prices for insulin used in an insulin pump under Original Medicare.
Diabetes Supplies that Original Medicare Does Not Cover
Alcohol swabs
Gauze
Insulin (unless an insulin pump is a medical necessity)
Insulin pens
Syringes and needles
But if you are enrolled in Medicare Part D prescription drug coverage or a Medicare Advantage plan that incorporates Part D coverage, much of these costs may be covered.
As of 2020, people with diabetes who have Part D coverage may pay a maximum $35 copay for a month's supply of insulin. But you have to select from certain sets of insulin Medicare has approved for the low copay.
Frequently Asked Questions About Medicare Coverage for Diabetic Supplies
Does Medicare pay for test strips for diabetes?
If you are taking insulin, Medicare Part B covers up to 100 test strips and lancets every month and one lancet device every six months.
If you are not taking insulin, it will cover up to 100 test strips every three months and one lancet device every six months.
You must have a prescription from your doctor to have Medicare cover the costs. Medicare will also cover additional test strips and lancets if you doctor determines it is medically necessary.
What Medicare plan covers insulin?
It depends on whether you inject insulin yourself or have an insulin pump.
If you have an insulin pump, Medicare Part B may cover part of the cost. You will have to pay 20% of the Medicare-approved cost of the pump after hitting your Part B deductible. Medicare will then pay for the insulin used in the pump.
Part B will not pay for insulin if you are injecting or inhaling it. For that, you will need Medicare Part D prescription drug coverage. Most Medicare Advantage plans include this coverage, but you should make sure the plan you are considering does include coverage before buying it.
Does Medicare cover blood glucose monitors and supplies?
Medicare Part B covers self-testing equipment such as glucose monitors and supplies for enrollees who have diabetes. Coverage applies to people with diabetes whether they use insulin or control their blood sugar through other means.
Last Modified: January 17, 2023
Share This Page
9 Cited Research Articles
Who Am I Calling?
Calling this number connects you to one of our trusted partners.
If you're interested in help navigating your options, a representative will provide you with a free, no-obligation consultation.
Our partners are committed to excellent customer service. They can match you with a qualified professional for your unique objectives.
We/Our Partners do not offer every plan available in your area. Any information provided is limited to those plans offered in your area. Please contact Medicare.gov or 1-800-MEDICARE to get information on all of your options.
888-694-0290
Your web browser is no longer supported by Microsoft. Update your browser for more security, speed and compatibility.
If you need help pricing and building your medicare plan, call us at 844-572-0696