Does Medicare Cover Cardiac Rehabilitation?
Medicare covers cardiac rehabilitation if you have had certain cardiovascular events or procedures. Cardiac rehab is a medically supervised program that aims to improve your heart and cardiovascular health following a heart attack, heart surgery or related conditions and procedures.
Does Medicare Cover Cardiac Rehabilitation?
Medicare Part B medical insurance covers most of the cost of cardiac rehabilitation programs — also called cardiac rehab — if you have had certain specific conditions or prior procedures.
Medicare covers cardiac rehab if you have had at least one of the following conditionsor procedures:
A heart attack in the last 12 months
Coronary angioplasty (a medical procedure to open a blocked heart artery)
Coronary artery bypass surgery
Coronary stent placement (a procedure that places a device in a heart artery to keep it open)
Current stable angina (chest pain)
Heart valve replacement or repair
Heart or heart-lung transplant
Stable chronic heart failure
Medicare will also cover intensive cardiac rehab programs, which are more rigorous than standard cardiac rehabilitation.
Any cardiac rehab program must take place in a doctor's office or a hospital outpatient setting in order for Medicare to cover part or all of the cost.
Medicare Advantage plans are required by law to cover everything covered by Original Medicare — Medicare Part A and Part B — so these plans will also cover cardiac rehabilitation.
Your Costs for Cardiac Rehab With Medicare
If you are enrolled in Medicare Part B, Original Medicare will pay 80 percent of the cost of cardiac rehab if you receive the services in a doctor's office. You will be responsible for 20 percent of the Medicare-approved cost after you have paid your Part B deductible.
If you receive cardiac rehabilitation in a hospital outpatient setting, you will be responsible for your Medicare Part B deductible and the hospital's copayment amount.
How Long Does Medicare Pay?
Medicare covers up to two, one-hour cardiac rehab sessions per day, or a total of 36 sessions completed during a 36-week period. If your doctor determines that more sessions are medically necessary, Medicare will pay for an additional 36 sessions during the 36-week period.
If you have a Medicare Advantage plan, you should check with your plan's administrator about the specifics of your coverage. Your plan may require you to use a cardiac rehab program from a specific health care provider in your network.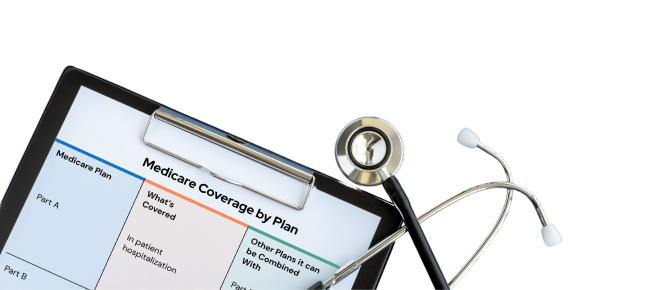 Need FREE Medicare Help?
Our Medicare experts will help you compare, build, and enroll in a plan that gets you the coverages you need at a price you can afford.
What Is Cardiac Rehab and What Should You Expect?
Cardiac rehabilitation is a comprehensive, medically supervised program that includes exercise education and counseling to improve your cardiovascular health after you've experienced a major cardiac event or heart surgery.
Components of Cardiac Rehabilitation
Exercise

You'll take part in structured exercise and receive training to continue exercising in ways that promote heart health.

Education

You will learn methods to manage cardiovascular risk factors such as how to quit smoking or how to adapt your diet to include more heart-healthy foods.

Stress Counseling

You'll receive counseling on how to identify and manage sources of stress in your life. Stress can contribute to heart issues.
You'll be asked to take tests before, during and after your series of sessions that measure different aspects of your heart health and rehabilitation progress.
Whether you receive your cardiac rehab in a doctor's office or a hospital outpatient setting, the facility and staff have to meet certain requirements.
The facility must have medically accepted cardiopulmonary, emergency, diagnostic and therapeutic life-saving equipment. This includes devices and supplies such as CPR equipment, oxygen or defibrillators.
The staff must also monitor your heart rate, pulse, breathing and other vital signs during your exercise program. This information helps to monitor your condition while you're working out and can give your doctor an idea of your condition and progress.
Staff requirements for any cardiac rehabilitation facility include the following:
Trained in both basic and advanced life support techniques
Trained in exercise techniques for coronary disease
Under the direct supervision of a physician
In order for Medicare to provide coverage, you will have to complete all cardiac rehab sessions within a 36-week period.
You will typically attend two to three sessions per week for 12 to 18 weeks. If your doctor determines that additional sessions are medically necessary, your coverage may be extended, but you can't exceed 72 sessions in 36 weeks.
Your doctor may advise you to keep up with your cardiac rehabilitation routine after Medicare coverage ends. You can work with your doctor on an exercise program that fits your needs.
Last Modified: May 27, 2022
Share This Page
6 Cited Research Articles