Do I Really Need Supplemental Insurance with Medicare?
Adding a Medigap supplement insurance policy to your Original Medicare coverage can help reduce your out-of-pocket costs, including deductibles and copays. Medigap policies are voluntary and have monthly premiums.
Key Takeaways
Medicare Supplement (Medigap) insurance can help pay some of the remaining health care costs not covered by Original Medicare.
If you have serious medical conditions with expensive treatment and care costs, adding Medigap is generally a better choice than a Medicare Advantage plan.
Arguably the biggest advantage of Medigap may be your choice of doctors and hospitals since you can go to any provider that accepts Original Medicare.
Unlike Medicare Advantage plans, Medigap does not cover dental, vision or prescription drugs.
Coverage Gaps in Original Medicare
People can receive Medicare benefits in one of two ways: Original Medicare or Medicare Advantage.
Original Medicare, also known as traditional Medicare, consists of Part A and Part B. At age 65, you can automatically be enrolled or manually enroll in Original Medicare.
Original Medicare has several out-of-pocket costs, including monthly premiums, annual deductibles and copayments for doctor services.
Unlike Medicare Advantage, there is no yearly out-of-pocket maximum in Original Medicare.
These gaps in Original Medicare insurance can quickly add up, especially if you're in poor health or on a fixed budget.
2022 Original Medicare Out-of-Pocket Costs at a Glance
20 percent of all Part B services, including doctor visits, durable medical equipment and outpatient therapy
$1,556 Part A hospital deductible for each benefit period
$233 Part B deductible
$170.10 monthly Part B premium
Most people don't pay a monthly premium for Medicare Part A. But if you didn't work enough before turning 65, you may face this extra fee, which can cost up to an additional $499 a month.
There are also several coverage gaps in Original Medicare. For example, vision, dental and hearing are not covered unless deemed medically necessary.
Medigap, also known as Medicare supplement insurance, can help pay some of the remaining health care costs Original Medicare doesn't cover.
If you have Original Medicare and purchase a Medigap policy, both policies will pay for their share of the covered health care costs.
Don't Leave Your Health to Chance
You've worked hard your whole life by thinking ahead. Now do the same for your health. Get free Medicare help to plan your future.
What a Medigap Policy Can Provide
Medigap policies are sold by private insurance companies.
There are 10 standardized Medicare supplements plans: A, B, C, D, F, G, K, L, M and N. Plans C and F aren't available if you become eligible for Medicare after January 1, 2020.
Each plan offers different coverage. If you are considering Medicare supplemental insurance, make sure to compare your options first to find what fits your budget and needs.
Medigap Plan Coverage Highlights
All Medigap plans pay Part A coinsurance and hospital costs up to an additional 365 days after Medicare benefits are used up.
All Medigap plans cover some or all of the 20 percent Part B copayment.
All Medigap plans cover some or all Part A hospice care coinsurance payments.
Most Medigap plans cover at least 50 percent of the Part A deductible.
Some Medigap plans cover at least 50 percent of skilled nursing facility care coinsurance costs.
Some Medigap policies also cover medical care when you travel outside the United States. Medigap policies typically don't cover long-term care, vision, hearing or dental.
Signing up for a Medigap policy is voluntary. You'll pay a monthly premium for Medigap coverage.
The cost of a Medigap policy can vary by insurer, location and other factors. The estimated average Medigap policy premium in 2022 was about $163.
You may not need a Medigap policy if you have Medicaid or a retiree health plan from a former employer.
Nearly one in five Original Medicare beneficiaries — 5.6 million people — had no source of supplemental coverage in 2018.
According to a 2021 analysis by the Kaiser Family Foundation, these individuals are most vulnerable to high out-of-pocket costs.
The nonprofit group also noted that Original Medicare beneficiaries without any supplement coverage, such as a Medigap policy or Medicaid, are "at greater risk of incurring high medical expenses or foregoing medical care due to costs."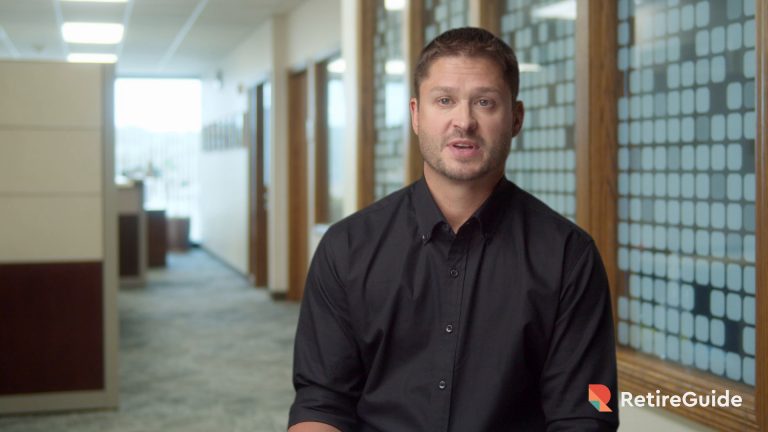 Medigap vs. Medicare Advantage
A Medigap policy is different from a Medicare Advantage plan.
Medicare Advantage plans are an alternative to Original Medicare.
You can't have Original Medicare and Medicare Advantage at the same time. You pick one or the other.
Likewise, you can't have a Medigap policy if you're enrolled in Medicare Advantage because a Medigap policy supplements your Original Medicare benefits.
In fact, it's illegal for someone to sell you a Medigap policy if you're enrolled in Medicare Advantage, unless you're switching back to Original Medicare.
Last Modified: May 6, 2022
Share This Page
4 Cited Research Articles