Medigap Plan G Supplement Insurance
Medigap Plan G helps pay your out-of-pocket costs if you have Original Medicare. It is the most comprehensive of the eight Medicare Supplement plans available to people newly eligible for Medicare. Medigap Plan G is also an alternative to Medigap Plan F which is no longer available to new enrollees.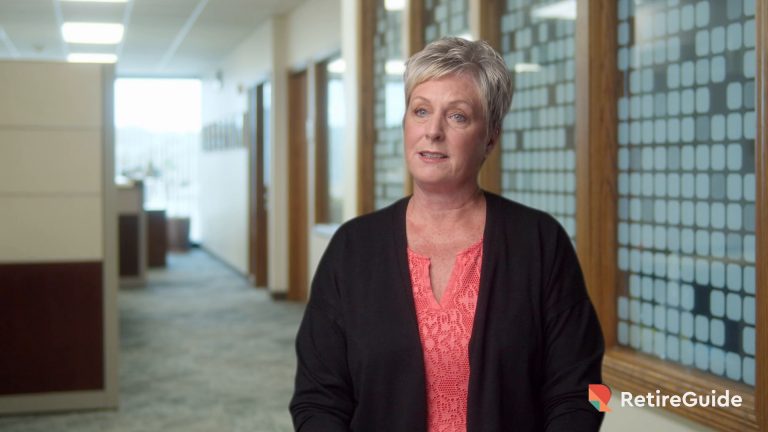 Written by

Terry Turner

Terry Turner

Senior Financial Writer and Financial Wellness Facilitator

Terry Turner has more than 35 years of journalism experience, including covering benefits, spending and congressional action on federal programs such as Social Security and Medicare. He is a Certified Financial Wellness Facilitator through the National Wellness Institute and the Foundation for Financial Wellness and a member of the Association for Financial Counseling & Planning Education (AFCPE®).

Read More

Edited By

Lee Williams

Lee Williams

Senior Financial Editor

Lee Williams is a professional writer, editor and content strategist with 10 years of professional experience working for global and nationally recognized brands. He has contributed to Forbes, The Huffington Post, SUCCESS Magazine, AskMen.com, Electric Literature and The Wall Street Journal. His career also includes ghostwriting for Fortune 500 CEOs and published authors.

Read More

Financially Reviewed By

Brian Hickey, CLU®, CLTC®, FLMI

Brian Hickey, CLU®, CLTC®, FLMI

Vice President of Insuractive

Brian Hickey is vice president of Insuractive, an Omaha-based company providing direct-to-consumer Medicare plans, life insurance and wealth protection to individuals. With 24 years' experiencein Medicare, long-term care, life insurance and wealth protection, Brian leads and develops Insuractive's strategic initiatives with a focus on direct-to-consumeroptions for insurance information and solutions.

Read More

Published: June 30, 2021
Updated: May 23, 2023
3 min read time
This page features 8 Cited Research Articles

What Does Medigap Plan G Cover?

Medigap Plan G is the most comprehensive Medicare Supplement plan currently available to people newly eligible for Original Medicare. It covers more out-of-pocket costs related to Medicare Part A and Part B than other Medicare Supplement plans.

What Medicare Supplement Plan G Covers

Medicare Part A coinsurance and hospital costs up to an additional 365 days after Original Medicare benefits are used up
Medicare Part A deductible – $1,600 in 2023 (for each benefit period)
Medicare Part A hospice care coinsurance or copayment
Medicare Part B coinsurance – usually 20% of the Medicare-approved cost
Medicare Part B copayments – a fixed dollar amount your doctor or other health care provider charges
Medicare Part B excess charges – the amount a doctor or other health care provider can charge you over and above the Medicare-approved amount that a doctor can legally charge you for service
Skilled nursing facility care coinsurance
The first three pints of blood needed for medical procedures each year
80% of your medical costs if you receive emergency medical care while traveling in a foreign country (up to your plan's limits)

Don't Leave Your Health to Chance

Find a local Medicare plan that fits your needs by connecting with a licensed insurance agent.

Medigap plans are standardized in most states — meaning that Medigap Plan G policies in one state will include everything included in Plan G policies sold in other states. But not every insurer sells all Medigap plans.

What Are the Key Differences Between Medigap Plan G and Plan F?

Medigap Plan G is a possible option for people who are no longer eligible for Medicare Supplement Plan F, which used to be the most comprehensive Medigap plan.

Key Differences Between Medigap Plan F and Plan G

| Medigap Plan F | Medigap Plan G |
| --- | --- |
| Covered the Medicare Part B medical insurance deductible, making it the most comprehensive Medigap policy prior to 2020. | Covers everything Plan F covered except the Medicare Part B deductible. |
| No longer available to anyone eligible for Medicare on or after January 1, 2020. | Available to everyone newly eligible for Medicare. |

You should compare Medigap plans available in your area before buying a policy. Make sure you find a plan that best fits your health and financial needs.

Will Howery, MBA |

0:51

What are the advantages of Medigap Plan G?

Get Free Help Pricing and Building Your Medicare Plan

Replay Video

How Much Does Medigap Plan G Cost?

You will have to pay a monthly premium for your Medigap Plan G policy. How much you pay depends on several factors, including your state of residence and your age at the time you purchase a Medicare Supplement plan.

The cost of your monthly premiums can vary from one insurance company to another. These companies use several methods to set their rates.

Common Methods Used to Set Medigap Plan G Premium Rates

Attained-Age

Your monthly premium will be based on your current age, meaning your cost will increase as you get older.

Issue-Age

Your monthly premium will be based on your age when you buy the policy meaning you'll have lower premiums if you buy at a younger age.

Community Rated

Your monthly premium will be the same as everyone else who buys the same Plan G policy regardless of age.

Medigap Plan G high-deductible policies are also available in some states. These typically allow you to pay lower monthly premiums if you are willing to pay more out-of-pocket costs yourself.

In 2023, high-deductible plans require you to pay $2,700 in Medicare deductibles, coinsurance and copayments before your Medigap Plan G policy pays for any of your costs.

You should compare your annual premium payments against your potential Plan G deductible — and consider your health care needs — to determine whether a high-deductible policy is the best choice for you.

Last Modified: May 23, 2023

Share This Page

8 Cited Research Articles
Who Am I Calling?
Calling this number connects you to one of our trusted partners.
If you're interested in help navigating your options, a representative will provide you with a free, no-obligation consultation.
Our partners are committed to excellent customer service. They can match you with a qualified professional for your unique objectives.
We/Our Partners do not offer every plan available in your area. Any information provided is limited to those plans offered in your area. Please contact Medicare.gov or 1-800-MEDICARE to get information on all of your options.
888-694-0290
Your web browser is no longer supported by Microsoft. Update your browser for more security, speed and compatibility.
If you need help pricing and building your medicare plan, call us at 844-572-0696