Compare Medigap Plans
Medicare supplemental insurance, also called Medigap, is extra insurance you buy from a private insurer to pay for health care costs that Original Medicare doesn't cover. There are 10 standardized Medigap plans. Comparing plans for coverage and costs can help you find the right plan for your needs and budget.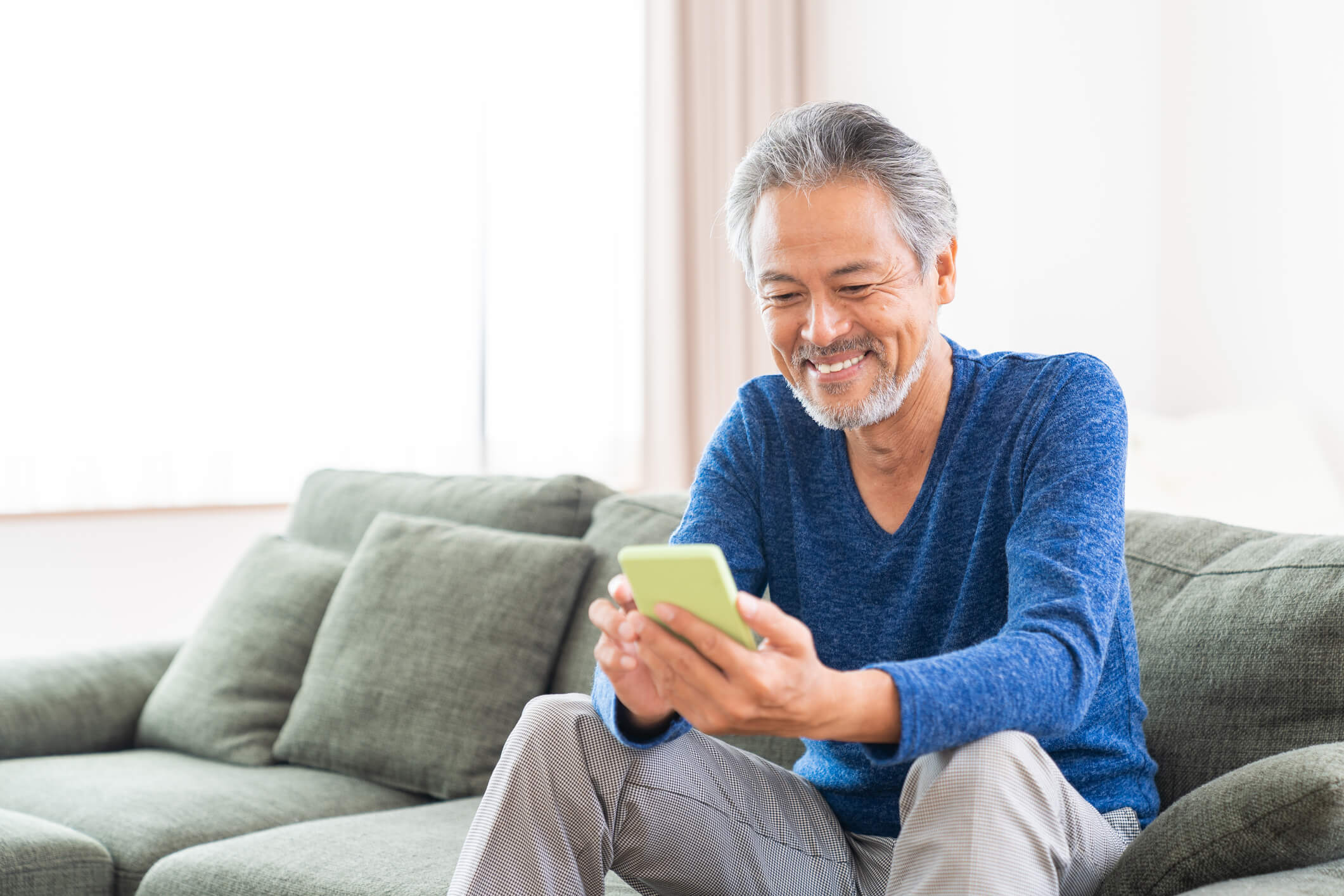 Written by

Lindsey Crossmier

Lindsey Crossmier

Financial Writer

Lindsey Crossmier is an accomplished writer with experience working for The Florida Review and Bookstar PR. As a financial writer, she covers Medicare, life insurance and dental insurance topics for RetireGuide. Research-based data drives her work.

Read More

Edited By

Lamia Chowdhury

Lamia Chowdhury

Financial Editor

Lamia Chowdhury is a financial content editor for RetireGuide and has over three years of marketing experience in the finance industry. She has written copy for both digital and print pieces ranging from blogs, radio scripts and search ads to billboards, brochures, mailers and more.

Read More

Reviewed By

Christian Worstell

Christian Worstell

Medicare Expert

Christian Worstell is a licensed health insurance agent and an established writer in the sector, with articles featured in Forbes, MarketWatch, WebMD and more. His work has positively impacted beneficiaries nationwide and empowers them to make strong health care decisions.

Read More

Published: August 10, 2020
Updated: April 11, 2023
6 min read time
This page features 5 Cited Research Articles

What Are the Most Popular Medigap Plans?

According to the most recent data from Mark Farrah Associates, Plan F was the most popular Medigap plan, accounting for 41.2% of medigap enrollees. Plan G was the second most popular, at 31.1%. Plans M and N were the next popular choices, at 9.9%.

However, a plan being popular shouldn't be your primary reason for purchase. You should be researching which Medigap plan is most popular for an individual with your specific needs, not in general.

Mary Johnson, a Social Security and Medicare policy analyst for The Senior Citizens League spoke to RetireGuide about which Medigap policy would best suit new enrollees. "Plan G is a great choice for people enrolling for the first time. Of the plans open to new enrollees, it is the most comprehensive."

Below are the best Medigap plans for those looking for extensive coverage, affordable premiums and the best options for new enrollees.

While Plans C and F offer extensive coverage, such as being the only plans to cover the Part B deductible, they are no longer available to people who were newly eligible for Medicare on or after Jan. 1, 2020. If you already have a Plan C or F plan, you can keep your coverage.

If you're looking for a plan with comparable coverage to Plan C or F — consider Plan G. The difference in coverage is that Plan G doesn't cover the Part B deductible, and you're likely to get a more affordable premium.

Taking the time to compare the coverage and costs of each Medigap plan available to you can be critical to your long-term savings and even to your overall health.

Plan D has similar coverage to Plan C. The only differences are that Plan D doesn't cover the Part B deductible and the excess charges that nonparticipating doctors are allowed to charge their Medicare patients.

Don't Leave Your Health to Chance

You've worked hard your whole life by thinking ahead. Now do the same for your health. Get free Medicare help to plan your future.

What To Consider When Choosing a Medigap Plan

You should consider your specific coverage needs when selecting a Medigap plan. For example, if you're likely to need skilled nursing care in the future, find a Medigap plan with this coverage included. You should also compare premium quotes from multiple insurers.

Be patient, and plan to talk with several insurers to compare costs. Make a point to ask the individual you are speaking with to confirm that they are discussing Medigap coverage, not Medicare Advantage.

Below are some coverage options to consider when considering a Medigap policy.

What To Consider When Comparing Medigap Plans

Coverage for blood transfusions
Coverage for health care during foreign travel
Coverage for hospital stays beyond the limit in Medicare Part A
Hospice care coinsurance or copayment coverage
Amount of coinsurance or copayment the plan covers
How much of your Medicare Part A deductible is covered
How much of your Medicare Part B deductible is covered
How much of your Medicare Part B excess charge is covered
Skilled nursing care coinsurance coverage
The plan's out-of-pocket limit

Will Howery, MBA |

1:16

What are some tips for comparing Medicare Supplement (Medigap) plans?

Get Free Help Pricing and Building Your Medicare Plan

Replay Video

Connect With a Medicare Advantage Professional

New updates are made every year to Medicare Advantage plans. Find out which plan is right for you.

What Are the 10 Medicare Supplement Plans?

There are 10 possible, standardized Medigap plans that insurance companies can choose to sell. Each plan helps provide a different level of coverage for Original Medicare's potential out-of-pocket costs.

But, if they sell any Medicare supplemental insurance plan, they must also offer Medigap Plan A and either Plan C or Plan F. State laws may require insurers to sell other plans, too.

Comparing Medicare Supplement Plans

Comparing Their Benefits

Compare all ten Medigap policies benefits and potential premiums to see what could fit your needs.

There are high deductible versions of Plan F and Plan G. In 2023, the annual deductible amount for these plans is $2,700. The Plan F and Plan G high-deductible premiums could range from $51 to $94, according to the U.S. Centers for Medicare & Medicaid Services. The price estimates were formulated for a 65-year-old nonsmoking woman looking for coverage in Florida.

Will Howery, MBA |

0:53

Why are there so many Medigap plans?

Get Free Help Pricing and Building Your Medicare Plan

Replay Video

3 Minute Quiz: Can You Retire Comfortably?

Take our free quiz & match with a financial advisor in 3 easy steps. Tailored to your goals. Near you or online.

Medigap Coverage in Massachusetts, Minnesota and Wisconsin

If you live in Massachusetts, Minnesota or Wisconsin, policies are different from other Medigap plans in the United States.

All three states require Medigap plans to offer the same basic benefits.

Basic Medigap Benefits in Massachusetts, Minnesota and Wisconsin

Medicare Part A coinsurance
Part B coinsurance (generally 20% of cost)
Part A hospice coinsurance or copayment
First three pints of blood needed each year

Wisconsin also requires coverage of 40 home health care visits in addition to those covered by Original Medicare. Massachusetts also includes an additional 365 days of hospitalization costs after Medicare coverage ends.

Beyond that, the offerings can vary from state to state.

Massachusetts offers three plans: Core Plan, Supplement 1 Plan and Supplement 1A Plan. Supplement 1 Plan covers the Medicare Part B medical insurance deductible, however the Supplement 1A does not.

Minnesota offers a Basic Plan and Extended Basic Plan. The Extended Basic Plan notably includes coverage for the Part A inpatient hospital deductible and the Medicare Part B deductible which the Basic Plan does not cover. Both provide 80% coverage for emergency care during foreign travel.

Wisconsin offers only a Basic Plan, but there are versions known as "50% and 25% Cost-Sharing Plans" similar to standardized Plans K and L. There is also a plan with a high deductible available. The deductible is $2,340 per year in 2022. 2023 numbers are not currently available.

Last Modified: April 11, 2023

Share This Page

5 Cited Research Articles
Who Am I Calling?
Calling this number connects you to one of our trusted partners.
If you're interested in help navigating your options, a representative will provide you with a free, no-obligation consultation.
Our partners are committed to excellent customer service. They can match you with a qualified professional for your unique objectives.
We/Our Partners do not offer every plan available in your area. Any information provided is limited to those plans offered in your area. Please contact Medicare.gov or 1-800-MEDICARE to get information on all of your options.
888-694-0290
Your web browser is no longer supported by Microsoft. Update your browser for more security, speed and compatibility.
If you need help pricing and building your medicare plan, call us at 844-572-0696