Medicare Eligibility Requirements
Full Medicare benefits begin at 65 if you meet specified eligibility requirements. You may qualify before 65, but only if you have certain medical conditions or disabilities. If you aren't eligible for premium-free parts of Medicare, there may still be other options to retain some coverage.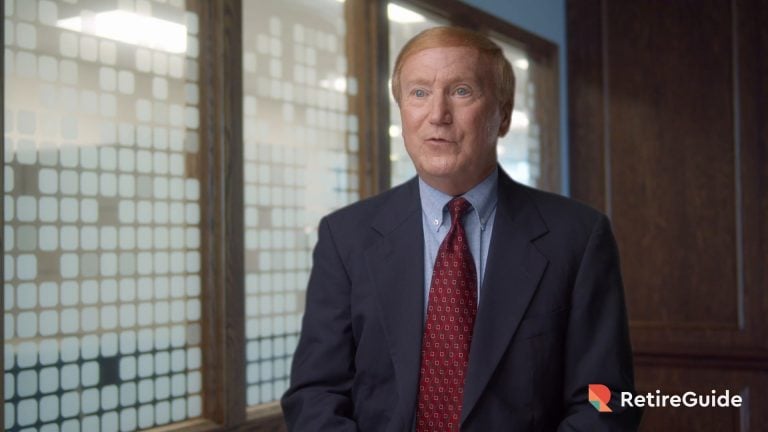 Written by

Lindsey Crossmier

Lindsey Crossmier

Financial Writer

Lindsey Crossmier is an accomplished writer with experience working for The Florida Review and Bookstar PR. As a financial writer, she covers Medicare, life insurance and dental insurance topics for RetireGuide. Research-based data drives her work.

Read More

Edited By

Lamia Chowdhury

Lamia Chowdhury

Financial Editor

Lamia Chowdhury is a financial content editor for RetireGuide and has over three years of marketing experience in the finance industry. She has written copy for both digital and print pieces ranging from blogs, radio scripts and search ads to billboards, brochures, mailers and more.

Read More

Reviewed By

Michael Jones

Michael Jones

Medicare Expert and Owner of Grand Anchor Insurance Solutions

Michael Jones is a licensed insurance agent who manages his own agency called Grand Anchor Insurance Solutions. In addition to being a Medicare expert, Michael specializes in other insurance products such as voluntary benefits for employees of businesses.

Read More

Published: February 22, 2023
Updated: April 18, 2023
7 min read time
This page features 5 Cited Research Articles

Key Takeaways

You are eligible for Medicare if you're a U.S. citizen over 65 years old who has worked for 10 years.
There are some exceptions, like certain disabilities, that can make you eligible for Medicare if you're younger than 65.
Those younger than 65 can be eligible for Medicare with less work credits if they meet certain requirements.
If you're not eligible for the premium-free Part A, there are other options to retain some Medicare coverage.

Who Is Eligible for Medicare?

If you're a U.S. citizen or a permanent legal resident who has lived in the U.S. for at least five years — you've met the chief requirement to be eligible for Medicare. However, this isn't the only requirement.

In addition, you must meet one of the following other requirements:

You or your spouse must have worked long enough to also be eligible for Social Security benefits or Railroad Retirement benefits. This usually means you have worked for at least 10 years. You must be eligible for these Social Security benefits even if you are not yet receiving them.
You or your spouse is either a government employee or retiree who did not pay into Social Security but did pay Medicare payroll taxes while working.

If you pay Medicare payroll taxes for 10 full years, which equals to 40 work credits, you won't have to pay premiums for Medicare Part A, which covers hospital care.

Unlike Part A, you don't need the work credits to qualify for Medicare Part B, which covers doctor visits or outpatient services, and Medicare Part D, which covers prescription drugs. Everyone pays premiums for both regardless of work history.

If you are still working at 65, you don't have to sign up for Medicare — but there are benefits to signing up while still employed. Similarly, if you have never worked, you can still get Medicare. However, it may be more expensive depending on your spouse's work history.

Your age also plays a role in your eligibility for Medicare. While most people apply for Medicare when they turn 65, there are other exceptions.

Don't Leave Your Health to Chance

Find a local Medicare plan that fits your needs by connecting with a licensed insurance agent.

When Are You Eligible for Medicare?

If you meet the Medicare eligibility and enrollment requirements listed above and are 65 years old — you are eligible for Medicare. Typically, people sign up for Medicare one to three months before or after their 65th birthday.

Standard Medicare Eligibility Rules

One to three months before or after your 65th birthday

You or your spouse need 40 credits as part of the qualification process. This is during your initial enrollment period.

66+

You are still eligible for Medicare, but you may face penalties for signing up late. Keep in mind that you will still need 40 credits and other qualifications.

If a disability qualifies you for Medicare before you turn 65, you still need a certain amount of work credits depending on your disability. The younger you are, the less credits you need in order to qualify.

For example, if you're 34 years old and you have Lou Gehrig's disease, then you only need 20 work credits instead of the usual 40 to qualify for Medicare.

Disability Eligibility Rules

Before age 24

You may be eligible if you have earned six credits during the three-year period ending when your disability started.

Ages 24 to 31

You'll likely qualify if you have credits for working half the time between the age of 21 and when your disability began. For example, if you develop a disability at age 27, you will need three years of work (12 credits) out of the past six years (between ages 21 and 27).

Ages 31 to 64

Typically, you must have at least 20 credits in the 10-year period immediately before your disability began.

Medicare Eligibility If You Are Under 65

If you're under 65 years old, you can still be eligible for Medicare if you have certain costly medical conditions or disabilities. Your eligibility status also depends on the amount of work credits you have, which is broken down in the chart above.

If you are under 65, you can qualify for full Medicare benefits if:

You have been receiving Social Security disability benefits for at least 24 months. These do not need to be consecutive months.
You have end-stage renal disease requiring dialysis or a kidney transplant. You only qualify if you or your spouse has paid Social Security taxes for a specified period, based on your age.
You have amyotrophic lateral sclerosis, also known as Lou Gehrig's disease. You qualify for Medicare immediately upon diagnosis.
You receive a disability pension from the Railroad Retirement Board and meet certain other criteria.

Who Is Not Eligible for Medicare?

If you're under 65 years old and you don't have any disabilities — you won't be eligible for Medicare.

In other scenarios, you can still sign up for Medicare, but you won't be eligible for free Part A premiums if you don't meet certain criteria.

For example, if you or your spouse haven't worked long enough in employment covered by Social Security or Medicare — you could be lacking enough work credits to be eligible for premium-free Part A coverage.

In 2023 the Part A premium is $506 . If you or your partner spent some time in the workforce, your premium could be reduced to $278.

Other Ways To Get Medicare Coverage

If you don't qualify for free Part A Medicare coverage, there are still other ways to get coverage by breaking up parts of Medicare and paying for premiums separately.

For example, if you don't want to pay for Part A premiums, you are allowed to sign up for Part B coverage without being signed up for Part A.

If you have Part B coverage, you can then enroll in Part D prescription drug coverage. You can have Medicare Part B and D coverage without Part A.

This way, you don't have to pay for the costly $506 Part A premium, while still having outpatient and prescription drug coverage.

In 2023, the Part B premium is $164.90 and the average Part D premium is $31.50.

While you can enroll in Part B without paying for Part A, you can't buy Part A without enrolling in Part B. This would also mean you can't enroll in a Medicare Advantage or Medigap plan, since you need to be enrolled in both Part A and B to qualify.

3 Minute Quiz: Can You Retire Comfortably?

Take our free quiz & match with a financial advisor in 3 easy steps. Tailored to your goals. Near you or online.

Medicare Eligibility FAQs

Last Modified: April 18, 2023

Share This Page

5 Cited Research Articles
Who Am I Calling?
Calling this number connects you to one of our trusted partners.
If you're interested in help navigating your options, a representative will provide you with a free, no-obligation consultation.
Our partners are committed to excellent customer service. They can match you with a qualified professional for your unique objectives.
We/Our Partners do not offer every plan available in your area. Any information provided is limited to those plans offered in your area. Please contact Medicare.gov or 1-800-MEDICARE to get information on all of your options.
888-694-0290
Your web browser is no longer supported by Microsoft. Update your browser for more security, speed and compatibility.
If you need help pricing and building your medicare plan, call us at 844-572-0696