Does Medicare Cover Pain Management?
Original Medicare and Medicare Part D prescription drug plans each play a role in helping you pay for pain management treatment. Original Medicare covers a wide variety of pain management treatments. Medicare Part D helps pay for opioid medications and pain management for complex health conditions.
On This Page
Pain Management Services Covered by Original Medicare
There are several methods to manage your pain safely and effectively. Original Medicare helps pay for a wide variety of these pain management treatments.
Medicare Part B typically pays 80 percent of the Medicare-approved costs for a variety of approved pain management therapies and treatments.
Pain Management Treatments Covered by Original Medicare
Alcohol Misuse Screenings and Counseling

Medicare pays for an annual alcohol misuse screening once a year if you don't meet the criteria for alcohol dependency. Your primary care doctor can determine misuse. Medicare also pays for up to four brief, face-to-face counseling sessions each year.

This is a set of integrated health services for people with certain behavioral health conditions, including depression and anxiety. Services include ongoing assessment of your condition, medication support and counseling which your health care provider recommends.

Depression Screenings

Medicare covers one depression screening every year so long as it is in a primary care setting — such as a doctor's office. The provider must be able to provide follow-up treatment or referrals to a specialist if necessary before Medicare will cover the screening.

Individual and Group Therapy

These are psychotherapy services where you receive individual sessions or as part of a group. These rely on applying clinical methods that assist you to modify behaviors, emotions, cognitions and other personal characteristics to treat your pain.

Manual Manipulation of the Spine

Medicare will only cover chiropractic services if done by a chiropractor or other qualified provider if deemed medically necessary by another health care provider to correct a subluxation — meaning one or more of the bones in your spine moves out of position. Medicare does not cover any tests or services your chiropractor orders.

Medication Management

This is a strategy for doctors and caregivers to work with you to create an accurate list of the medications and dosages you take. This can help head off overdosing, underdosing, missing medications or adverse reactions between the drugs you're taking.

Occupational Therapy

Occupational therapy helps you perform daily activities — such as bathing or dressing — to help you maintain capabilities that are in slow decline.

Physical Therapy

Physical therapy relies on massage, heat treatment and exercise instead of drugs or surgery to treat pain, injury, disease or deformity. Typically, you can choose your own therapist, but Medicare will only pay if the therapist accepts Medicare.
Because there are a wide variety of pain management options available under Medicare, you should talk with your doctor about all of your treatment options.
Pain Management Therapies Medicare Does Not Cover
Your doctor may recommend treatments that Medicare does not cover. Before accepting his or her recommendation, you should ask if they are covered by Medicare.
Common Pain Management Therapies Not Covered by Medicare
Cognitive behavioral therapy
Massage therapy
Also be aware that if your doctor or other health care provider recommends that you receive treatments more often than Medicare covers, you'll have to pay full cost for the additional services.
If you are enrolled in a Medicare Advantage plan, check with your plan's administrator to determine if it's covered.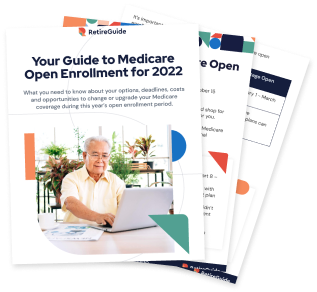 Prepare for Medicare Open Enrollment
Get help navigating and selecting the best Medicare coverage without any guesswork.
Pain Management Costs Medicare Part D Drug Plans Cover
Original Medicare does not cover most pain management medications outside of a hospital setting. But Medicare Part D prescription drug plans help pay for certain pain management drug coverage.
Pain Management Treatments Covered by Medicare Part D
Medication Therapy Management Programs

These are programs that help people with complex health needs — typically when you take different medications for different conditions. You and your doctor, a pharmacist and other health care providers will review your drugs and develop an action plan to best utilize your medications. They will identify potential side effects and interactions and also see if you can lower your drug costs.

Opioid Pain Medication

Prescription opioid pain medicine can sometimes be used to manage severe pain. But your Medicare Part D prescription drug plan may put restrictions on their use and availability under your coverage.
Your Medicare Advantage plan may also cover prescription drugs used in pain management.
The amount of your benefits and the drugs that your plan covers can vary from plan-to-plan. It's important to contact your Part D or Medicare Advantage plan administrator to find out exactly what is covered.
Prescription pain medications may be effective for short-term and certain other types of pain management. But Medicare warns that other types of medications and treatments may be safer and more effective.
Medicare Part D, Pain Management and the Opioid Crisis
Medicare Part D prescription drug plans may impose certain restrictions on their coverage of prescription opioids for pain management.
While the drugs — including Vicodin, OxyContin, morphine, codeine and fentanyl — may be effective at treating severe pain, many people have developed an addiction to the drugs.
Medicare reacted to the opioid epidemic of the 2010s by introducing additional opioid safety protocols for Medicare Part D plans. These included safety alerts at pharmacies for Part D enrollees who were filling their first opioid prescription and for those receiving high doses of the drugs.
Medicare Part D Coverage Rules for Prescription Opioid Benefits
May require prior authorization from your plan administrator before the prescription is covered.
Safety checks at the pharmacy.
Limits on how many doses you can have filled at a time.
Step therapy to safely "step" down and off the prescription.
The expanded rules seek to identify potential safety risks while not interfering with people who need access to prescription opioids due to a medical necessity, according to the U.S. Centers for Medicare & Medicaid Services.
Your Pain Management Costs on Medicare
Typically, you will pay 20 percent of the Medicare-approved cost for your pain management treatments. This includes visits to your doctor or other health care provider to diagnose and treat your condition.
You will also have to pay your Medicare Part B deductible — $233 in 2022.
You may have to pay an additional copayment or coinsurance cost if you receive your treatment and pain management treatment in a hospital or in a hospital outpatient setting — such as an outpatient department or clinic.
You pay nothing for yearly depression screenings so long as your doctor or other health care provider conducting the screening accepts Medicare.
Last Modified: November 17, 2021
Share This Page
7 Cited Research Articles