Medicare Reimbursement
Medicare reimbursement is the process that delivers payments to doctors and other health care providers for the services they provide to Medicare beneficiaries. People on Medicare usually don't file for reimbursement but may file a claim if the health care provider doesn't accept Medicare.
How Does Medicare Reimbursement Work?
If you are on Medicare, you usually don't have to submit a claim when you receive medical services from a doctor, hospital or other health care provider so long as they are participating providers.
Participating providers are those who accept Medicare and agree to Medicare's approved price for full payment of the health care services they provide. These prices are typically less than what private insurance pays.
Medicare sets fee schedules, or a complete list of fees Medicare uses to pay doctors or other health care providers.
Medical Services and Products Included in Fee Schedules
Ambulance services
Clinical laboratory services
Durable medical equipment (wheelchairs, walkers, home hospital beds, etc.)
Medical supplies
Physicians
Prosthetics
You would still be responsible for any deductible, coinsurance, copay or other cost-sharing expense required by your Medicare coverage or plan.
How to Get Reimbursed from Medicare
While most doctors simply bill Medicare directly, some other health care providers may require you to file for reimbursement from Medicare.
You may also have to seek Medicare reimbursement if you go to a nonparticipating provider. These are doctors or other health care providers who do not participate in Medicare.
You can still go to nonparticipating providers, but they may require you to pay for their services up front. They may also charge you up to 15 percent more than the Medicare approved price. You would be able to seek reimbursement from Medicare for the approved price, but you'd have to pay the rest of the cost yourself.
To get reimbursed in these cases, you'll need to submit a reimbursement form. You can find a copy of the Patient's Request for Medical Payment form to download, complete and mail in at the CMS website.
You'll also need to include an itemized bill from the health care provider.
The itemized bill with a Medicare reimbursement claim must include:
Date of the medical service
Description of all medical and surgical services and any supplies
Description of your injury or illness
Name and address of the health care provider
Place where the medical service was provided
The charge for each individual service
The health care provider's National Provider Identifier Number
The form, itemized bill and any other documentation should be mailed to your state claim center. The addresses are included on the claim form you downloaded from the CMS website.
In most cases, any reimbursement claim must be submitted within a year of the date of your medical service.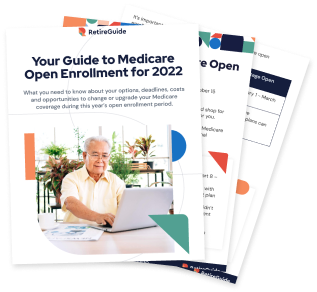 Prepare for Medicare Open Enrollment
Get help navigating and selecting the best Medicare coverage without any guesswork.
Medicare Opt-out Providers
In addition to participating and nonparticipating providers, there are also opt-out providers. These are health care providers who opt out of Medicare completely. They refuse to take Medicare reimbursement for any service or from anyone on Medicare.
If you receive services from an opt-out provider, you will have to pay the full cost yourself. Medicare will not reimburse you. You should check whether any health care provider you use has opted out of Medicare so you won't receive a surprise bill.
Did You Know?
You can check to see if a doctor or other health care provider is an opt-out provider at the Centers for Medicare & Medicaid Services
look-up tool
.
Source: U.S. Centers for Medicare & Medicaid Services
Reimbursement for Original Medicare
You won't likely see a bill for services covered by Original Medicare. Participating providers will simply bill Medicare directly.
Medicare Part A covers hospitalization, and Medicare Part B covers medical and doctor services. You'll still have to pay other out-of-pocket costs such as deductibles, coinsurance or copayments.
You should check to make sure the doctor or other health care provider is a participating provider before scheduling services.
Did You Know?
You can check to see if a doctor is a participating Medicare provider using the
Physician Compare Tool
at the Centers for Medicare & Medicaid Services website.
Source: U.S. Centers for Medicare & Medicaid Services
Medicare Advantage
You will never have to file a Medicare reimbursement claim if you have a Medicare Advantage plan. Medicare pays the private companies that manage Medicare Advantage plans to handle your claims for you.
Medicare Advantage plans provide your Medicare Part A and Part B coverage. But you should be aware that you may have to use a health care provider in your plan's network to have full coverage.
If you use a doctor, hospital or other provider outside the network, you may be on the hook for the full cost of your medical services except in the case of a medical emergency.
If you receive care from an out-of-network doctor or hospital, you may have to pay for the services up front. You can then file a reimbursement claim with your insurance company, not with Medicare. The process for an insurance reimbursement varies from company to company.
Part D Prescription Drug Plan Reimbursement
Medicare Part D Prescription Drug plans are administered by private insurance companies. Generally, these companies handle any reimbursement process so you don't have to worry about filing one.
However, your Part D insurer can set their own rules about which drugs are covered and which ones you'll have to pay for out-of-pocket.
If you think a drug should be covered, you can file an appeal beginning with your insurer. There are five successive levels of appeals. If one turns your request down, you may appeal to the next level.
Five Levels of Medicare Part D Drug Plan Appeals
Redetermination by your Part D plan sponsor (insurer).
Reconsideration by the Independent Review Entity.
Hearing by an administrative law judge or attorney adjudicator.
Review by the Medicare Appeals Council.
Review by a federal district court.
Before filing an appeal, you should talk with your doctor to see if there is an alternative prescription medication that would work for you and is covered by your Medicare Part D plan.
Last Modified: September 9, 2021
Share This Page
10 Cited Research Articles