Tricare For Life and Medicare
Tricare for Life is health care coverage for military members, retirees and their families who have Medicare Part A and Part B. It provides prescription drug coverage through the Tricare Pharmacy Program. You must be eligible for both Tricare and Medicare to qualify for Tricare for Life.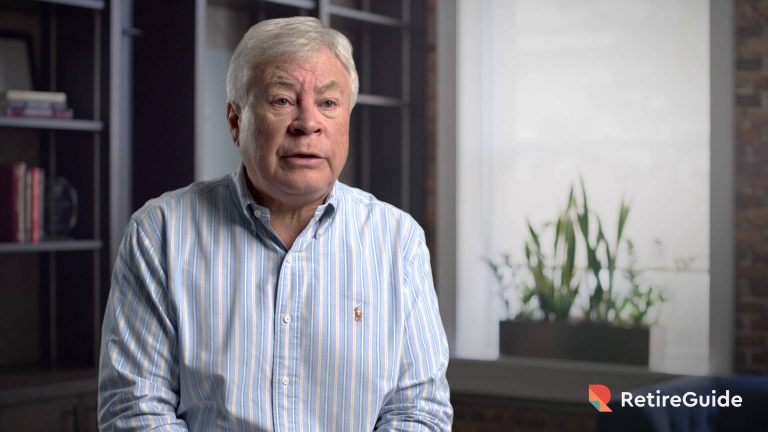 Written by

Terry Turner

Terry Turner

Senior Financial Writer and Financial Wellness Facilitator

Terry Turner has more than 30 years of journalism experience, including covering benefits, spending and congressional action on federal programs such as Social Security and Medicare. He is a Certified Financial Wellness Facilitator through the National Wellness Institute and the Foundation for Financial Wellness and a member of the Association for Financial Counseling & Planning Education (AFCPE®).

Read More

Edited By

Lee Williams

Lee Williams

Senior Financial Editor

Lee Williams is a professional writer, editor and content strategist with 10 years of professional experience working for global and nationally recognized brands. He has contributed to Forbes, The Huffington Post, SUCCESS Magazine, AskMen.com, Electric Literature and The Wall Street Journal. His career also includes ghostwriting for Fortune 500 CEOs and published authors.

Read More

Reviewed By

Jerrad Prouty

Jerrad Prouty

Licensed Agent at Insuractive

Jerrad Prouty is a licensed agent at Insuractive with a specialization in selling Medicare insurance. He is licensed to sell insurance in more than 15 states.

Read More

Published: October 19, 2020
Updated: November 22, 2022
4 min read time
This page features 8 Cited Research Articles

What Is Tricare for Life?

Tricare is the health care program for members of the U.S. uniformed services, retirees, and their families. It provides comprehensive coverage including health, prescription and dental plans.

Tricare for Life (TFL) is extended health insurance from Tricare designed to work with Medicare. It is an option for people who already have Tricare — or are eligible for it — and who have Medicare Part A and Part B.

There are no restrictions on your age or where you live. Tricare for Life is available worldwide to those who meet Tricare and Medicare eligibility requirements.

Tricare for Life Enrollment

There are no enrollment forms or fees for Tricare for Life. If the

Defense Enrollment Eligibility Reporting System

(DEERS) shows that you are eligible for Tricare, are entitled to Medicare Part A and that you have Medicare Part B, you are automatically covered under Tricare for Life. You should keep your DEERS info up to date and you must pay Medicare Part B premiums.

When you receive health care in the United States and its territories, Medicare pays first and Tricare for Life will pay the remaining costs. But if you seek health care outside the U.S. and its territories, TFL is the primary payer — meaning it pays first.

Medicare generally does not pay for medical care you receive outside the U.S. and its territories.

How Does Tricare for Life Work with Medicare

Tricare for Life is intended to reduce your out-of-pocket health care costs, including prescription drug expenses and some copayments and deductibles for Medicare. It also helps pay if you need health care while traveling overseas.

With both Medicare and TFL, you can seek care at any Medicare participating provider. You can seek care through a non-participating provider as well, but Medicare will only cover the Medicare approved cost. You can also seek care at any military hospital, but on a space-available basis only.

What You Pay with Both Medicare and Tricare for Life

There are no enrollment fees for either program. But you have to pay the monthly Medicare Part B premium — $164.90 in 2023 — to participate in both Medicare and Tricare for Life.

You may also have to pay some out-of-pocket costs in certain situations.

Your Out-of-Pocket Costs with Medicare and TFL

| Health Care Services | Your Share of Costs |
| --- | --- |
| Medical services covered by Medicare but not Tricare | Medicare deductibles, copayments or coinsurance |
| Medical services covered by Tricare but not Medicare | Tricare deductibles, copayments or coinsurance |
| Medical procedures not covered by either Tricare or Medicare | Entire cost |
| Health care services covered by both Medicare and Tricare | You have no out-of-pocket expenses |

Have you selected your 2023 Medicare plan?

Maximize your Medicare savings with a plan from GoHealth. Annual Enrollment is open until December 7th.

Prescription Drug Coverage with Medicare and Tricare for Life

Medicare requires you to have prescription drug coverage. Tricare for Life provides the required creditable drug coverage so you don't have to buy a Medicare Part D prescription drug plan.

But you are free to buy a Part D plan if you want. There are some advantages to having both.

TFL has its own drug formulary — a list of drugs it covers which may change from year to year. It may not cover some drugs that a Medicare Part D plan would.

Are Your Drugs Covered?

Source: Tricare

Tricare for Life only covers prescriptions written by doctors or other health care providers at Veterans' Administration (VA) hospitals or other approved facilities.

TFL also requires you to use military pharmacies, its mail-order pharmacy or retail pharmacies in its network. If you use non-network pharmacies, you have to pay full price for drugs up front and then seek reimbursement from Tricare.

A Medicare Part D drug plan may give you more options to receive prescriptions from private sector doctors and pick up prescriptions at local retail pharmacies.

Tricare for Life and Medicare Advantage Plans

Tricare for Life is designed to work with Original Medicare — Medicare Part A and Part B. You can also use it with Medicare Advantage plans, but there are certain things to consider first.

Medicare Advantage plans are sold by private insurers that contract with Medicare. They are required to cover everything that Original Medicare covers. But they may offer additional benefits such as vision, hearing, prescription drug and dental coverage.

Medicare Advantage plans have their own network of health care providers to keep their costs and yours lower. If you choose to use health care providers outside your plan's network, you may have to pay more out-of-pocket costs.

This may limit your health care options compared to TFL and Original Medicare.

Plans may also include prescription drug coverage, which you already have under Tricare for Life. If you don't want to pay for the dual coverage, you can shop for a Medicare Advantage plan without prescription coverage.

You should check your Tricare for Life Handbook and talk with the Medicare Advantage plan's administrator before deciding on a Medicare Advantage plan.

Last Modified: November 22, 2022

Share This Page

8 Cited Research Articles
Who Am I Calling?
Calling this number connects you to one of our trusted partners.
If you're interested in help navigating your options, a representative will provide you with a free, no-obligation consultation.
Our partners are committed to excellent customer service. They can match you with a qualified professional for your unique objectives.
We/Our Partners do not offer every plan available in your area. Any information provided is limited to those plans offered in your area. Please contact Medicare.gov or 1-800-MEDICARE to get information on all of your options.
888-694-0290
Your web browser is no longer supported by Microsoft. Update your browser for more security, speed and compatibility.
If you need help pricing and building your medicare plan, call us at 844-572-0696