Medicare Costs: Why You May Pay More for Health Care
Several factors, including age, income and health status, impact how much a Medicare beneficiary pays for health care. As federal health care expenditures rise, Medicare beneficiaries will likely see out-of-pocket costs increase in 2023 and beyond.

Written by

Rachel Christian

Rachel Christian

Financial Writer and Certified Educator in Personal Finance

Rachel Christian is a writer and researcher for RetireGuide. She covers annuities, Medicare, life insurance and other important retirement topics. Rachel is a member of the Association for Financial Counseling & Planning Education.

Read More

Edited By

Lee Williams

Lee Williams

Senior Financial Editor

Lee Williams is a professional writer, editor and content strategist with 10 years of professional experience working for global and nationally recognized brands. He has contributed to Forbes, The Huffington Post, SUCCESS Magazine, AskMen.com, Electric Literature and The Wall Street Journal. His career also includes ghostwriting for Fortune 500 CEOs and published authors.

Read More

Published: May 27, 2021
Updated: January 17, 2023
This page features 27 Cited Research Articles

Featured Experts

Mary Johnson, Medicare Policy Analyst with The Senior Citizens League

Shannon Hohl, Program Supervisor at the Idaho Senior Health Insurance Benefit Advisors (SHIBA)

Caitlin Donovan, Health Care Policy Expert with the Patient Advocate Foundation

Christine Mahoney, Public Affairs Specialist with the U.S. Centers for Medicare & Medicaid Services

Tricia Neuman, Senior Vice President of the Kaiser Family Foundation

Read their full bios below the article.
Aline Luenebrink paid $300 each month in 2020 for her prescription drugs with Medicare.
It was a huge expense for the retiree, who receives less than $10,000 a year in Social Security benefits.
"With just my Social Security, there's no way I can afford those prices," the 68-year-old told RetireGuide.
Luenebrink isn't alone.
While Medicare provides vital health care coverage to more than 62 million adults ages 65 and older as well as some younger people with disabilities, Original Medicare's benefit design includes high cost-sharing and no limit on out-of-pocket costs.

Many Medicare beneficiaries must pay monthly premiums, meet deductibles and shoulder copays for things such as prescription drugs and outpatient care.
Some pay substantial amounts out of pocket for devices and services Medicare doesn't cover, such as long-term care.
On average, people with Original Medicare spent $5,801 on insurance premiums and medical services, according to an AARP analysis of 2017 data.
That's a nearly 85 percent increase from the group's analysis of 2007 data a decade prior.
As the federal government grapples to cover escalating health care costs, new policy changes may result in higher expenses for beneficiaries.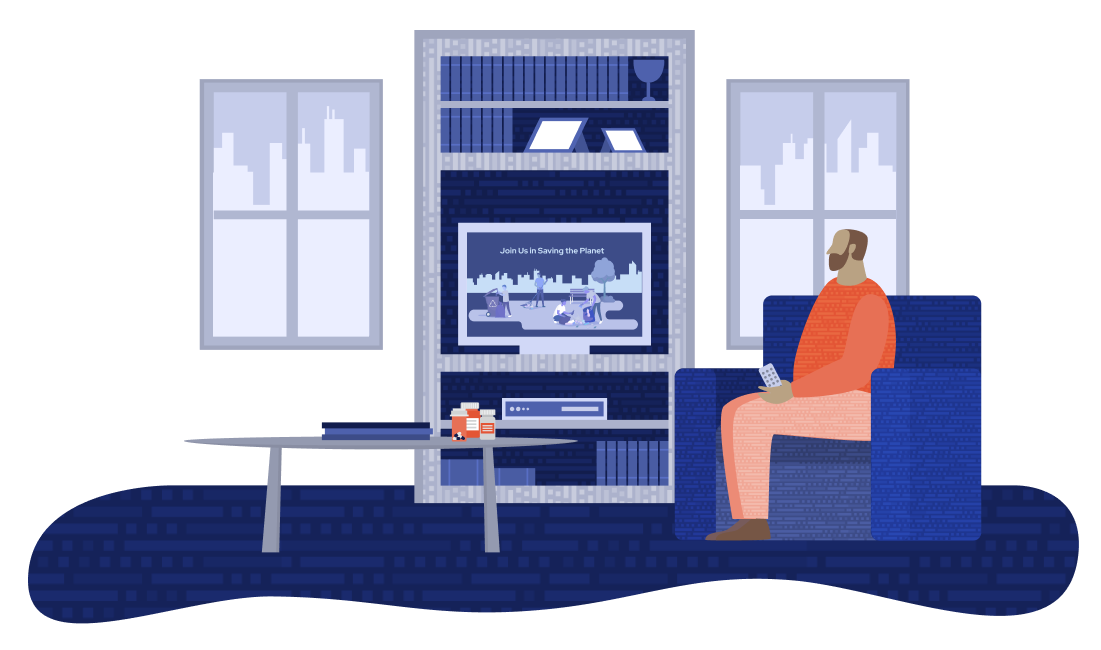 Breaking Down Medicare Out-of-Pocket Costs
The AARP analysis of out-of-pocket costs draws data from the 2017 Medicare Current Beneficiary Survey (MCBS), an annual nationally representative survey of Medicare enrollees conducted by the U.S. Centers for Medicare & Medicaid Services (CMS).
The report shows that nearly half — 47 percent — of Original Medicare beneficiary out-of-pocket costs in 2017 went to Medicare or supplemental insurance premiums. (The AARP analysis excludes beneficiaries enrolled in private Medicare Advantage plans.)
The analysis also found that beneficiaries spent an average of $709 on prescription drugs each year along with $776 on office visits and doctor services.
The rest went to cost-sharing payments or services not covered by Original Medicare, such as dental work and long-term care.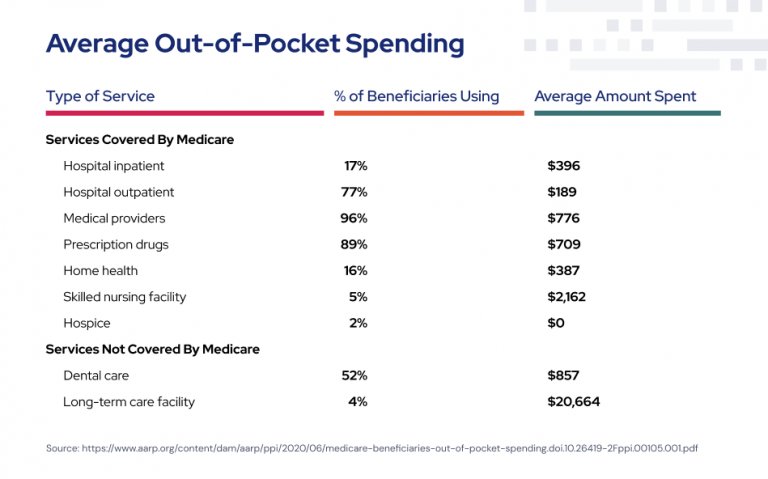 While only 5 percent of Original Medicare beneficiaries stayed at a skilled nursing facility, those who did spent an average of $2,162 out-of-pocket in 2017.
Long-term care — which includes extended stays at nursing homes and assisted living facilities — isn't covered by Medicare. Four percent of Original Medicare beneficiaries stayed at such facilities in 2017, where they spent an average of $20,664 out-of-pocket, according to the AARP report.
Premiums and Deductibles
Exactly how much a Medicare beneficiary pays depends on their specific coverage.
Original Medicare consists of Part A hospital insurance and Part B outpatient care. Each comes with its own costs.
Most people don't owe a premium for Part A because they already paid for it through payroll taxes while working. But many beneficiaries owe a monthly premium of $148.50 for Part B — or $1,782 a year — in 2021.
Beneficiaries are also responsible for the $203 Part B annual deductible in 2021 and 20 percent of all doctor services and office visits.
Did You Know?
After your deductible is met, Medicare pays 80 percent of the approved cost for most doctor services, outpatient therapy and durable medical equipment.
Standalone Part D prescription drug plans administered by private companies often come with their own deductibles and monthly premiums for those who don't qualify for low-income subsidies.
And enrollees can owe a $1,484 Part A deductible each time they're admitted to the hospital in 2021.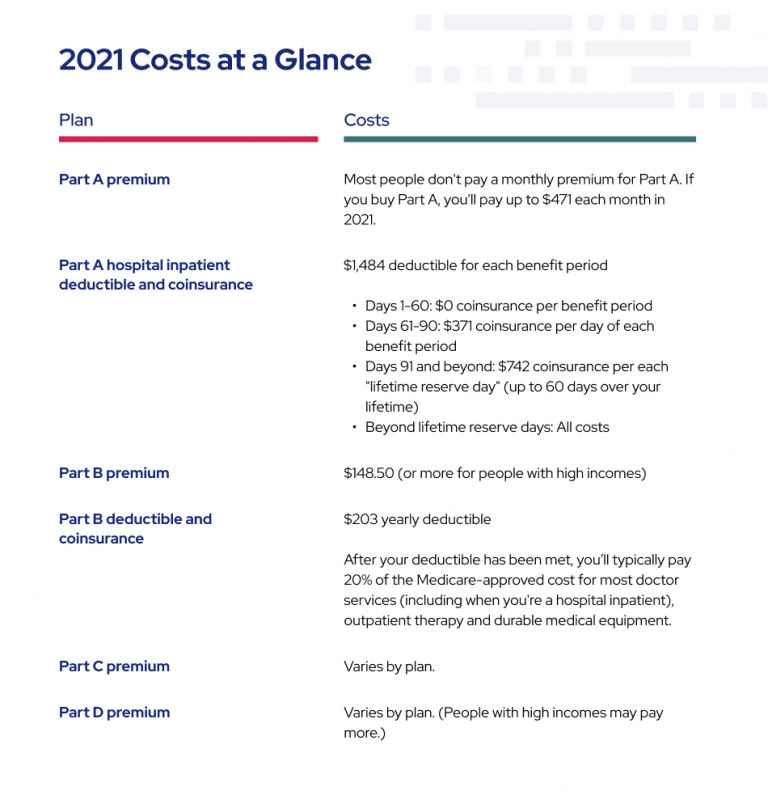 The Impact of Supplemental Insurance
Supplemental insurance, such as a Medigap policy or an employer-sponsored plan, can help offset some of these costs.
"Medicare comes with unusually high levels of out-of-pocket spending that can run into the tens of thousands of dollars a year without supplemental insurance," said Mary Johnson, a Medicare policy analyst for The Senior Citizens League, one of the nation's largest nonpartisan advocacy groups for older Americans. "Supplements can make a big difference in the health and quality of life people enjoy in retirement."
But while private Medigap policies limit some expenses and provide protection against catastrophic costs, Medigap premiums can be costly, ranging from $150 to about $200 a month.

The poorest Medicare beneficiaries can qualify for both Medicare and Medicaid, a designation known as dual eligible. Most health care costs are covered for these beneficiaries, but Medicaid income limits and eligibility requirements vary by state. In 2018, about 13 percent of Medicare enrollees were fully eligible for both programs.
Another 5.9 percent received some premium and cost-sharing assistance through Medicare Savings Programs, according to RetireGuide's analysis of MCBS data from 2018, the most recent year available. These programs are designed for beneficiaries with incomes that exceed Medicaid limits but who still struggle to pay their health care bills.
"But beneficiaries on the borderline who do not qualify for these programs face the risk of running out of savings due to high health care costs," Johnson said. "I have seen retirees over 70 years old return to work just to afford surgery."
Tip
You can use the
Out-of-Pocket Cost Calculator
on Medicare's website to estimate what Original Medicare or Medicare Advantage will cost you, based on where you live and the type of plan.
Over a third of all Medicare beneficiaries choose to receive their Part A and Part B benefits through a Medicare Advantage plan, which is a plan administered by a private insurance company that contracts with the federal government.
In 2020, 90 percent of Medicare Advantage plans included prescription drug coverage, and many include extra benefits — such as dental, hearing and vision — that Original Medicare doesn't fully cover.
And unlike Original Medicare, Medicare Advantage plans are required by law to have limits on out-of-pocket costs.
About 40 percent of Medicare Advantage beneficiaries pay a premium for their plan on top of their Part B premium. This additional cost averages $63 a month, according to an analysis from the Kaiser Family Foundation.
Don't Leave Your Health to Chance
Find a local Medicare plan that fits your needs by connecting with a licensed insurance agent.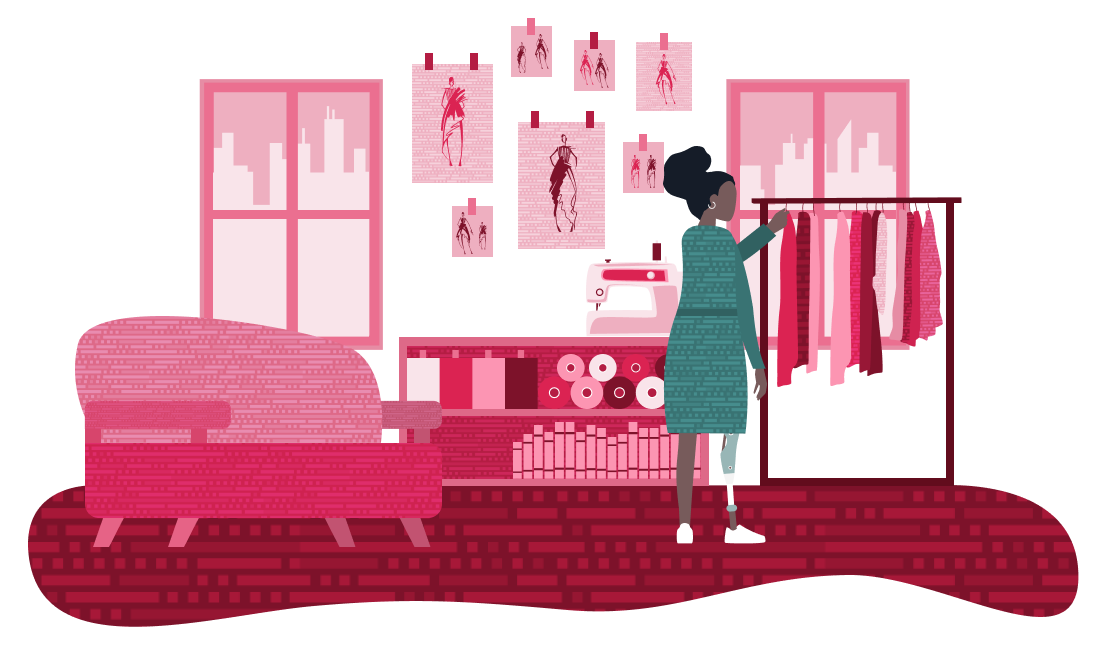 Medicare Out-of-Pocket Costs in Relation to Income
Medicare recipients often live on fixed incomes, underscoring the financial burden felt by many beneficiaries.
Half of all enrollees had incomes below $26,200 in 2016, and the average monthly Social Security retirement benefit in 2020 was $1,514, or $18,168 a year. Social Security benefits for the disabled were even less, at $15,108 a year on average.
Such limited resources can make even modest out-of-pocket costs difficult to manage.
One in 10 beneficiaries spent over half their income on health care in 2017, according to the AARP report.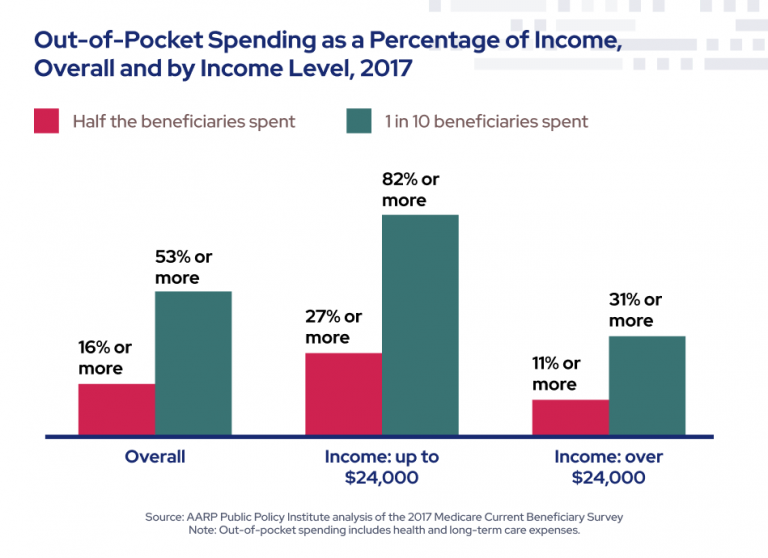 Half of people with incomes less than $24,120 spent 27 percent or more of their income on Medicare insurance and health care services.
In contrast, people with incomes above $24,120 spent 11 percent or more of their income.
Beneficiary Spotlight: Aline's Story
Aline Luenebrink, like many Medicare beneficiaries, has several chronic conditions, including high blood pressure and high cholesterol.
The Indiana resident receives her health care benefits through Original Medicare. She has a supplement policy that picks up many expenses, including her copays at the doctor's office.
She also has a workers' compensation settlement that sets aside money for health care costs related to a workplace spinal injury.
But neither her Medicare supplement nor her workers' comp set-aside covers her Part D out-of-pocket drug costs.
"Because they take my Medicare premiums out of my Social Security check, it doesn't leave much money to pay my bills, let alone prescriptions," said Luenebrink, who noted that the workers' comp money has made it difficult to qualify for Medicaid.

After struggling for months to afford her medication, Luenebrink's doctor told her about a closed-door pharmacy located within a nearby hospital. Closed-door pharmacies aren't typically open to the public and can often provide medications at a lower rate than retail pharmacies.
It was cheaper for Luenebrink to get her drugs from the closed-door pharmacy without health insurance than to use her Medicare Part D plan somewhere else.
"Now thankfully I only pay about $60 a month for my medications, "Luenebrink said. "But it took a while to figure this out. It's ridiculous my medications cost so much with Medicare. They don't make it easy to understand why you're paying so much or how to get it cheaper."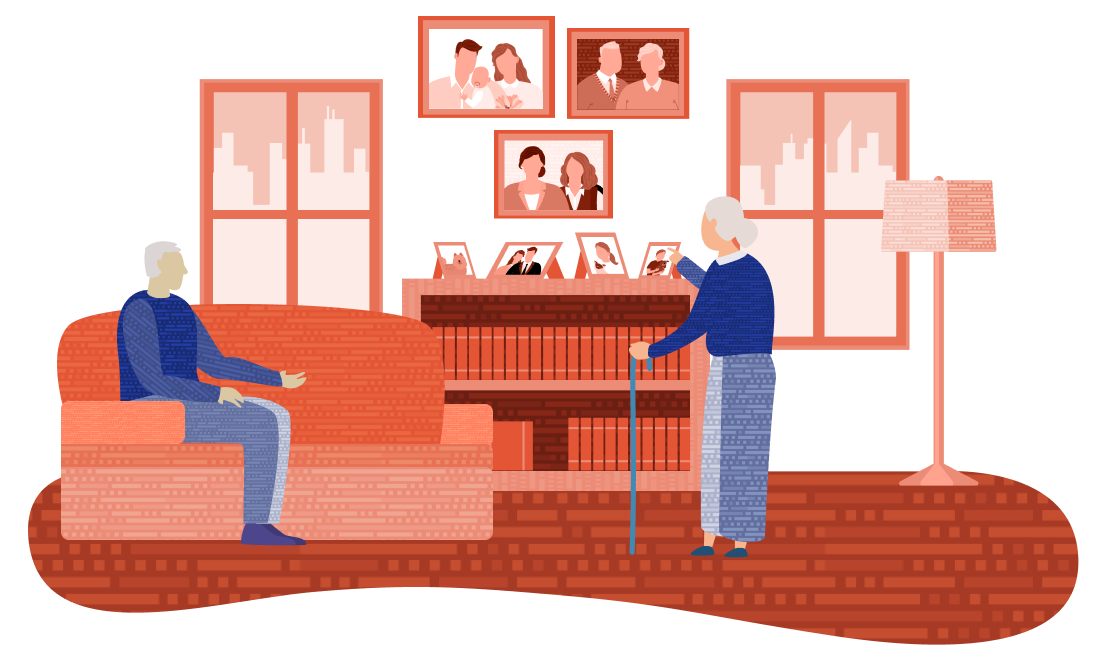 Medicare Costs Increase with Age
Aging is expensive. Medicare's oldest beneficiaries — those ages 85 and older — often bear the brunt of out-of-pocket costs, due in part to expensive surgeries and long-term care costs.
People ages 85 and older spent $10,307 on average in 2016 — more than twice as much as beneficiaries between the ages of 65 and 74, according to a Kaiser Family Foundation analysis of 2016 MCBS data.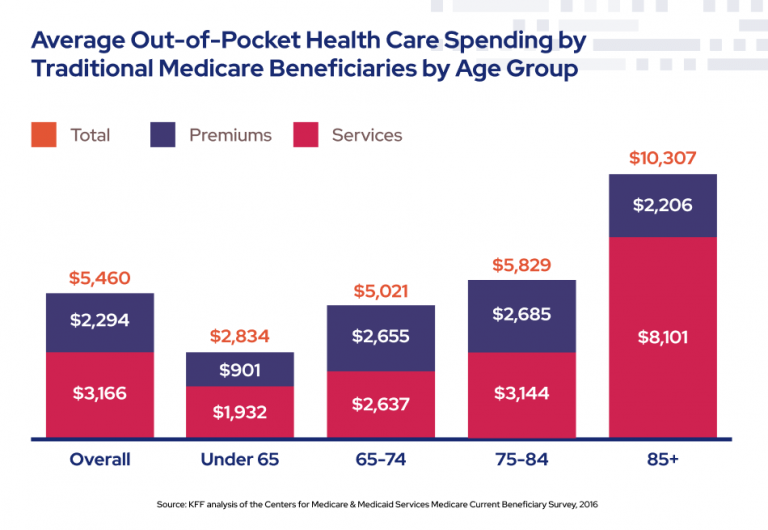 Elderly Medicare patients also allocated more income to these out-of-pocket costs than their younger counterparts.
Health care for the elderly is costly for the federal government, too.
Only 5 percent of Medicare beneficiaries die each year, but one-quarter of Medicare program spending occurs in the last year of life, according to a 2018 research paper published in the journal Science.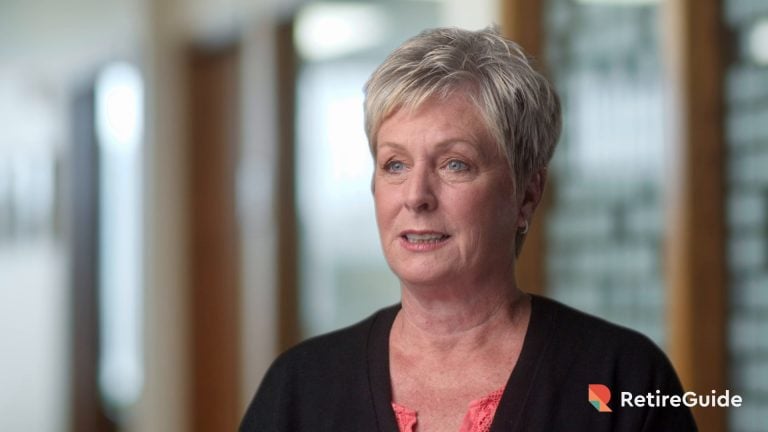 People with Multiple Chronic Conditions Face Higher Out-of-Pocket Costs
Medicare beneficiaries with one or more chronic conditions often face substantially higher out-of-pocket costs for prescription drugs, physician services and outpatient hospital care than the average beneficiary.
Almost a third — 32.5 percent — of the Medicare population reported having four to five chronic conditions in 2018.
According to an AARP analysis of 2017 MCBS data, beneficiaries in self-reported fair or poor health paid an average of $2,755 out of pocket for services — about 45 percent more than people in self-reported excellent or very good health.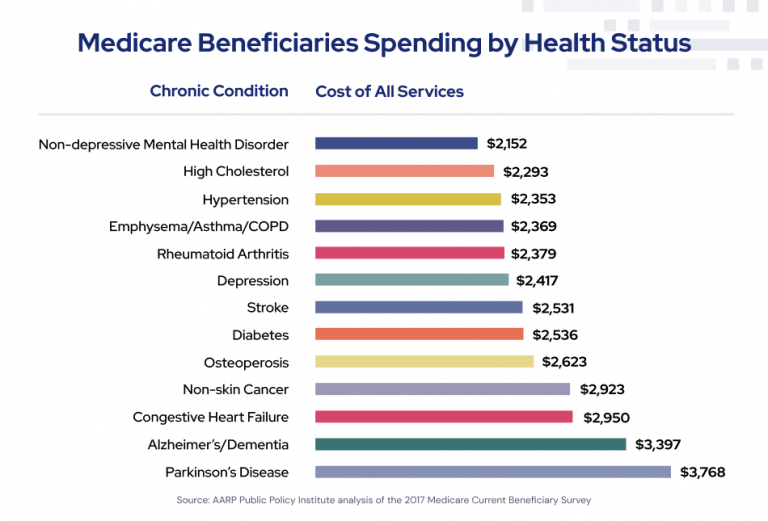 Original Medicare beneficiaries with Parkinson's disease spent more out-of-pocket annually — $3,768, on average — than enrollees with any other type of illness, according to the AARP report.
Cancer was the second costliest condition in 2017, with average spending of $3,397, followed by congestive heart failure at $2,950.
Medicare Beneficiaries Who Delay or Neglect Care Due to Cost
More than 1 in 10 Medicare beneficiaries — 11 percent — reported delaying care due to cost in 2018, according to MCBS data analyzed by RetireGuide.
Not surprisingly, beneficiaries with lower incomes are more likely to forgo care due to cost.
According to a Kaiser Family Foundation analysis of 2017 MCBS data, 26 percent of Medicare recipients with incomes under $20,000 had difficulty getting care or paying medical bills due to cost.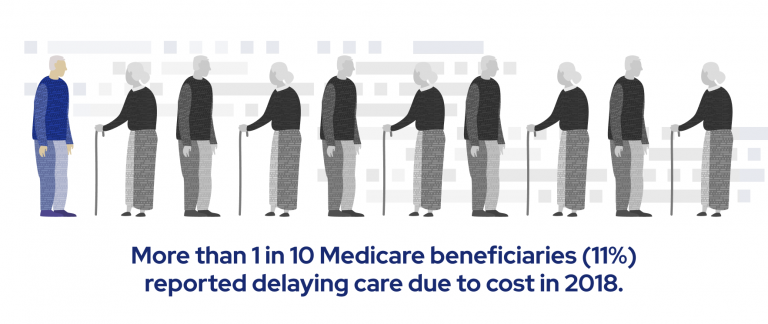 In contrast, just 7 percent of beneficiaries with incomes of $40,000 or higher delayed care due to cost.
The pattern held true for people enrolled in both Original Medicare and Medicare Advantage.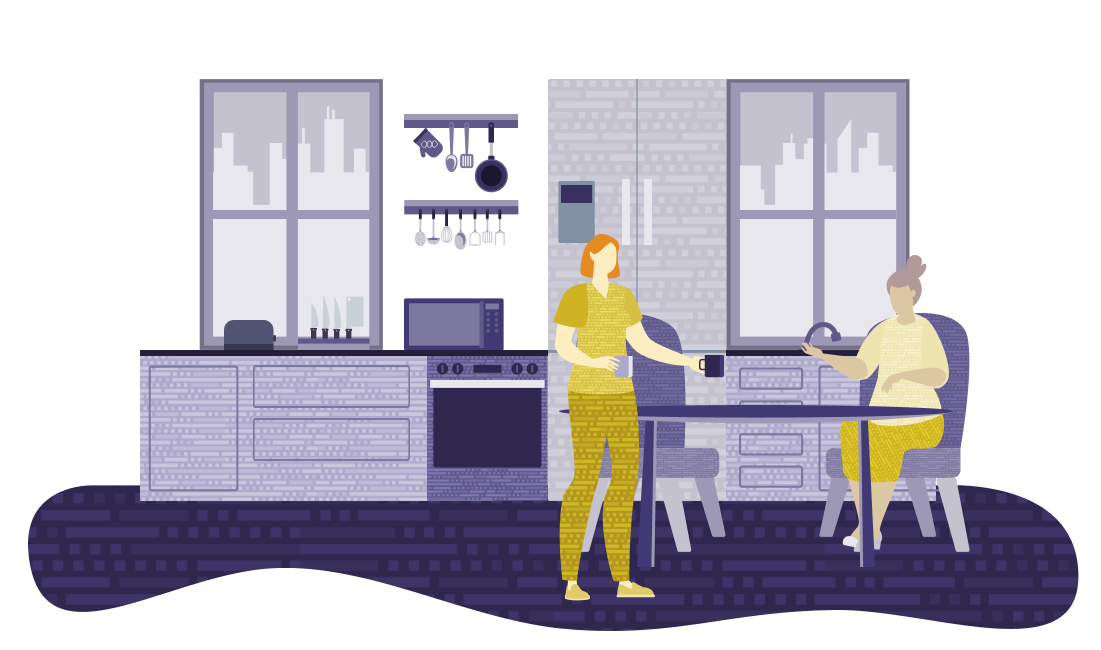 Ways to Reduce Out-of-Pocket Medicare Costs
While some costs are unavoidable, certain proactive steps can help Medicare beneficiaries reduce their out-of-pocket expenses.
Experts recommend reviewing your plans and coverage each year to find ways to save money.
"It's important to consider ways to protect yourself from unexpected medical costs," Shannon Hohl, program supervisor at the Idaho Senior Health Insurance Benefit Advisors, told RetireGuide. "Reviewing your options is one way to make sure you have coverage that works for your health and your budget."
Each state has a free network of trained volunteers who can help beneficiaries and caregivers navigate Medicare, Medicare Advantage, Medigap and Medicaid benefits.
They're called State Health Insurance Assistance Programs, or SHIPs, although some states use different abbreviations, such as SHIIP, SHINE, HICAP and SHIBA.
Hohl recommends that people who are concerned about Medicare costs call their local toll-free SHIP number.
"Medicare benefits and premiums change annually so it's important for beneficiaries to review their coverage each year," she said. "It's the best way to ensure you have the coverage that works for you."
How to Spot Billing Errors and Reduce Your Medicare Costs
Medical billing errors can cause high out-of-pocket sticker shock for people on Medicare.
Caitlin Donovan is a health care policy expert at the nonprofit Patient Advocate Foundation. She told RetireGuide that billing mistakes are extremely common. Her organization estimates that at least half of all patient medical bills contain errors.
"And we've never seen an error work in a patient's favor," Donovan added.
Donovan personally experienced the cost of incorrect billing when she was pregnant with her third child.
After examining each medical bill and disputing errors, she discovered mistakes in half her bills — and those discrepancies totaled about $650.
Here are some expert tips and advice to handle medical billing issues and save money on Medicare.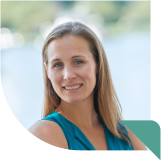 Caitlin Donovan
Health Policy Expert
Caitlin Donovan is a nationally recognized health care policy expert and senior director of public relations with the Patient Advocate Foundation.
Some Medicare costs are unavoidable without supplemental insurance.
A lot of people don't realize that Original Medicare doesn't have an out-of-pocket max. There can also be multiple benefit periods in a year, along with multiple deductible resets if you're admitted to the hospital multiple times in a year. This can be quite shocking to a lot of people.

There's also the 20 percent cost sharing charge, which can really add up.

That's why it's important when you first sign up for Medicare to strongly consider getting a Medigap supplement policy.

If your window for that has passed, or the cost of a supplement policy is too high, keep exploring your options. A Medicare Advantage plan may be a better choice than sticking to Original Medicare without any kind of supplemental insurance.
After you get a bill, check your Explanation of Benefits (EOB).
You shouldn't pay any [Medicare Advantage or Part D] bill until you receive your Explanation of Benefits. That's the thick packet you receive in the mail that says "this is not a bill."

The Explanation of Benefits is always very specific to the bill you received after each treatment or medication.

(Original Medicare beneficiaries, in contrast, receive what's known as a Medicare Summary Notice. These are mailed out four times a year.)

One of the most common billing mistakes we see are providers billing patients directly instead of submitting through insurance. This can happen for a few reasons. For example, a provider may have a claim denied by Medicare and instead of fixing it, they just bill the patient directly, either as a mistake or intentionally.

Waiting for your EOB is a good way to make sure Medicare has received a claim from your provider and the provider has paid their share.

You can compare your bill and EOB to see what you owe, and make sure it's the correct amount. If they're different, there's probably been a mistake somewhere. In that case, call your provider or insurer, depending on the mistake.

Most private insurers allow you to log in and see a copy of all your EOBs in one place.
Keep good records.
Being organized and keeping good records can be so helpful. If you need to file an appeal, getting documentation together can be difficult if you aren't organized.

Keep copies of EOBs and billing statements. You should also keep documents that may come from a doctor, especially if you go through prior authorization. And hold onto anything to do with your Part D plan.

We always recommend patients keep a file with these documents for about a year, just in case.
If a claim is denied, contact Medicare first.
A good example of when to talk to Medicare first is asking why something was denied.

Oftentimes, you don't need to go through the appeals process because the issue may be as simple as incorrect coding by the provider who needs to re-submit the claim. A claim can even get denied because the address the provider submitted is different from what Medicare has on file.

Once you find out from Medicare why a claim was denied, you still usually need to go back to the provider and play a game of telephone. But it's ultimately worth it. We see so many mistakes and billing errors every day, and these mistakes add up.
Re-evaluate your Medicare coverage each year.
Take a look at what you're paying now and your average yearly out-of-pocket costs. Prescriptions are usually a big cost for people on Medicare.

Your pharmacist can be really helpful in determining ways to reduce your prescription costs. They usually have a list of all your medications, assuming you get them filled with the same company.

Your pharmacist can let you know about discounts, or if cheaper generics are available.

You should also ask your doctor if you still need all the medications you're prescribed. You may not need certain drugs anymore and eliminating those can save you money.
Be patient and continue monitoring your bills.
Last year, it took our experts about 17 phone calls to resolve each case. We get more complex cases than just an incorrect address, but that gives you an idea of how time consuming this can be.

As you get older and your conditions become more complex, mistakes can add up quickly. It's really important to stay on top of it because unfortunately, your physical and fiscal health are intimately connected.

Making sure you're not overpaying for your health while getting your insurance to pay what it's supposed to is really vital.