Mutual of Omaha Annuities: Finding the Right Retirement Income Plan
Mutual of Omaha is a Fortune 500 company with more than a century of experience offering banking, insurance and financial products to individuals and businesses. It enjoys high credit scores and financial ratings and offers various income and deferred annuities to help people achieve a comfortable financial future and retirement.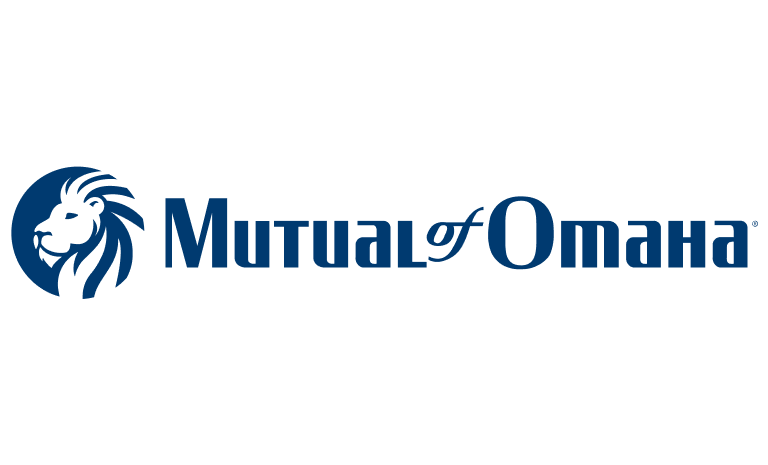 Written by

Christian Simmons

Christian Simmons

Financial Writer

Christian Simmons is a writer for RetireGuide and a member of the Association for Financial Counseling & Planning Education (AFCPE®). He covers Medicare and important retirement topics. Christian is a former winner of a Florida Society of News Editors journalism contest and has written professionally since 2016.

Read More

Edited By

Savannah Hanson

Savannah Hanson

Senior Financial Editor

Savannah Hanson is a professional writer and content editor with over 16 years of professional experience across multiple industries. She has ghostwritten for entrepreneurs and industry leaders and been published in mediums such as The Huffington Post, Southern Living and Interior Appeal Magazine.

Read More

Financially Reviewed By

Ebony J. Howard, CPA

Ebony J. Howard, CPA

Credentialed Tax Expert at Intuit

Ebony J. Howard is a certified public accountant and freelance consultant with a background in accounting, personal finance, and income tax planning and preparation.  She specializes in analyzing financial information in the health care, banking and real estate sectors.

Read More

Published: March 21, 2023
Updated: May 3, 2023
6 min read time
This page features 10 Cited Research Articles

Key Takeaways

Mutual of Omaha is a century-old Fortune 500 company with ratings of "A+" by S&P Global Ratings, "A+" by AM Best and "A1" by Moody's.
Mutual of Omaha offers income annuities and deferred annuities.
The provider charges no administrative fees on its annuities, although withdrawal/surrender charges might apply.

Mutual of Omaha History

Founded in 1909 and chartered as Mutual Benefit Health & Accident Association, Mutual of Omaha began issuing health and accident insurance to Nebraskan workers in 1910. The company grew and branched out, gaining licenses in 48 states and two territories by 1939.

In 1950, the company began pursuing its mission of pioneering the insurance industry under the Mutual of Omaha name. In 2014, it became the first insurance business to provide an online application for Medicare Supplement policies.

Mutual of Omaha grew by acquiring subsidiaries, expanding its reach and product lines to generate long-term financial security for its customers. Today, it offers a range of income and deferred annuities, among other financial services. United of Omaha Life Insurance underwrites its policies.

Mutual of Omaha companies have an "A+" rating from the Better Business Bureau.

Mutual of Omaha Company Reputation and Financial Stability

Mutual of Omaha has more than 14.6 million members and serves more than 5.3 million individual customers and more than 48,000 employer groups across all 50 states.

In 2021, it paid nearly $6.4 billion in benefits from nearly 6.3 million policies in force. The company has solid financial ratings from leading rating agencies and maintains a statutory surplus of $4 billion.

Besides its strong balance sheet and leverage profile, the company emphasizes community service and charitable giving through the Mutual of Omaha Foundation. In 2022, the foundation granted more than 6.2 million to more than 120 organizations through multiple channels all geared toward giving back to the community.

As of March 2023, Mutual of Omaha has earned strong ratings from three major rating services: AM Best, Moody's and S&P Global.

| Rating Agency | Financial Strength Rating |
| --- | --- |
| AM Best | A+ |
| Moody's | A1 |
| S&P Global | A+ |

Source: AM Best, Moody's, S&P Global

Annuity Companies and Providers

Annuity Products from Mutual of Omaha

Mutual of Omaha offers two varieties of annuity products — income and deferred annuities. United of Omaha Life Insurance underwrites these annuities.

Income Annuities

Income annuities can help address one of people's most common concerns — outliving your savings. They provide a consistent stream of income for people nearing retirement age or who are already retired. Income annuities can supplement income for a specific period or throughout your lifetime.

Income Annuities Offered by Mutual of Omaha

Ultra-Income
Income Access
Differed Income Protector
Income Annuity with Premium Return

Deferred Annuities

Deferred annuities offer a fixed rate of return and tax-deferred growth, which helps accumulate assets for retirement. One feature of deferred annuities is that your investment will never decline in value. You can also choose from a variety of income payout options.

Deferred Annuities Offered by Mutual of Omaha

Bonus Flexible Annuity
Ultra-Secure Plus
Ultra-Premier

How soon are you retiring?

What is your goal for purchasing an annuity?

Select all that apply

Learn About Top Annuity Products & Get a Free Quote

Find out how an annuity can offer you guaranteed monthly income throughout your retirement. Speak with one of our qualified financial professionals today to discover which of our industry-leading annuity products fits into your long-term financial strategy.

For fastest service, call now!

866-219-2282

Call Now

Or fill out the form

Mutual of Omaha Annuity Fees and Charges

Mutual of Omaha charges no annual administrative fees for its annuities. The only charges you may encounter are withdrawal charges, which only take effect if you pull out more than 10% of your contract's value in the first year of the policy. The charge applies to the amount you withdraw over the 10% allowable. The amount differs from year to year and from one annuity to another. As with all tax-deferred policies, withdrawals done before 59½ years of age are subject to a 10% income tax penalty by the Internal Revenue Service.

Besides withdrawal/surrender charges, a market value adjustment may also apply, depending on the current new money interest rate relative to the multi-year guaranteed interest rate.

Exceptions may apply if the withdrawal is to cover:

Unemployment
Disability
Damage of a residence
Death of a spouse or minor dependent
Confinement to a hospital, nursing home or long-term care facility
Terminal illness or transplant surgery

Mutual of Omaha prides itself on having fee transparency. It says it discloses all relevant fees, charges and applicable waivers on its products. However, always read all the disclosures for any policy you're ready to buy.

Contact Mutual of Omaha Customer Service

Customers have knocked Mutual of Omaha for poor customer service, which includes a perceived lack of communication and slow processing. However, the company says it maintains the flexibility to meet the unique needs of each customer through industry-benchmark customer service and payment services.

If you have questions, you can find an agent in your area or have an agent contact you.

You can reach the company at 800-775-6000 or through Mutual of Omaha's contact page. Customers of Mutual of Omaha can log into their account at Mutual of Omaha's annuity login page.

FAQs About Mutual of Omaha's Annuity Products

What is the process for setting up a Mutual of Omaha annuity?

Although there are different annuities, the process for buying one is similar for each. You assess your current and future financial needs, then weigh your investment options against your short-, medium- and long-term objectives. Then complete an application, transfer money to

buy the annuity

and set a date when you want payments to start. A representative will guide you through this process.

Last Modified: May 3, 2023

Share This Page

10 Cited Research Articles
Who Am I Calling?
Calling this number connects you to one of our trusted partners.
If you're interested in help navigating your options, a representative will provide you with a free, no-obligation consultation.
Our partners are committed to excellent customer service. They can match you with a qualified professional for your unique objectives.
We/Our Partners do not offer every plan available in your area. Any information provided is limited to those plans offered in your area. Please contact Medicare.gov or 1-800-MEDICARE to get information on all of your options.
844-359-1705
Your web browser is no longer supported by Microsoft. Update your browser for more security, speed and compatibility.
If you need help pricing and building your medicare plan, call us at 844-572-0696