American National Annuities: Navigating the Options for Your Retirement Income
American National is a major American annuities provider with three types of annuities: fixed deferred, index deferred and single premium immediate annuities. The company has a strong financial footing and keeps fees on its products lower than those of many competitors.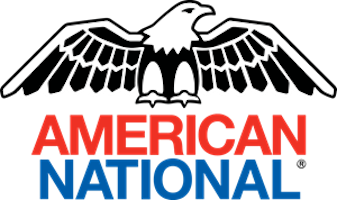 Written by

Christian Simmons

Christian Simmons

Financial Writer

Christian Simmons is a writer for RetireGuide and a member of the Association for Financial Counseling & Planning Education (AFCPE®). He covers Medicare and important retirement topics. Christian is a former winner of a Florida Society of News Editors journalism contest and has written professionally since 2016.

Read More

Edited By

Savannah Pittle

Savannah Pittle

Senior Financial Editor

Savannah Pittle is a professional writer and content editor with over 16 years of professional experience across multiple industries. She has ghostwritten for entrepreneurs and industry leaders and been published in mediums such as The Huffington Post, Southern Living and Interior Appeal Magazine.

Read More

Financially Reviewed By

Ebony J. Howard, CPA

Ebony J. Howard, CPA

Credentialed Tax Expert at Intuit

Ebony J. Howard is a certified public accountant and freelance consultant with a background in accounting, personal finance, and income tax planning and preparation.  She specializes in analyzing financial information in the health care, banking and real estate sectors.

Read More

Published: April 4, 2023
Updated: October 25, 2023
5 min read time
This page features 9 Cited Research Articles

Key Takeaways

American National offers fixed deferred annuities, index deferred annuities and single premium immediate annuities.
American National holds "A" scores from the major credit ratings agencies, giving credibility to the fact its products are safe, long-term investments.
The provider charges no ongoing fees for its annuities unless they're purchased with an optional lifetime income rider. If you withdraw over 10% of your money in any year, surrender charges can be as high as 10%.

About American National

As a financial services conglomerate, American National offers a variety of life insurance, accident insurance and property insurance policies, plus other financial investment products. First founded in Galveston, Texas, in 1905 as American National Insurance Company, it has grown to include several large subsidiaries. The company sells insurance and investment products in all 50 states.

You can contact American National's bill pay and policy services customer service line at 800-252-9546.

You can also email the company at customerservicecenter@americannational.com or use an online portal to review your policy, payouts and other account details.

If you have more questions about American National, you can get answers through the virtual assistant on the company's website.

American National: Reputation and Financial Stability

American National enjoys "A" ratings from major credit ratings agencies, including Fitch and S&P Global Ratings. These ratings indicate that the company is financially stable and has enough money to meet current and future financial obligations, including those for long-term products like annuities.

| | AM Best | Fitch | S&P Global Ratings |
| --- | --- | --- | --- |
| Financial Strength Rating | A | A | A |

American National's Annuity Product Offerings

American National offers three annuity products: index deferred annuities, fixed deferred annuities and a single premium immediate annuity. Each offers different annuity rates to meet customers' needs.

Index Deferred Annuities

American National's index deferred annuities deliver fluctuating interest rates that move up and down according to a stock index that approximates stock market performances. These annuities have higher-than-average growth potential but also protect your principal from stock market losses. Your interest rate can never fall below zero, and your premium deposits can never lose value.

American National's index deferred annuity products include ANICO Strategy Indexed Annuity (ASIA) PLUS.

Fixed Indexed Annuities

Fixed Deferred Annuities

American National's fixed deferred annuities provide a guaranteed interest rate for the duration of the annuity term. Once payouts start, you'll receive the same-sized payments each month. This option works well for people who want an annuity that carries minimal risk.

Fixed Annuities

American National's fixed deferred annuity products include:

Century Plus Annuities
Palladium Multi-Year Guarantee Annuity (MYG)
WealthQuest Citadel 5 Diamond Annuity
WealthQuest Citadel 7 Diamond Annuity

Single Premium Immediate Annuity

Unlike most annuities, American National's single premium immediate annuity pays out just one month after you purchase it. This product guarantees its interest rate and regular payments for as long as your funds last. It's an ideal investment for people who want to spread their income across several years to make their cash flow more predictable and to lower their overall tax burden.

American National's single premium immediate annuity product is the Palladium Single Premium Immediate Annuity.

Immediate Annuities

Interested in Buying an Annuity?

Connect with a specialist to find out how an annuity can offer you guaranteed monthly income for life.
*Ad: Clicking will take you to our partner Annuity.org.

American National's Annuity Fees and Charges

Take potential fees and charges into account when you buy an annuity. American National charges no administrative fees on any of its standard annuities, making it one of the most cost-effective options on the market.

Some of American National's annuities, including the ANICO Strategy Indexed Annuity and the Century Plus Annuity, have optional lifetime income riders, which entitle you to ongoing payments even if your initial premium runs out. The premium on a lifetime rider costs up to 1% of the contract amount plus any interest your premium accumulates.

If you withdraw more than 10% of your premium amount in any year, you'll owe surrender charges on that money. The amount depends on the specific annuity policy, but it can be as high as 10% of your withdrawal amount during the first year of the term. The rate falls each year after that until the term is up.

Contacting Customer Service

American National has two customer service departments for annuity customers. You can contact the Bill Pay & Policy Service department of American National's annuities division by phone at 800-252-9546 or by email at customerservicecenter@americannational.com.

If you have claims questions, contact the Life & Annuity claim service department 800-615-7372 or by email at annuity.lifeclaimsdept@americannational.com.

American National also has a service-oriented online portal. You must register for an account by providing your policy number and verifying your identity.

FAQs About American National's Annuity Products

How can you access money in an American National annuity?

You can submit a withdrawal request for your American National annuity funds by mail or email. You can withdraw up to 10% of your annuity premium each year penalty-free until your term is up. If you want to withdraw more, you'll pay a surrender fee of up to 10% of your withdrawal amount.

What is the surrender period for American National annuities?

The surrender period for an American National annuity can be anywhere from three years to 10 years. The exact number depends on which annuity you own and the length of the annuity term. You can find this information in the contract documents you received when you bought your annuity.

Last Modified: October 25, 2023

Share This Page

9 Cited Research Articles
Who Am I Calling?
Calling this number connects you to one of our trusted partners.
If you're interested in help navigating your options, a representative will provide you with a free, no-obligation consultation.
Our partners are committed to excellent customer service. They can match you with a qualified professional for your unique objectives.
We/Our Partners do not offer every plan available in your area. Any information provided is limited to those plans offered in your area. Please contact Medicare.gov or 1-800-MEDICARE to get information on all of your options.
844-359-1705
Your web browser is no longer supported by Microsoft. Update your browser for more security, speed and compatibility.
If you need help pricing and building your medicare plan, call us at 844-572-0696