AIG Annuities: A Reliable Retirement Income Source
AIG, or American International Group, is one of the largest and most reputable insurance companies in the world. It offers a range of fixed, variable and indexed annuities to suit people of any risk tolerance profile.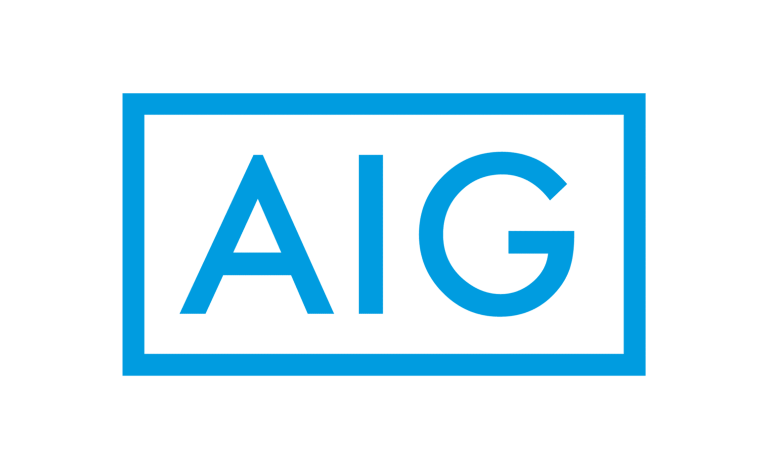 Written by

Christian Simmons

Christian Simmons

Financial Writer

Christian Simmons is a writer for RetireGuide and a member of the Association for Financial Counseling & Planning Education (AFCPE®). He covers Medicare and important retirement topics. Christian is a former winner of a Florida Society of News Editors journalism contest and has written professionally since 2016.

Read More

Edited By

Savannah Pittle

Savannah Pittle

Senior Financial Editor

Savannah Pittle is a professional writer and content editor with over 16 years of professional experience across multiple industries. She has ghostwritten for entrepreneurs and industry leaders and been published in mediums such as The Huffington Post, Southern Living and Interior Appeal Magazine.

Read More

Financially Reviewed By

Ebony J. Howard, CPA

Ebony J. Howard, CPA

Credentialed Tax Expert at Intuit

Ebony J. Howard is a certified public accountant and freelance consultant with a background in accounting, personal finance, and income tax planning and preparation.  She specializes in analyzing financial information in the health care, banking and real estate sectors.

Read More

Published: March 21, 2023
Updated: June 22, 2023
5 min read time
This page features 11 Cited Research Articles

Key Takeaways

AIG rebranded its Life & Retirement operations as Corebridge Financial in 2022. It now offers its annuity products only through Corebridge.
There are three types of AIG annuities to choose from: indexed annuities, fixed annuities and variable annuities.
AIG carries strong ratings from credit rating agencies, indicating that they can be trusted with your money.
You can contact AIG at 1-800-448-2542 or use their online portal to check the status of your annuity.

About AIG

With more than $527 in assets and operations in more than 70 countries, AIG is one of the world's top insurance corporations. The conglomerate is a household name in America and has a powerful presence in every aspect of the insurance industry, including the annuities market.

In March 2022, AIG announced that it would rebrand its Life & Retirement business operations as a new subsidiary company, Corebridge Financial, Inc. AIG's annuities are now issued under Corebridge, but AIG still controls the company.

Contact Information

Current annuity customers with account questions can contact customer service by phone at 800-445-7862 or through Corebridge Financial's

online portal

.

AIG's Reputation and Financial Stability

AIG is well-regarded in the insurance industry. The company holds straight-A ratings from all leading credit rating agencies, including S&P Global Ratings and AM Best. Evaluators considered it financially stable and well-equipped to uphold its financial responsibilities to its customers.

| Rating Service | Rating |
| --- | --- |
| AM Best | A |
| Fitch | A+ |
| S&P Global Ratings | A+ |
| Moody's | A2 |

AIG Annuity Product Options

AIG offers three types of annuities through Corebridge Financial: fixed annuities, variable annuities and indexed annuities.

Fixed Annuities

AIG's fixed annuity products offer a guaranteed interest rate for the duration of your term and stable payouts later. These annuities are ideal for people who prefer safe investments that generate predictable returns for retirement.

AIG's fixed annuity products include:

American Pathway Series of Fixed Annuities
Assured Edge Income Builder Fixed Annuity

Variable Annuities

AIG's variable annuities offer flexible interest rates that rise and fall according to how well the stock market performs. These annuities don't provide a guaranteed return, but they have the potential to generate much more income than the other options. They're perfect for people who have many sources of retirement income and don't mind risking some of their annuity funds for a chance at higher growth.

AIG's variable annuity products include:

Advanced Outcomes Annuity
Polaris Variable Annuity

Indexed Annuities

AIG's indexed annuities combine the security of its fixed annuities with the growth potential of variable annuities. With these products, your interest rate can rise as the market rises. However, these indexed annuities also have a guaranteed minimum interest rate that protects you from a market downside.

AIG's indexed annuity products include:

Power Series of Indexed Annuities with Lifetime Income Plus Multiplier Flex
Power Series of Indexed Annuities with Lifetime Income Max

Interested in Buying an Annuity?

Learn how annuities provide premium protection, guaranteed retirement income and long-term care benefits through our partner Annuity.org.

Fees and Charges

AIG charges administrative fees based on the income base of your annuity, or the amount you initially deposited plus the interest that deposit has accumulated.

Fees range from 0% on its American Pathway fixed annuities to 1.45% on its Polaris variable annuities. Sometimes, fees may adjust according to market conditions after the first year of your term. Some annuities also come with additional contract maintenance fees and expense fees.

AIG also charges a surrender fee on any withdrawals exceeding 10% of your annuity's value in any year during your term. Fees depend on the type of annuity you have, the length of its term and how long you owned the policy.

AIG's annuity fee structure is less transparent than some of its competitors, but you'll know which fees you agree to before purchasing your annuity. AIG will also notify you before any fee changes so you can prepare your finances accordingly.

AIG Customer Service

AIG makes it easy for its annuity customers to get support, even outside of normal business hours.

You can log in to your Corebridge Financial account at any time through the company's secure online portal. You'll need to input your name and password to access information on any Corebridge policies you own, including annuities. If you're registering for the first time, you'll need to verify your email address and phone number.

You can reach the Corebridge customer service line at 800-445-7862 on weekdays between 7 a.m. and 8 p.m. CST.

You can also send mail to Corebridge's customer service department at P.O. Box 15648 in Amarillo, Texas. Corebridge may ask you to send certain documents to this address when helping you with your inquiries.

3 Minute Quiz: Can You Retire Comfortably?

Take our free quiz & match with a financial advisor in 3 easy steps. Tailored to your goals. Near you or online.

Frequently Asked Questions About AIG's Annuity Products

Last Modified: June 22, 2023

Share This Page

11 Cited Research Articles
Who Am I Calling?
Calling this number connects you to one of our trusted partners.
If you're interested in help navigating your options, a representative will provide you with a free, no-obligation consultation.
Our partners are committed to excellent customer service. They can match you with a qualified professional for your unique objectives.
We/Our Partners do not offer every plan available in your area. Any information provided is limited to those plans offered in your area. Please contact Medicare.gov or 1-800-MEDICARE to get information on all of your options.
844-359-1705
Your web browser is no longer supported by Microsoft. Update your browser for more security, speed and compatibility.
If you need help pricing and building your medicare plan, call us at 844-572-0696