Medicare Open Enrollment Starts Oct. 15 — Are You Ready?

Written by

Christian Simmons

Christian Simmons

Financial Writer

Christian Simmons is a writer for RetireGuide and a member of the Association for Financial Counseling & Planning Education (AFCPE®). He covers Medicare and important retirement topics. Christian is a former winner of a Florida Society of News Editors journalism contest and has written professionally since 2016.

Read More

Edited By

Lee Williams

Lee Williams

Senior Financial Editor

Lee Williams is a professional writer, editor and content strategist with 10 years of professional experience working for global and nationally recognized brands. He has contributed to Forbes, The Huffington Post, SUCCESS Magazine, AskMen.com, Electric Literature and The Wall Street Journal. His career also includes ghostwriting for Fortune 500 CEOs and published authors.

Read More

Published: October 12, 2021
3 min read time
This page features 4 Cited Research Articles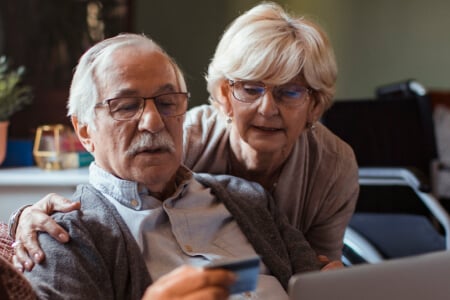 Medicare Open Enrollment for coverage in 2022 starts Oct. 15 and ends Dec. 7.
The annual open enrollment period is an opportunity to evaluate whether your current plan remains your best option. You can add, drop or switch Medicare Advantage plans or prescription drug coverage to fit your needs. Any changes you make to your coverage will take effect Jan. 1.
Costs and coverage can change on an annual basis, so even beneficiaries who were satisfied with the benefits they received in 2021 are encouraged to use the open enrollment period to compare their current plan to other options.
RetireGuide published a free Medicare Open Enrollment Guide to help beneficiaries prepare for the process and better understand the options available to them. The guide includes information on types of Medicare plans, costs and how to prepare for the open enrollment period.
Don't Leave Your Health to Chance
Find a local Medicare plan that fits your needs by connecting with a licensed insurance agent.
Medicare Coverage Options for 2022
During the open enrollment period, Medicare beneficiaries can make changes to their coverage, including switching from Original Medicare to Medicare Advantage or adding a Part D prescription drug or Medigap plan.
Original Medicare includes Part A hospital coverage and Part B, which covers outpatient care and treatment. Medicare Advantage plans include that same coverage as well as additional benefits and perks.
Medicare Advantage plans can include coverage for vision, hearing and dental services as well as meal access, over-the-counter allowances and fitness plans. Many Medicare Advantage plans can also include Part D coverage.
For beneficiaries in a Medicare Advantage plan, an additional open enrollment period runs from Jan. 1 to March 31, during which time you can switch from one Medicare Advantage plan to another or go back to Original Medicare with or without a Medicare drug plan.
Changes to Medicare Costs in 2022
According to the U.S. Centers for Medicare & Medicaid Services, the average Medicare Advantage premium in 2022 will be $19, which is a drop from the $21.22 average of last year's plans. The average monthly Part D premium, however, is on the rise from $31.47 in 2021 to $33 in 2022.
Each year, Medicare deductibles and premiums are adjusted according to the Social Security Act.
Medicare Deductibles and Premiums Over the Years
| Coverage Year | Part A Deductible | Part B Monthly Premium | Part B Annual Deductible |
| --- | --- | --- | --- |
| 2019 | $1,364 | $135.50 | $185 |
| 2020 | $1,408 | $144.60 | $198 |
| 2021 | $1,484 | $148.50 | $203 |
Source: CMS
The Medicare Part A inpatient hospital deductible and the Medicare Part B monthly premiums and annual deductible increased in 2020 and again in 2021. CMS had not released the 2022 rates as of Oct. 12.
Additional Resources
It's important to be prepared when making your Medicare coverage choices. RetireGuide offers free resources to help you plan with confidence.
Compare different combinations of Original Medicare, Medicare Advantage plans, Medigap and Medicare Part D prescription drug plans to see how they work on their own or together to cover your health care costs. Learn about the factors that impact the amount a Medicare beneficiary pays for health care. And find additional articles about open enrollment, late enrollment penalties and common mistakes to avoid.
Who Am I Calling?
Calling this number connects you to one of our trusted partners.
If you're interested in help navigating your options, a representative will provide you with a free, no-obligation consultation.
Our partners are committed to excellent customer service. They can match you with a qualified professional for your unique objectives.
We/Our Partners do not offer every plan available in your area. Any information provided is limited to those plans offered in your area. Please contact Medicare.gov or 1-800-MEDICARE to get information on all of your options.
888-694-0290
Your web browser is no longer supported by Microsoft. Update your browser for more security, speed and compatibility.
If you need help pricing and building your medicare plan, call us at 844-572-0696