CMS Releases 2022 Premiums for Medicare Advantage and Medicare Part D

Written by

Christian Simmons

Christian Simmons

Financial Writer

Christian Simmons is a writer for RetireGuide and a member of the Association for Financial Counseling & Planning Education (AFCPE®). He covers Medicare and important retirement topics. Christian is a former winner of a Florida Society of News Editors journalism contest and has written professionally since 2016.

Read More

Edited By

Lee Williams

Lee Williams

Senior Financial Editor

Lee Williams is a professional writer, editor and content strategist with 10 years of professional experience working for global and nationally recognized brands. He has contributed to Forbes, The Huffington Post, SUCCESS Magazine, AskMen.com, Electric Literature and The Wall Street Journal. His career also includes ghostwriting for Fortune 500 CEOs and published authors.

Read More

Published: October 19, 2021
2 min read time
This page features 4 Cited Research Articles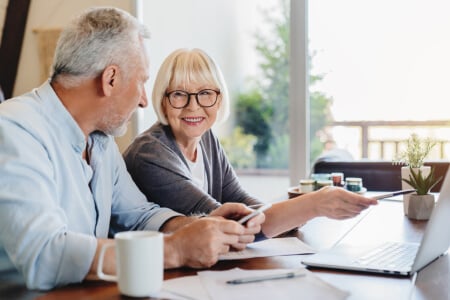 The U.S. Centers for Medicare & Medicaid Services released the average monthly Medicare Advantage and Medicare Part D premiums for 2022, and it's mixed news for beneficiaries.
According to CMS, Medicare Advantage costs will drop again, with the average monthly premium for plans in 2022 estimated to be about $19.
But Part D plans, which are an optional benefit that offer prescription drug coverage, will be more expensive in 2022. The average premium for a plan will be $33, which is an increase of more than $1.50 from 2021 costs. Two additional insulin manufacturers have been added, however, so out-of-pocket costs for beneficiaries who need insulin should be cheaper.
Medicare Advantage Costs to Drop in 2022
Medicare Advantage costs have been trending down for several years now, and that trend is set to continue in 2022. The new premium average of $19 is a significant dip from 2021, when the average was $21.22. That figure itself was a drop from the 2020 average of $23.63.
Many companies are also set to offer $0 premium plans depending on location. According to the Kaiser Family Foundation, Medicare Advantage premiums have been decreasing since 2015. That year, the average premium for all Medicare Advantage plans that included Part D coverage was $38.
Medicare Advantage plans are popular among beneficiaries because they cover everything that is included in Original Medicare as well as additional benefits. Original Medicare is made up of Part A hospital coverage and Part B coverage of medically necessary outpatient care and services. Medicare Advantage plans often include expanded care like vision, hearing and dental coverage.
While CMS released the national premium average, exact costs can differ depending on where you live because Medicare Advantage plans are typically available regionally. Some states and regions have more access to plans than others.
Enrollment on the Rise
CMS also projected that total Medicare Advantage enrollees will hit 29.5 million in 2022. That's an increase of about 2.6 million people from 2021 and accounts for almost half of all Medicare beneficiaries.
Medicare Advantage has seen a stratospheric rise in recent years. According to the Kaiser Family Foundation, enrollment had yet to hit 10 million people as recently as 2008. Enrollment in 2022 is projected to be more than five times greater than it was 20 years ago.
Part of this rise has been due to an increase in plans and availability. The Kaiser Family Foundation also noted that in 2021, the average beneficiary had access to 33 Medicare Advantage plans, which is a decade high.
Medicare Open Enrollment is set to start Oct. 15 and will last through Dec. 7. During this period, beneficiaries can compare plans and make changes to their coverage, including switching from Original Medicare to Medicare Advantage.
"Open Enrollment is the one time each year when more than 63 million people with Medicare can review their health care coverage to find new plans or change existing plans, discover extra benefits and help them save money," CMS Administrator Chiquita Brooks-LaSure said in a statement.
Have you selected your 2024 Medicare plan?
Maximize your Medicare savings by connecting with a licensed insurance agent. Annual Enrollment is open until December 7th.
Who Am I Calling?
Calling this number connects you to one of our trusted partners.
If you're interested in help navigating your options, a representative will provide you with a free, no-obligation consultation.
Our partners are committed to excellent customer service. They can match you with a qualified professional for your unique objectives.
We/Our Partners do not offer every plan available in your area. Any information provided is limited to those plans offered in your area. Please contact Medicare.gov or 1-800-MEDICARE to get information on all of your options.
888-694-0290
Your web browser is no longer supported by Microsoft. Update your browser for more security, speed and compatibility.
If you need help pricing and building your medicare plan, call us at 844-572-0696