New to Medicare Checklist
If you're ready to enroll in Medicare, you should consider your plan options, enrollment period, lifestyle and more. You can sign up online, by phone or in person at your local Social Security office. Enrollment is automatic if you're already receiving Social Security benefits.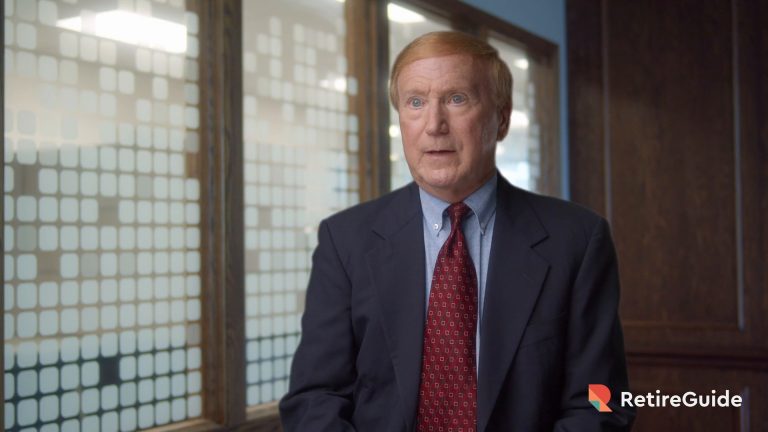 Written by

Savannah Pittle

Savannah Pittle

Senior Financial Editor

Savannah Pittle is a professional writer and content editor with over 16 years of professional experience across multiple industries. She has ghostwritten for entrepreneurs and industry leaders and been published in mediums such as The Huffington Post, Southern Living and Interior Appeal Magazine.

Read More

Edited By

Lamia Chowdhury

Lamia Chowdhury

Financial Editor

Lamia Chowdhury is a financial content editor for RetireGuide and has over three years of marketing experience in the finance industry. She has written copy for both digital and print pieces ranging from blogs, radio scripts and search ads to billboards, brochures, mailers and more.

Read More

Reviewed By

Eric Estevez

Eric Estevez

Owner of HLC Insurance Broker, LLC

Eric Estevez is a duly licensed independent insurance broker and a former financial institution auditor with more than a decade of professional experience. He has specialized in federal, state and local compliance for both large and small businesses.

Read More

Published: February 16, 2022
Updated: May 8, 2023
8 min read time
This page features 5 Cited Research Articles

1. Learn When To Sign Up for Medicare

If you meet the eligibility requirements, you can apply for Medicare starting three months before your 65th birthday — even if you're not planning to retire right away.

If you're new to Medicare, you can enroll in Medicare through the Social Security Administration (SSA), and Medicare enrollment takes as little as 10 minutes online. After enrollment, benefits are administered by the U.S. Centers for Medicare & Medicaid Services (CMS).

Ways To Enroll in Medicare

Apply online at the Social Security website.
Call the Social Security Administration toll-free at 1-800-772-1213 (TTY 1-800-325-0778).
Visit your local Social Security office. The agency has a Social Security office locator on its website.

Your first opportunity to sign up for Medicare is the initial enrollment period, which runs for seven months. This period starts three months before your 65th birthday month, includes your birthday month and ends three months after it.

Outside of the initial enrollment period, there are certain times each year when you can change between or enroll in different Medicare plans.

During the general enrollment period, which takes place from Jan. 1 to March 31 annually, you can sign up for Medicare Part A and/or Medicare Part B coverage if you did not do so during your initial enrollment period.

There is also the Medicare open enrollment period which runs from Oct. 15 to Dec. 7 each year. Open enrollment is the annual opportunity for Medicare beneficiaries to reevaluate their current plan benefits and switch plans if needed. Changes made during open enrollment go into effect on Jan. 1 of the following year.

There may be some circumstances which qualify you for special enrollment period. Qualifying events include moving somewhere outside of the coverage area of your current Medicare Advantage plan, leaving your employer's health insurance plan or Medicare ending its contract with your current Medicare Advantage provider.

Pro Tip

Medicare enrollment is automatic only if you are already receiving Social Security benefits. If you have not received Social Security benefits, you must enroll for Medicare online, by phone or in person at your local Social Security office.

Source: SSA

2. Analyze Your Work History

Most people don't pay a monthly fee, or premium, for Plan A coverage because they paid into Medicare during their working years via payroll deduction taxes.

If you or your spouse have worked at least 40 calendar quarters in any job where you paid Social Security taxes in the U.S., you will qualify for premium-free Part A.

3. Assess Your Health Needs

It's important to evaluate your overall health when considering a Medicare plan to fit your needs. Many expenses are not covered by Original Medicare (Parts A and B) and, should your health dictate them necessary, will need to be covered elsewhere.

The largest potential expense not covered by Medicare is long-term care, also called custodial care. Long-term care includes help with everyday activities like bathing, getting dressed, using the toilet, preparing meals and moving around the home. It may also include services like meal delivery, adult day care and transportation to and from health appointments.

If your health is declining or if you have reason to believe that you may need long-term care in the future, consider a separate long-term care insurance policy.

Don't Leave Your Health to Chance

Find a local Medicare plan that fits your needs by connecting with a licensed insurance agent.

4. Consider Your Lifestyle

Unlike Original Medicare, Medicare Advantage plans are not equal across the country. Different areas will have different plan options available. This means that your coverage will also likely be limited to the region where you purchased your plan.

Consider your lifestyle and travel habits when you are deciding on a Medicare plan. For example, if you spend months out of the year traveling across the country in an RV, a Medicare Advantage plan tied to one region is likely not the best choice for your lifestyle.

Another important consideration is whether you plan to move during retirement. It may not make sense to choose a plan tied to one state if you have plans to move to another.

5. Research & Compare Your Medicare Options

Original Medicare

When you initially enroll in Original Medicare, you will sign up for Medicare Part A hospital insurance. If you've worked and paid Medicare payroll taxes for at least 10 years, there will be no premium.

You'll also be given the opportunity to sign up for Medicare Part B medical insurance. Part B covers things such as doctor visits for preventative care and medically necessary services, like ambulance transportation.

Expenses Not Covered by Original Medicare

Prescription drugs
Long-term care
Deductibles and copayments
Most dental care
Routine vision care
Hearing aids
Medical care outside the U.S.

Supplemental Insurance (Medigap)

Original Medicare suffers coverage gaps and high deductibles, making it difficult for the average beneficiary to afford. To avoid large unexpected costs, some people opt to purchase a supplemental plan called Medigap.

Medigap is a private insurance plan that can help cover your out-of-pocket costs, including deductibles, coinsurance or copayments.

There are 10 types of supplement insurance plans to choose from, and each is designated by a letter. Each of these plans is priced differently, and, because these plans are administered by private companies, policy prices tend to vary widely.

Medicare Advantage Plans

You'll also be able to sign up for a Medicare Advantage plan, sometimes called Medicare Part C.

These private plans also help to cover out-of-pocket medical expenses such as copayments, coinsurance and deductibles. However, unlike Medigap plans which supplements Original Medicare, Medicare Advantage plans exist as an all-in-one alternative to Original Medicare.

By law, Medicare Advantage plans are required to cover everything covered by Original Medicare, but they may also bundle additional benefits into a single plan.

Part D Prescription Drug Plans

If you stay with Original Medicare, you'll be able to select stand-alone prescription drug coverage through a Medicare Part D plan. Otherwise, Medicare Part D is often included in a Medicare Advantage plan.

Part D plans cover a wide range of prescription drugs from brand name to generic. All Medicare drug plans generally cover at least two drugs per drug category, so people with different medical conditions can get the prescription drugs they need.

Anne Novak |

0:42

What are my options when I become eligible for Medicare?

Get Free Help Pricing and Building Your Medicare Plan

Replay Video

6. Find a Plan's Medicare Star Ratings

Medicare star ratings are an objective way for consumers to compare private Medicare Advantage and Part D prescription drug plans based on quality and performance ratings.

The Center for Medicare and Medicaid Services (CMS) implemented the star rating system in 2008 to help enrollees compare plans available in their area and to encourage providers to strive for excellence. CMS releases updated star ratings annually.

You can use CMS's plan finder tool or call 1-800-MEDICARE to compare contract ratings and find the best plans in your area.

7. Consult with a Medicare Expert

Medicare is a complex health insurance system, and it can be hard to grasp all its intricacies without studying how different parts work. Don't hesitate to talk to someone who may be able to explain some things you don't understand.

Will Howery, MBA |

0:57

What are some questions to consider before enrolling in Medicare?

8. Find a Medicare Community

You aren't alone on your Medicare enrollment journey. When you turn 65, there's no reason to feel like you're on an island.

Many groups exist to help people along the path of Medicare enrollment. One such group is the State Health Insurance Assistance Program (SHIP), which works with state offices, local agencies and community providers to establish community-based networks of counselors who provide assistance and education about Medicare.

Frequently Asked Questions About Turning 65

Last Modified: May 8, 2023

Share This Page

5 Cited Research Articles
Who Am I Calling?
Calling this number connects you to one of our trusted partners.
If you're interested in help navigating your options, a representative will provide you with a free, no-obligation consultation.
Our partners are committed to excellent customer service. They can match you with a qualified professional for your unique objectives.
We/Our Partners do not offer every plan available in your area. Any information provided is limited to those plans offered in your area. Please contact Medicare.gov or 1-800-MEDICARE to get information on all of your options.
888-694-0290
Your web browser is no longer supported by Microsoft. Update your browser for more security, speed and compatibility.
If you need help pricing and building your medicare plan, call us at 844-572-0696