Medicare Part D Donut Hole
The Medicare donut hole for Part D prescription drug plans effectively closed on Jan. 1, 2020. This does not mean that prescription drugs are free. Part D beneficiaries now pay no more than 25 percent of the cost of their generic or brand-name medications while in the Medicare coverage gap.
What Is the Medicare Donut Hole?
When Medicare Part D began in 2006, the prescription drug plans under it adopted the "donut hole" nickname to describe the coverage gap within the plans. Congress included a coverage gap in Part D plans as a way to reduce the overall cost of the prescription drug program.
There are four benefit stages under Medicare Part D:
Deductible

What you pay out-of-pocket before the plan starts paying. Part D deductibles vary by plan.

Initial Coverage

You pay coinsurance for every medication. Most plans also charge a copayment, or fixed amount, such as $10.

Coverage Gap

A temporary limit on what the Part D drug plan will cover. The coverage gap, or donut hole, hits once you and your plan spend $4,430 on covered drugs in 2022.

Catastrophic Coverage

Once you've spent $7,050 out-of-pocket in 2022, you are out of the coverage gap and enter catastrophic coverage. At this stage, you only pay a small coinsurance fee or copayment for prescriptions for the rest of the year.
In the early years of Medicare Part D, once a beneficiary and their plan reached the spending limit of the initial coverage stage, the beneficiary would enter the donut hole and would then be responsible for all medication costs at that stage.
Starting in 2012, the Affordable Care Act included discounts to help close the Medicare coverage gap. Those discounts increased gradually each year until the donut hole "closed" completely in 2020.
However, this does not mean that Part D plans are free after reaching the coverage gap stage.
As of Jan. 1, 2020, you'll pay no more than 25 percent of your plan's cost for brand-name and generic prescriptions while in the coverage gap. You will avoid the coverage gap altogether if you qualify for Medicare's Extra Help program.
Did You Know?
About 75 percent of all Medicare beneficiaries, or roughly 46 million people, are covered by a Part D drug plan.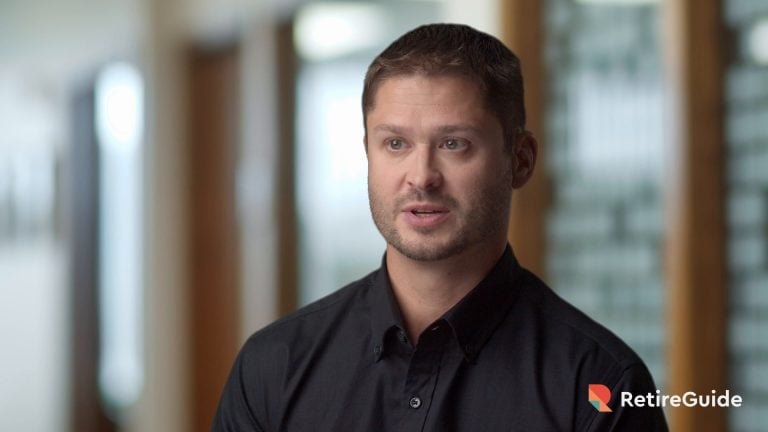 When Do You Enter the Medicare Donut Hole?
Not everyone enrolled in a Part D plan will reach the donut hole. For 2022, you are in the coverage gap once you and your plan have spent $4,430 on covered drugs.
This is called your initial coverage limit or donut hole entry point, and it may — and probably will — change each year.
You are more likely to enter the coverage gap if you take three or four brand-name prescription drugs, according to the Kaiser Family Foundation.
Once you reach the donut hole, chances are you will do so year after year, even if the initial coverage limit increases. Spending on medications typically goes up as you age. Drug prices may increase, or you might need more prescriptions to treat health conditions.
Did You Know?
4.9 million Medicare Part D beneficiaries reached the coverage gap in 2017.
Costs in Medicare Coverage Gap
In the past, beneficiaries were responsible for a higher percentage of drug costs when in the Medicare coverage gap. Since the donut hole closed for all drugs in 2020, you now pay 25 percent of the costs of your prescriptions after entering the coverage gap.
This may yield little change from what you paid in the initial coverage period, or it may result in significant increases for expensive brand-name drugs.
Insurance companies that offer Medicare Part D coverage use tiers in its formulary to group and price medications. Costs increase the higher the tier, with the specialty tier representing the highest copay and the most expensive prescription drugs. A plan can change the tier of a drug each calendar year, known as a formulary change.
If you primarily take Tier 1 generic medications, the amount you pay likely won't change much in the coverage gap. But if you take even one generic or brand-name drug in the specialty tier, the 25 percent requirement could result in high out-of-pocket costs.
If a drug retails for $2,500 a month, you pay:
$135 a month with 5 percent coinsurance and a $10 copay in the initial coverage period.
$625 a month once you reach the initial coverage limit of $4,020, which you would hit after two months.
How Do You Get Out of the Donut Hole?
In 2022, you leave the Medicare Part D coverage gap once you have paid $7,050 in out-of-pocket costs for covered drugs. At this point, you enter what is known as catastrophic coverage, where you only pay a small copayment or coinsurance for medications.
This only applies to direct costs to you, not the amount your plan has paid. So, if you are in the coverage gap and paying $1,500 a month for your prescriptions, you would exit the donut hole after five months.
Once you're in the catastrophic coverage stage, you remain there for the remainder of the year.
Did You Know?
An estimated 3.7 million Medicare Part D beneficiaries will reach the catastrophic coverage stage in 2020, according to
Avalere
.
Source: Avalere Health
Last Modified: December 17, 2021
Share This Page
10 Cited Research Articles