Medicare Part D
Medicare Part D prescription drug coverage is an optional benefit available to all Medicare recipients. Private insurance companies approved by Medicare offer these plans. Monthly fees, or premiums, vary. Drug costs depend on the plan you choose.
On This Page
Medicare Prescription Drug Plans
About 45 million of the more than 60 million people covered by Medicare are enrolled in Part D plans.
Part D coverage is provided by government-approved private insurance companies that Medicare later reimburses.
Every plan has its own formulary, or a list of medications it covers. This list sets the price for each drug.
How to Get Prescription Drug Coverage
There are two ways to receive Medicare prescription drug coverage:
A standalone Part D plan for Original Medicare recipients.
A Medicare Advantage plan that offers Part D coverage.
These two broad options include many individual plans with different costs and benefits.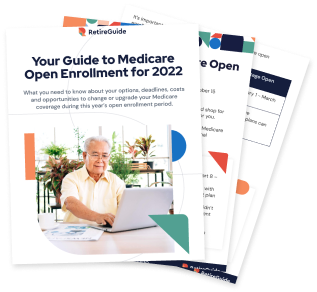 Prepare for Medicare Open Enrollment
Get help navigating and selecting the best Medicare coverage without any guesswork.
Late Enrollment Penalty
Most people become eligible for Medicare around their 65th birthday.
If you do not enroll in drug coverage when you first become eligible, you will face a late enrollment penalty if you try to sign up later.
This penalty is added to your premium each month for as long as you have drug coverage.
How to Choose Medicare Drug Coverage
Research is key to selecting the best Medicare Part D plan for you.
Evaluate Your Medicare Part D Needs
If you take specific drugs, examine each plan's formulary. A formulary details all the medications covered under a drug plan. Make sure yours are listed.
If you take mostly generic prescriptions, look for plans with coverage tiers. Tiers group drugs into different pricing categories. Usually, generic drugs fall into the lowest, most affordable tier. This allows you to pay little to no cost for generic medications.
If you don't generally take prescription drugs, consider plans with low monthly premiums. These usually come with high deductibles.
Medicare Part D Costs
The national average monthly bid amount for Medicare Part D is $43.07 for 2021. That's up from $32.75 in 2020.
But a Kaiser Family Foundation study found actual premiums paid by Part D recipients vary widely across the country, from a low of $12.18 in California to a high of $191.40 in South Carolina.
High-income households pay even more. This income-related monthly adjustment amount (IRMAA) is added to the standard Part D premium.
You may also have a deductible or copay cost.
When you're looking for the right prescription drug plan, keep this in mind:
No plan covers every drug.
The same drug can cost much more or much less, depending on the plan.
Plan costs — including premiums, deductibles and copays — can fluctuate each year.
Tip
Source: U.S. Centers for Medicare & Medicaid Services
Enrollment Gap (Donut Hole)
Previously, most Medicare drug programs had a steep coverage gap, also known as the donut hole.
The coverage gap began after you and your drug plan spent $4,020 a year on medications. Your coverage was then suspended, forcing recipients to pay all drug costs.
You could only get "out of the hole" by reaching roughly $6,000 in out-of-pocket expenses. Then your copays became much lower again.
Beginning Jan. 1, 2020, new legislation effectively closed the donut hole coverage gap. Now, after hitting that $4,020 threshold, you are only responsible for 25 percent of drug costs instead of all costs.
As The New York Times explained, this new rule may not be perfect, but it should help lower prescription drug costs for thousands of Medicare beneficiaries.
Frequently Asked Questions About Medicare Part D
Does everyone get the same coverage?
No. Unlike Original Medicare, drug coverage is privatized. Each insurance company creates Medicare-approved plans, but cost and coverage varies.
How many Part D plan choices are available?
Beneficiaries in each state had an average of 24 to 32 Medicare prescription drug plans to choose from in 2020, according to the Kaiser Family Foundation. There are also numerous Medicare Advantage prescription drug plans offered at the local level.
Last Modified: September 29, 2021
Share This Page
7 Cited Research Articles