How Different CD Types Can Help You Achieve Your Retirement Goals
Certificate of deposits (CDs) are safe financial investments to help you reach your retirement goals. While most older adults are familiar with a traditional CD from banks, there are other CD types to consider as well. Different types offer different features, such as allowing you to adjust your interest rate or deposit amount.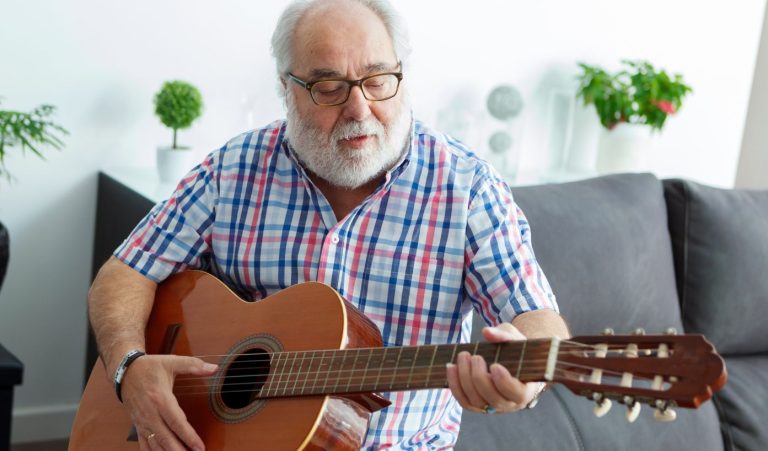 Written by

Lindsey Crossmier

Lindsey Crossmier

Financial Writer

Lindsey Crossmier is an accomplished writer with experience working for The Florida Review and Bookstar PR. As a financial writer, she covers Medicare, life insurance and dental insurance topics for RetireGuide. Research-based data drives her work.

Read More

Edited By

Lamia Chowdhury

Lamia Chowdhury

Financial Editor

Lamia Chowdhury is a financial content editor for RetireGuide and has over three years of marketing experience in the finance industry. She has written copy for both digital and print pieces ranging from blogs, radio scripts and search ads to billboards, brochures, mailers and more.

Read More

Reviewed By

Stephen Kates, CFP®

Stephen Kates, CFP®

Certified Financial Planner™ Professional and Founder of Clocktower Financial Consulting

Stephen Kates is a Certified Financial Planner™ professional and personal finance expert with over a decade of experience working with individuals and families who need help with their finances. With experience as a financial advisor for two of the largest financial firms in the country, Stephen has worked with hundreds of clients to build comprehensive financial plans to grow and protect their wealth.

Read More

Published: March 22, 2023
Updated: October 2, 2023
8 min read time
This page features 7 Cited Research Articles

What Are the Different Types of CDs Available?

There are 14 different types of CDs, all of which offer different features to help you reach your retirement goals. While each CD type varies in features, it's important to remember that generally all of them have the same function.

CDs are financial products that grow a fixed amount of money over a fixed period of time. Your CD earns interest during its term, which you get back when the CD matures. CDs are secure investments that can help your retirement fund keep up with inflation.

14 Types of CDs

Traditional CD
IRA CD
Jumbo CD
Callable CD
Brokered CD
Bump-up CD
Step-up CD
Liquid (or no-penalty) CD
Zero-coupon CD
High-yield CD
Add-on CD
Equity-Linked CD
Foreign currency CD
Variable-rate CD

There isn't a one-type-fits-all CD. If you want to maximize your retirement funds, you need to choose a CD that fits your specific needs and goals.

This isn't to say there is only one CD that's well suited for you. You can diversify your portfolio by purchasing multiple CDs and laddering them by staggering their maturity dates.

Below outlines the details of traditional, jumbo, callable, brokered and IRA CDs, and when they'd best fit your retirement plan.

Traditional CDs

Traditional CDs are issued by banks or credit unions with a moderate interest rate. Once you make your initial deposit, you will get that money, along with any interest you've earned, back when the CD reaches maturity. This type of CD is taxable and can require $500 to $1,000 as an initial deposit. But in some cases, there will be no minimum required deposit, according to CNBC.

While traditional CDs don't offer the biggest returns, they're still known to have higher interest rates compared to savings accounts, according to an article from Chase Bank. Most traditional CDs are also FDIC insured for up to $250,000. Confirm that your issuing bank is FDIC insured before opening your CD to avoid unnecessary risk.

If you're looking for a simple CD with fixed rates and reasonable returns, a traditional CD can help you reach your retirement goals.

Jumbo CDs

A jumbo CD requires a larger initial deposit compared to a traditional CD. The minimum deposit for jumbo CDs is typically $100,000, according to the Corporate Finance Institute. Because a jumbo CD has a large initial deposit, you can earn more interest.

If you have other investments in place, and still have over $100,000 in savings to invest, a jumbo CD can help you ensure your retirement savings keep up with inflation.

Remember that your CD is typically FDIC insured for up to $250,000 per bank. So, if you have over $250,000 to invest in a jumbo CD, you should purchase two jumbo CDs from different FDIC-insured banks to ensure all your funds are protected.

3 Minute Quiz: Can You Retire Comfortably?

Take our free quiz & match with a financial advisor in 3 easy steps. Tailored to your goals. Near you or online.

Callable CDs

A callable CD can be "called back" by the issuer before its maturity date. Issuers will typically choose to call back a CD if interest rates have dropped. In other words, the issuer would rather payout a lower interest rate with new CDs than a higher one with your previously issued CD.

Since callable CDs offer more risk, they have higher interest rates, according to the Corporate Finance Institute. While earning more interest is a benefit, you should still have a backup plan ready if you're considering a callable CD.

You will still get your initial deposit back — along with any interest you've earned thus far — if your CD is called back.

Brokered CDs

Brokered CDs are issued by brokers. They typically have higher interest rates than traditional CDs, according to Kiplinger. However, they can be callable, which heightens the risk with this investment. You should also confirm whether the issuing bank is FDIC insured, since it's not guaranteed for brokered CDs to be FDIC insured.

Cameron Valadez, CFP®, CPFA, AWMA®, the Co-Founder of Planable Wealth, offered insight on the main difference between traditional and brokered CDs.

"Brokerage CDs can be purchased on a secondary market, which means the CDs can be traded between investors who already own them. This is the biggest difference between traditional CDs and brokerage CDs. Because of this, the CD may be selling for more or less than it was initially purchased for. The difference of cost is based on the prevailing interest environment."

If the brokered CD isn't callable and is FDIC insured, it would likely be a beneficial addition to your retirement investment plan. If the brokered CD is callable and isn't FDIC insured, but offers a high interest rate, make sure you have a backup investment in place in case the CD is called early.

IRA CDs

You can open a CD in your Roth IRA, which would then deem this type of CD an IRA CD. Retirees consider an IRA CD to avoid their income from being taxed as high.

This type of CD is FDIC insured with a fixed interest rate and term. The minimum deposit for an IRA varies. For example, with Citizens Financial Group, your deposit for an IRA CD can be as low as $250.

If you already have an IRA and are considering a CD, it would be simple to add an IRA CD to your retirement investment portfolio.

Current CD Rates

Other Types of CDs

If a traditional, jumbo, callable, brokered or IRA CD don't fit your retirement goals — there are still other types of CDs to consider.

Other CD Types

Bump-up CD

A bump up CD provides a one-time option to bump up your interest rate.

Step-up CD

A step-up CD has a predetermined schedule of interest-rate increases throughout the CD's term.

A liquid CD allows you to access your funds early without a penalty.

Zero-coupon CD

You pay a discounted price for the CD, but don't get interest throughout the term.

High-yield CD

Similar to a traditional bank CD, but with a higher interest rate.

Equity-linked CD

An equity-linked CD ties the rate of return to the performance of a stock index, like the S&P 500 Composite Stock Price Index.

Foreign currency CDs

Foreign currency CDs convert your U.S. dollars into a foreign currency, like euros for example.

Variable-rate CDs

A variable rate CD still has a set term length but allows your interest rate to fluctuate.

Note that some of these CD types, like the equity-linked and foreign currency CD, are more complex when compared to a traditional CD. If you're considering these options, it would be in your best interest to speak with a financial advisor and tax advisor before opening an account.

Never Miss Important News or Updates with Our Weekly Newsletter

Get money-saving tips, hard-to-find info and tactics for a successful retirement in our free weekly newsletter.

What Is the Best Type of CD for You?

To determine which CD type is best for you, you need to decide which features you want your CD to have and how they will help you reach your retirement goals.

You should also consider the initial deposit requirement, term length, interest rate and if the CD is insured. For example, if you have $10,000 to deposit, a jumbo CD wouldn't be an option for you.

If your goal is to have your fixed initial deposit locked away for a set term to earn interest — a traditional CD could be best for you. However, if you want unique features, like being able to access your money early, a different CD type may be more beneficial for your needs.

What To Consider When Choosing the Best CD Type

| If You're Looking for a CD That Can: | You Could Consider a: |
| --- | --- |
| Give you tax advantages | IRA CD |
| Allow you to adjust your CD's interest rate | Bump-up, step-up or variable-rate CD |
| Have a higher interest rate compared to traditional CDs | High-yield, brokered or callable CD |
| Let you add to your initial deposit during the CD's term | Add-on CD |
| Permit a large initial deposit of at least $100,000 | Jumbo CD |
| Let you access your money before its maturity date without a penalty | Liquid (or no-penalty) CD |

It's important to remember that there isn't a one-type-fits-all CD to complete your retirement portfolio. There are key differences between each CD type to consider. If you're uncertain which CD fits your needs, consult with a financial advisor before opening a CD.

Frequently Asked Questions About CD Types

How do you choose the right type of CD for your retirement portfolio?

You'll need to consider your retirement needs, along with which features you want in your CD. For example, if you want a CD with an adjustable interest rate to help your retirement fund keep up with inflation, a bump-up CD could be the right type of CD for your retirement portfolio.

Should you buy several different types of CDs?

If you have enough money to invest in different types of CDs, it would be a good option to diversify your investments. For example, you could open one traditional CD and one no-penalty CD. This way, you have the option to tap into one of your CD early if you find yourself strapped for cash.

Advertisement

Connect With a Financial Advisor Instantly

Our free tool can help you find an advisor who serves your needs. Get matched with a financial advisor who fits your unique criteria. Once you've been matched, consult for free with no obligation.

Last Modified: October 2, 2023

Share This Page

7 Cited Research Articles
Your web browser is no longer supported by Microsoft. Update your browser for more security, speed and compatibility.
If you need help pricing and building your medicare plan, call us at 844-572-0696