What Does the Inflation Reduction Act Mean for Medicare?

Written by

Christian Simmons

Christian Simmons

Financial Writer

Christian Simmons is a writer for RetireGuide and a member of the Association for Financial Counseling & Planning Education (AFCPE®). He covers Medicare and important retirement topics. Christian is a former winner of a Florida Society of News Editors journalism contest and has written professionally since 2016.

Read More

Edited By

Lamia Chowdhury

Lamia Chowdhury

Financial Editor

Lamia Chowdhury is a financial content editor for RetireGuide and has over three years of marketing experience in the finance industry. She has written copy for both digital and print pieces ranging from blogs, radio scripts and search ads to billboards, brochures, mailers and more.

Read More

Published: August 23, 2022
4 min read time
This page features 9 Cited Research Articles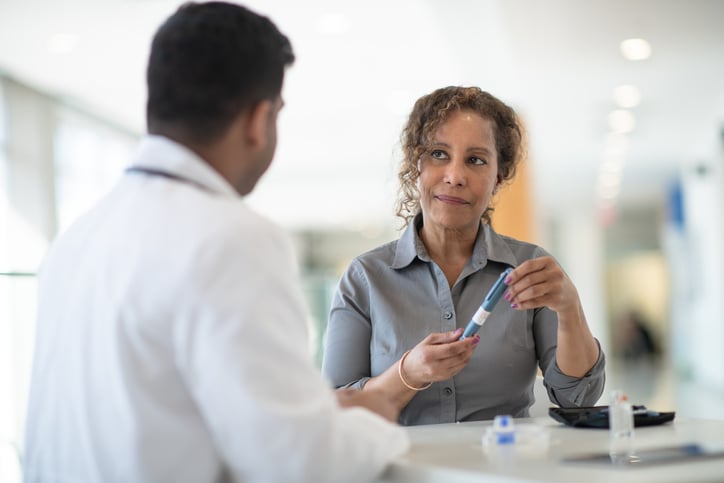 The United States has been grappling with inflation and dramatically rising prices throughout 2022. The government's solution to that issue could mean good news for Medicare beneficiaries.
President Biden signed the Inflation Reduction Act into law on Aug. 16, setting in motion several key changes to Medicare drug prices.
The bill, which has been pitched as a way to slow down rampant inflation and potentially help stave off even larger leaps in prices, is wide-ranging and will have an impact on consumers in several different ways.
Some doubt remains as to whether the bill will actually do what its name implies and reduce inflation, according to CBS News. But some of the changes laid out in the bill should have a strong and positive impact for Medicare.
Insulin Copayments for Medicare Part D Beneficiaries
It could take years before everyday Americans feel the effects of many of the changes introduced in the Inflation Reduction Act. But according to Yahoo, that is not the case for at least one major Medicare update.
Starting in 2023, insulin copayments will be capped at $35 per month for Medicare Part D beneficiaries. This means beneficiaries won't pay more than $420 in a year for the insulin they need.
This move will help to head off the price of insulin and keep it accessible to those who need it. According to the U.S. Centers for Medicare and Medicaid Services, 1 in 3 beneficiaries have been diagnosed with diabetes, and more than 3.3 million beneficiaries use insulin.
The change to insulin copayments will not affect those who are not on Medicare and receive health coverage from a non-Medicare plan.
Out-of-Pocket Maximum for Prescription Drugs
While it will cap monthly insulin prices at the start of the new year, the Inflation Reduction Act will also result in an even more critical cap in the coming years: how much beneficiaries can spend out of pocket on prescription drugs.
Starting in 2025, beneficiaries' out-of-pocket expenses for drugs will be capped annually at $2,000, a significant change from the current standard.
Beneficiaries in 2022 do not qualify for catastrophic coverage until they have spent $7,050 on prescription drugs, and after that, they must continue to pay a small copayment or coinsurance, according to CMS.
Drug Price Negotiations
Another longer-term change that could potentially have a major impact on beneficiaries in the future is that Medicare will soon have the ability to negotiate drug prices.
According to NBC News, Medicare will be authorized to negotiate the price of 10 drugs in 2026, followed by 15 more drugs in 2027 and another 20 drugs in 2029.
This change could potentially save Medicare — and eventually beneficiaries — a significant amount of money. According to the Kaiser Family Foundation, Medicare Part B spent $37 billion on prescription drugs in 2019, with 80% of that cost concentrated among the top 50 drugs. Part D spent $145 billion that year.
Giving Medicare the option to negotiate its prices would allow the program to significantly cut back on what it spends on prescription drugs each year, especially because much of the cost falls to a handful of specific drugs.
The Inflation Reduction Act also includes Medicare benefits expanding in 2023 to include free vaccinations. There are some changes to non-Medicare health plans in the bill as well, saving the average Affordable Care Act Marketplace enrollee $800 per year.
These many changes do come with a significant cost. According to The New York Times, the law will be financed with about $300 billion in new taxes, with most of that originating from taxes on large corporations.
Other Economic and Consumer Changes
The Inflation Reduction Act includes many economic changes beyond the scope of health care and Medicare.
One of its main purposes is to provide a significant financial commitment to fighting climate change. The hope of the provisions included in the bill is that carbon emissions will be cut down by 40% by 2030. According to The New York Times, the bill in part aims to accomplish this by putting $370 billion into spending and tax credits for low emission energy that can help to combat climate change.
The bill touches on several other key areas of the economy as well, including investing $60 billion into manufacturing jobs. Other aims include reducing energy bills by $500 to $1,000 and investing in cleaning up pollution in disadvantage communities.
While much of the bill could be considered good news for many Americans, questions remain about whether the actions taken will actually do anything to reduce inflation.
According to NPR, the bill aims to combat inflation in three main ways: reducing the federal deficit, promoting production of specific goods and products, and allowing Medicare's negotiation of drug prices to help slow the rising cost of drugs.
NPR noted that some experts feel the bill may not have much of an immediate impact on inflation at all. For example, Medicare's ability to negotiate drug prices is still years away even though it was approved through the bill.
Many of the changes and spending may be more long-term plays than genuine immediate inflation relief.
Your web browser is no longer supported by Microsoft. Update your browser for more security, speed and compatibility.
If you need help pricing and building your medicare plan, call us at 844-572-0696