What Does Mark Cuban's Cost Plus Drugs Mean for Medicare?

Written by

Christian Simmons

Christian Simmons

Financial Writer

Christian Simmons is a writer for RetireGuide and a member of the Association for Financial Counseling & Planning Education (AFCPE®). He covers Medicare and important retirement topics. Christian is a former winner of a Florida Society of News Editors journalism contest and has written professionally since 2016.

Read More

Edited By

Savannah Pittle

Savannah Pittle

Senior Financial Editor

Savannah Pittle is a professional writer and content editor with over 16 years of professional experience across multiple industries. She has ghostwritten for entrepreneurs and industry leaders and been published in mediums such as The Huffington Post, Southern Living and Interior Appeal Magazine.

Read More

Published: August 23, 2022
4 min read time
This page features 6 Cited Research Articles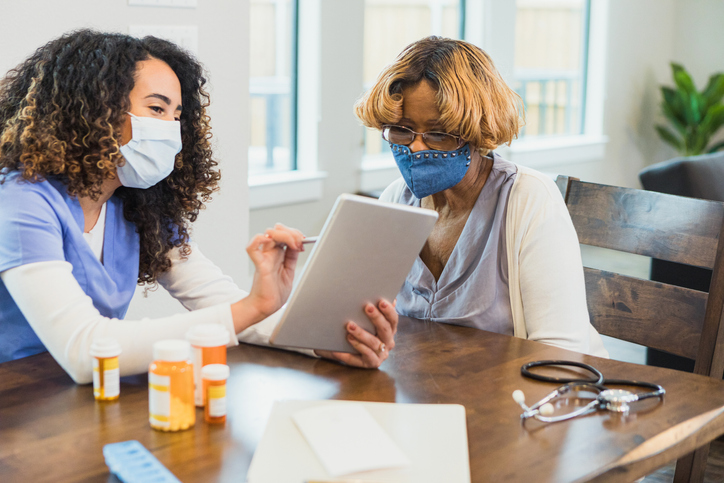 Rising drug prices have impacted Americans — Medicare beneficiaries and otherwise — for many years. Without affordable options, even those with health care coverage are forced to pay the market rates for the prescription drugs they need — adding up to over $1,100 per year on average.
But a new company founded by billionaire Mark Cuban is making waves in the pharmaceutical space by offering Americans an affordable alternative.
Cost Plus Drugs, Cuban's wholesale pharmacy venture, launched in January with a growing list of over 800 generic drugs for treating common conditions from cancer to dementia. Advertising a transparent 15% markup, the company is making prescription drugs attainable for Americans at significantly lower prices than they can get elsewhere.
As they face estimated spending on Part D benefits totaling over $111 billion in 2022, these lower drug prices could be especially appealing to those responsible for funding Medicare.
Medicare might save millions in federal funding and pass the savings on to its beneficiaries if it could access drugs at prices similar to those offered by Cost Plus Drugs. But making those savings a reality is more complex than it may appear.
How Cost Plus Drugs Is Changing Drug Prices
The idea behind Cost Plus Drugs is fairly straightforward: offer generic drugs to consumers at prices significantly lower than the rest of the industry. There is no insurance or coverage component, so consumers can purchase generic drugs from Cost Plus Drugs (with a valid prescription) the same way they would purchase any item from an online site.
Cost Plus Drugs makes its low prices a reality by cutting out ‌steps in the middle between the manufacturer of a drug and that drug actually getting to market. Circumventing the path along the way allows the company to dodge the significant markup that generic drugs often receive.
This difference can be dramatic.
According to CNN, the first item that Cost Plus Drugs sold was an antiparasitic drug used for hookworm infections. The standard cost was $225 per tablet. Cost Plus Drugs sold tablets for $20, less than 10% of
the standard price.
The company's model has opened the door for potentially dramatic differences in pharmaceutical spending.
What Medicare Pays for Drugs
Many older Americans receive drug coverage through private Part D prescription drug plans. But they can still leave real expenses for beneficiaries given the exorbitant cost of many types of drugs.
According to the Kaiser Family Foundation (KFF), Medicare Part D spending on drugs hit $183 billion in 2019.
For comparison, the federal government is set to spend $767 billion on Medicare as a whole in 2022
Prescription drug costs are a major expense for both plan providers and consumers, and they play a role in driving up prices across the board.
Outside of Cost Plus Drugs, pharmaceutical options are getting more expensive. In June, NBC News reported that 9% of drugs cost $150,000 or more a year in 2008. In 2021, 47% of drugs hit that cost threshold. These price spikes for a year's supply of the same drugs are substantial.
Can the Cost Plus Drugs Model Lead To Change for Medicare?
The idea of Medicare plans finding new and significantly less expensive ways to pay for drugs is enticing, but the Cost Plus Drugs model may have a surprisingly minor effect on Medicare spending — if it has any effect at all.
While Cost Plus Drugs offers consumers a more affordable way to access their prescriptions, its model generally only applies to generic drugs. While generics create expenses for Medicare, purchasing brand name drugs is significantly more of the program's burden.
KFF found that much of Medicare's drug costs centered on a few top drugs, often available only under their brand names. In 2019, the top 250 drugs with no generic counterpart made up just 7% of Part D-covered drugs. But those same 250 drugs accounted for 60% of Part D spending.
Medicare could save money if it could negotiate generic drug prices at the rates that Cost Plus Drugs has proven to be both tenable and possible.
But since that model does not account for the brand name drugs that make up the bulk of Medicare spending and continue to grow more expensive every year, it remains to be seen whether Cost Plus Drugs' disruption of the industry will offer a tangible benefit for Medicare beneficiaries.
Your web browser is no longer supported by Microsoft. Update your browser for more security, speed and compatibility.
If you need help pricing and building your medicare plan, call us at 844-572-0696