Changes to Medicare Coming in 2021

Written by

Rachel Christian

Rachel Christian

Financial Writer and Certified Educator in Personal Finance

Rachel Christian is a writer and researcher for RetireGuide. She covers annuities, Medicare, life insurance and other important retirement topics. Rachel is a member of the Association for Financial Counseling & Planning Education.

Read More

Published: November 10, 2020
3 min read time
This page features 8 Cited Research Articles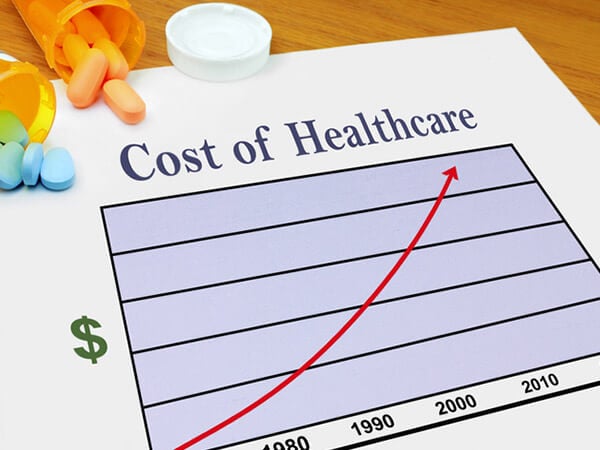 Medicare beneficiaries will spend $46.80 more per year on Part B premiums in 2021 and face higher deductibles, according to a November 6 news release from the Centers for Medicare & Medicaid Services, or CMS.
The new prices go into effect Jan. 1, 2021.
2021 Medicare Price Changes
The standard Medicare Part B premium will cost $3.90 more per month, increasing from $144.60 in 2020 to $148.50 in 2021.
The yearly Medicare Part B deductible will increase $5 for all beneficiaries, from $198 in 2020 to $203 in 2021.
The Medicare Part A inpatient hospital deductible will be $76 higher, increasing from $1,408 in 2020 to $1,484 in 2021.
Coinsurance for extended stays at hospitals and skilled nursing facilities will be pricier next year, too.
Medicare picks up the tab for your first 60 days in the hospital and your first 20 days in a skilled nursing facility, after your Part A deductible is met.
Currently, beneficiaries pay a $352 daily coinsurance payment for days 61 through 90 in a hospital. In 2021, it rises to $371.
In 2020, Medicare recipients owed a daily coinsurance payment of $176 for days 21 through 100 in a skilled nursing facility. That figure increases to $185.50 next year.
Don't Leave Your Health to Chance
Find a local Medicare plan that fits your needs by connecting with a licensed insurance agent.
Wealthy Medicare Beneficiaries Will Pay Even More
Part B premiums are based on a beneficiary's income.
Roughly 7 percent of wealthy Medicare recipients are required to pay more money due to income-related monthly adjustments, according to CMS.
A single person earning more than $88,000 a year, but less than or equal to $111,000, will pay $207.90 per month in Part B premiums next year, including a $59.40 surcharge.
That's a 2.7 percent increase from 2020, when this income bracket paid $202.40 a month, including a $57.80 surcharge.
The wealthiest beneficiaries — single people with incomes of $500,000 or more and couples with incomes of $750,000 or more — will pay $504.90 a month per person in Part B premiums next year, including a $356.40 surcharge.
In contrast, the Part B surcharge for the wealthiest Medicare recipients was $347 in 2020, or a monthly total of $491.60.
Medicare Price Increases Could Have Been Worse
Paying more for health care is never good news, but prices could have been even higher — at least for Medicare Part B premiums.
Earlier this year, the Medicare Trustees and Congressional Budget Office projected substantial Part B premium increases for 2021 as a result of additional program spending and other costs related to COVID-19.
According to AARP, the increase may have been as high as $25 to $50 more a month.
But on October 1, Congress acted by passing a last-minute short-term funding bill.
The new law included a measure to cap any Medicare Part B premium increases to 25 percent of what it otherwise would be for 2021.
"We do know the increase would have been much steeper without this 'fix' that was included in the bill approved by Congress," Tricia Neuman, senior vice president of the Henry J. Kaiser Family Foundation, told RetireGuide in October.
Medicare Price Increases and Social Security Adjustments
These new numbers aren't surprising — Medicare premiums and deductibles have increased several times in the last decade.
From 2011 to 2020, the standard Part B premium rose 25 percent.
The latest Medicare Part B premium increase of 2.7 percent is modest compared to the previous year's 6.7 percent increase of $9.10 a month.
In October, the Social Security Administration announced a 1.3 percent Cost of Living Adjustment, or COLA, for 2021.
That's expected to result in about $20 extra per month for the average retiree collecting Social Security benefits.
The Medicare Part B premium is automatically deducted from many seniors' Social Security checks.
For these beneficiaries, pricier Part B premiums may eat about a fifth of their Social Security COLA next year.
In December, the Social Security Administration will mail a COLA notice and final 2021 benefit amounts to beneficiaries.
You can also access this information online through my Social Security's Message Center.
Who Am I Calling?
Calling this number connects you to one of our trusted partners.
If you're interested in help navigating your options, a representative will provide you with a free, no-obligation consultation.
Our partners are committed to excellent customer service. They can match you with a qualified professional for your unique objectives.
We/Our Partners do not offer every plan available in your area. Any information provided is limited to those plans offered in your area. Please contact Medicare.gov or 1-800-MEDICARE to get information on all of your options.
888-694-0290