Medicare Advantage Costs in 2023
The average national monthly premium for a Medicare Advantage plan in 2022 was $19, according to U.S. Centers for Medicare & Medicaid Services. But costs may range from $0 to hundreds of dollars per month depending on where you live and your Part C plan. You must also pay the Medicare Part B premium, which is $164.90 in 2023, up from $148.50 in 2021.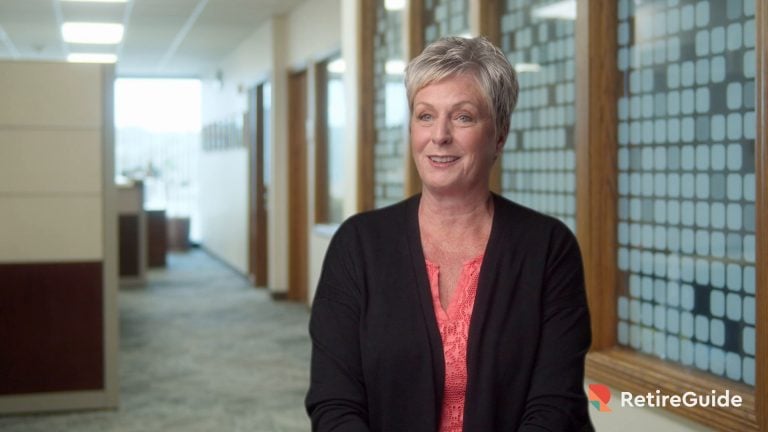 Written by

Lindsey Crossmier

Lindsey Crossmier

Financial Writer

Lindsey Crossmier is an accomplished writer with experience working for The Florida Review and Bookstar PR. As a financial writer, she covers Medicare, life insurance and dental insurance topics for RetireGuide. Research-based data drives her work.

Read More

Edited By

Lamia Chowdhury

Lamia Chowdhury

Financial Editor

Lamia Chowdhury is a financial content editor for RetireGuide and has over three years of marketing experience in the finance industry. She has written copy for both digital and print pieces ranging from blogs, radio scripts and search ads to billboards, brochures, mailers and more.

Read More

Reviewed By

Christian Worstell

Christian Worstell

Medicare Expert

Christian Worstell is a licensed health insurance agent and an established writer in the sector, with articles featured in Forbes, MarketWatch, WebMD and more. His work has positively impacted beneficiaries nationwide and empowers them to make strong health care decisions.

Read More

Published: August 14, 2020
Updated: March 13, 2023
7 min read time
This page features 8 Cited Research Articles

Key Takeaways

The Medicare Advantage premium is $18 in 2023, which is an 8% decrease from 2022.
The Part B premium, which you have to pay with a Medicare Advantage plan, is lowering to $164.90 in 2023.
Additional benefits, what plan you choose and which state you live in can fluctuate the cost of your Medicare Advantage plan.
Many Medicare Advantage plans have an option with $0 premiums in 2023.
There are new caps on out-of-pocket costs with a Medicare Advantage plan in 2023, like the $35 cap on select insulin.

How Much Do Medicare Advantage Plans Cost?

While the average cost for your Medicare Advantage premium is $18 in 2023, this isn't the guaranteed cost for everyone. 99% of Americans have access to a Medicare Advantage plan that includes prescription drug coverage with no premium charge at all in 2023.

To enroll in an Advantage plan, most still have to pay the monthly premium for Medicare Part B (medical insurance). 17% of Medicare Advantage plans even cover a reduction for your Part B premium in 2023, according to the Kaiser Family Foundation.

To clarify, your Medicare Advantage plan could cost around $0-$18. Consider the potential costs of your Part B premium, which is $164.90 in 2023, when choosing a plan.

Medicare Advantage plans can also offer additional benefits, like dental coverage or meal delivery services, which can increase costs. So, monthly premiums for Medicare Advantage plans vary based on the terms of the plan, the benefits offered and other circumstances.

Did You Know?

There are 3,998 Medicare Advantage plans available nationwide in 2023. 89% of the plans include prescription coverage, which often has a premium of $0.

"It's important to remember that the cost of a Medicare Advantage plan involves more than just the monthly premium. Sometimes the plans with higher premiums actually bring the biggest long-term savings."

Average Cost of Medicare Advantage Plans in Each State

The most affordable average Medicare Advantage premium is $0 per month in Alaska. The most expensive average premium is $70.77 per month in Minnesota. Refer to the map below to find the average cost of Medicare Advantage Plans in each state.

2023 Average Medicare Advantage Premium Costs by State

States with the most affordable premiums for a Medicare Advantage plan are Alaska, Nevada, Kansas, Missouri and Texas. States with costly Medicare Advantage plan premiums are Minnesota, Massachusetts, Hawaii, Wyoming and North Dakota.

Top 5 Most Affordable States for Medicare Advantage Plans

Alaska

$0

Nevada

$3.58

Kansas

$6.17

Missouri

$7.67

Texas

$8.94

Medicare Advantage Rates by Plan Type

There are two main types of Medicare Advantage plans — health maintenance organizations (HMO) and preferred provider organizations (PPO). With an HMO plan, you can expect to pay lower monthly rates and pay less out of pocket, according to Humana. A PPO plan allows you to see providers in and out of the network without a referral — so you can expect higher rates and out-of-pocket costs.

There are also two main types of PPO plans — local and regional. Local PPOs are typically cheaper, with average rates of $20 a month. Regional PPOs cost closer to $49 a month. Below are 2023 rates for select HMO and PPO plans with  Medicare Advantage companies so you have a better idea of what to expect, along with what's covered.

2023 Medicare Advantage HMO & PPO Rates

Plan Features
Humana Honor (HMO)
Aetna Medicare Premier (Local PPO)
BlueMedicare Choice (Regional PPO)
Monthly Premium
$0
$0
$49.90
Plan Benefits
✓ Vision
✓ Dental
✓ Hearing
✓ Trans-
portation
✓ Fitness
✓ Worldwide emergency
✓ Telehealth
✓ Over-the-counter drugs

✓ Vision
✓ Dental
✓ Hearing
✗ Trans-
portation
✓ Fitness
✓ Worldwide emergency
✓ Telehealth
✗ Over-the-counter drugs
✓ Vision
✗ Dental
✓ Hearing
✗ Trans-
portation
✓ Fitness
✓ Worldwide emergency
✓ Telehealth
✗ Over-the-counter drugs
Copays/Coinsurance

$0 Primary Doctor Copay
$25 Specialist Copay

$15 Primary Doctor Copay
$50 Specialist Copay

$10 Primary Doctor Copay
$50 Specialist Copay

Don't Leave Your Health to Chance

Find a local Medicare plan that fits your needs by connecting with a licensed GoHealth insurance agent.

Comparing the Costs of Medicare Advantage Plans

When comparing the costs of Medicare Advantage plans, be sure to consider the benefits you are receiving. For example, a free Medicare Advantage plan with a $0 premium may sound enticing, but the plan may come with bare-bones coverage.

A low premium may not be a good bargain if you end up paying hefty copayments on prescription drugs or have to pay the full costs of the benefits you passed up for the lower monthly payment.

Six Costs To Consider When Comparing Medicare Advantage Plans

Monthly premium

The average Medicare Advantage monthly premium is $18 in 2023.

Doctor visit copayment

Make sure you consider the different copayment amounts for your primary care doctor and specialist doctor.

Prescription drug copayment

Your prescription drug copayment depends on which Medicare Advantage plan you select.

Your deductible

Your deductible ranges depending on which Medicare Advantage plan you choose.

Maximum out-of-pocket costs

In 2023, your maximum out-of-pocket costs with Medicare Advantage are capped at $8,300.

Additional benefits (vision, hearing, dental or other services)

Other potential benefits include meal delivery services, telehealth, flex cards and fitness benefits.

Consider how much you'll likely pay per year for various health care services, then compare that to the premiums you'd pay over the course of the year.

Find More Cost Details From Your Medicare Advantage Plan

| | |
| --- | --- |
| Evidence of Coverage (EOC) | Your insurer will send you an EOC document each fall. It will give you updated information about what your plan covers, your costs and other important information. |
| Annual Notice of Change (ANOC) | Your ANOC will alert you to changes in your costs, coverage and services that take effect on Jan. 1 of the coming year. This document also arrives from your insurer in the fall. |

How Are Medicare Advantage Plans Priced?

It's important to look beyond just the monthly premium when shopping for a Medicare Advantage plan. You need to consider your total Medicare costs. These include deductibles, copayments, coinsurance and maximum out-of-pocket costs.

Since Medicare Advantage plans are sold by private insurers, the companies can make several decisions that affect the price of each plan.

Business Decisions That Affect Medicare Advantage Plan Pricing

Which plans a company chooses to offer
How the company calculates the price and profit margin for premiums and cost-sharing
Additional benefits that the company offers

Unlike Medigap, which has 10 standardized plans across all companies, there are no standardized Medicare Advantage plans.

You will need to compare Medicare Advantage plans to find the right benefits and prices for your health care needs and personal finances.

Did You Know?

Medicare does not set the amounts that Medicare Advantage plans can charge for deductibles and services. These are set by the private insurers selling the plans and can change each year on Jan. 1.

Consider Your Potential Out-of-Pocket Costs

In 2023, the maximum out-of-pocket (MOOP) you can spend for a Medicare Advantage plan is $8,300. This amount changes each year. You should also consider your monthly premium, annual deductible, copays and coinsurance.

Starting in 2025, there will be a $2,000 cap on how much Medicare Advantage and Part D beneficiaries can pay out-of-pocket for prescription drugs.

If you take insulin, there is a new cap on out-of-pocket costs for injectable insulin. Starting on Jan. 1, 2023, injectable insulin is capped at $35 per monthly supply for Medicare Advantage beneficiaries.

Getting Help Paying for Medicare Advantage Plans

If you need financial aid to pay for your Medicare Advantage plan, consider a Medicare Special Needs Plan (SNP) plan instead. SNP plans are a type of Medicare Advantage plan for individuals eligible for Medicare and who have specific financial or health care needs.

All SNP plans provide prescription drug coverage, benefits to a specific disease or condition, along with other benefits. There are three main types of SNP plans — a Chronic Condition SNP (C-SNP), Institutional SNP (I-SNP) and Dual Eligible SNP (D-SNP).

Frequently Asked Questions About Medicare Advantage Costs

Editor Samantha Connell contributed to this article.

Last Modified: March 13, 2023

Share This Page

8 Cited Research Articles
Who Am I Calling?
Calling this number connects you to one of our trusted partners.
If you're interested in help navigating your options, a representative will provide you with a free, no-obligation consultation.
Our partners are committed to excellent customer service. They can match you with a qualified professional for your unique objectives.
We/Our Partners do not offer every plan available in your area. Any information provided is limited to those plans offered in your area. Please contact Medicare.gov or 1-800-MEDICARE to get information on all of your options.
888-694-0290
Your web browser is no longer supported by Microsoft. Update your browser for more security, speed and compatibility.
If you need help pricing and building your medicare plan, call us at 844-572-0696