Medicare Advantage Costs
The average national monthly premium for a Medicare Advantage plan in 2022 was $19, according to U.S. Centers for Medicare & Medicaid Services. But costs may range from $0 to hundreds of dollars per month depending on where you live and your Part C plan. You must also pay the Medicare Part B premium, which is $164.90 in 2023, up from $148.50 in 2021.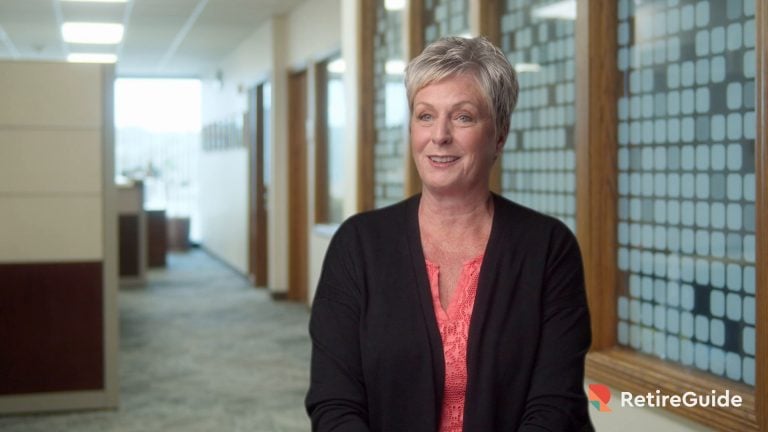 Written by

Terry Turner

Terry Turner

Senior Financial Writer and Financial Wellness Facilitator

Terry Turner has more than 30 years of journalism experience, including covering benefits, spending and congressional action on federal programs such as Social Security and Medicare. He is a Certified Financial Wellness Facilitator through the National Wellness Institute and the Foundation for Financial Wellness and a member of the Association for Financial Counseling & Planning Education (AFCPE®).

Read More

Edited By

Matt Mauney

Matt Mauney

Financial Editor

Matt Mauney is an award-winning journalist, editor, writer and content strategist with more than 15 years of professional experience working for nationally recognized newspapers and digital brands. He has contributed content for ChicagoTribune.com, LATimes.com, The Hill and the American Cancer Society, and he was part of the Orlando Sentinel digital staff that was named a Pulitzer Prize finalist in 2017.

Read More

Published: August 14, 2020
Updated: January 17, 2023
3 min read time
This page features 10 Cited Research Articles
How Much Do Medicare Advantage Plans Cost?
2023 Average Medicare Advantage Premium Costs by State
69% of the 28.4 million Americans enrolled in a Medicare Advantage plan in 2022 paid no premiums for their plan itself. But to enroll in an Advantage plan, they still had to pay the monthly premium for Medicare Part B (medical insurance).
There are 3,834 different Medicare Advantage plans sold by private insurance companies that contract with Medicare in 2022. The plans are required to provide all the same coverage offered by Original Medicare — Part A and Part B.
Medicare Advantage plans can offer additional benefits and that can increase their costs. So, monthly premiums for Medicare Advantage plans vary based on the terms of the plan, the benefits offered and other circumstances.
The average monthly premiums for Medicare Advantage plans have decreased steadily since 2015, according to a 2022 study from the Kaiser Family Foundation. The average HMO monthly premium is $16 a month in 2022. This has been driven largely by steep declines in premiums for local PPO plans.
But regional PPO plans have bucked the trend, with premium costs increasing since 2015. An average PPO premium is $49 a month in 2022.
How Are Medicare Advantage Plans Priced?
It's important to look beyond just the monthly premium when shopping for a Medicare Advantage plan. You need to consider your total Medicare costs. These include deductibles, copayments, coinsurance and maximum out-of-pocket costs.
Since Medicare Advantage plans are sold by private insurers, the companies can make several decisions that affect the price of each plan.
Business Decisions That Affect Medicare Advantage Plan Pricing
Which plans a company chooses to offer
How the company calculates the price and profit margin for premiums and cost-sharing
Additional benefits the company offers
Unlike Medigap, which has 10 standardized plans across all companies, there are no standardized Medicare Advantage plans.
You will need to compare Medicare Advantage plans to find the right benefits and prices for your health care needs and personal finances.
Did You Know?
Medicare does not set the amounts Medicare Advantage plans charge for deductibles and services. These are set by the private insurers selling the plans and can change each year on Jan. 1.
Don't Leave Your Health to Chance
Find a local Medicare plan that fits your needs by connecting with a licensed GoHealth insurance agent.
Comparing the Costs of Medicare Advantage Plans
A monthly $0 Medicare Advantage premium may sound enticing, but the plan may come with bare bones coverage. When comparing the costs of Medicare Advantage plans, be sure to consider the benefits you are receiving.
A low premium may not be a good bargain if you end up paying hefty copayments on prescription drugs or have to pay the full costs of benefits you passed up for the lower monthly payment.
Six Costs to Consider When Comparing Medicare Advantage Plans
Monthly premium
Doctor visit copayment
Prescription drug copayment
Your deductible
Maximum out-of-pocket costs
Additional benefits (vision, hearing, dental or other services)
Consider how much you'll likely pay per year for various health care services, then compare that to the premiums you'd pay over the course of the year.
Find More Cost Details from Your Medicare Advantage Plan
Evidence of Coverage (EOC)

Your insurer will send you an EOC document each fall. It will give you updated information about what your plan covers, your costs and other important information.

Annual Notice of Change (ANOC)

Your ANOC will alert you to changes in your costs, coverage and services that take effect on Jan. 1 of the coming year. This document also arrives from your insurer in the fall.
Consider Your Potential Out-of-Pocket Costs
Medicare sets limits on how much a Medicare Advantage plan can require you to pay out-of-pocket each year. In 2022, the limit is $7,550 for in-network services and $11,300 combined for in-network and out-of-network services.
The average is considerably lower than those limits, but it can still cost you thousands of dollars.
Last Modified: January 17, 2023
Share This Page
10 Cited Research Articles
Who Am I Calling?
Calling this number connects you to one of our trusted partners.
If you're interested in help navigating your options, a representative will provide you with a free, no-obligation consultation.
Our partners are committed to excellent customer service. They can match you with a qualified professional for your unique objectives.
We/Our Partners do not offer every plan available in your area. Any information provided is limited to those plans offered in your area. Please contact Medicare.gov or 1-800-MEDICARE to get information on all of your options.
888-694-0290
Your web browser is no longer supported by Microsoft. Update your browser for more security, speed and compatibility.
If you need help pricing and building your medicare plan, call us at 844-572-0696