Benefits & Discounts for Seniors
Senior benefits and discounts can help you make the most of your retirement dollars. Knowing what's available to you can help you plan your retirement finances more effectively and efficiently. And it can ease some of the stress of transitioning to retirement.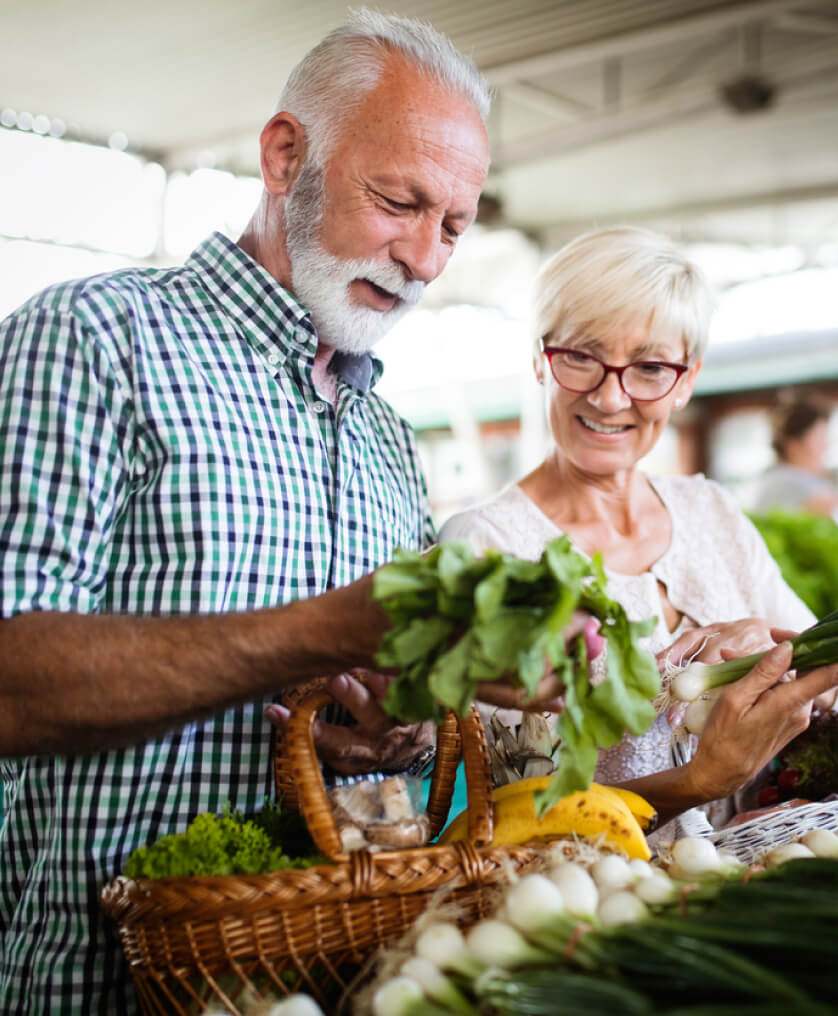 There's a long list of discounts to save you money in retirement.
State and federal agencies have programs that may help you meet your expenses that Social Security and Medicare may not.
Businesses and organizations also provide discounts that make shopping, dining and travel more affordable.
Health Care Benefits
Medicare does not cover all your health care benefits. You still have to pay monthly premiums for medical and drug coverage. There are also copayment or coinsurance costs and deductibles. You may qualify for other benefits that help cover those costs.
Medicare Savings Programs
There are four different types of Medicare Savings Programs that can help people meet costs not covered by the federal health care program.
All four are administered by your state's Medicaid program.
Types of Medicare Savings Programs
Qualified Disabled Working Individual (QDWI)

If you are under 65 and disabled, but have gone back to work, then you're no longer eligible for premium-free Medicare Part A. QDWI will pay your premium if you are eligible. To qualify, your income must be at or below 200 percent of the Federal Poverty Level (FPL) and your resources must be below $4,000 if you're single or $6,000 if you're married.

Qualified Medicare Beneficiary (QMB)

If you qualify, QMB will cover your Medicare Part A and Part B deductible and copayments or coinsurance. Your income has to be below the FPL, and you must have resources of less than $7,860 if you're single or $11,800 if you're married.

Qualifying Individual (QI)

This covers your Medicare Part B premium. It's available on a first-come, first-served basis. To be eligible, you must have an income between 120 percent and 135 percent of the FPL and your resources have to be less than $7,860 if you're single or $11,800 if you're married.

Specified Low-Income Beneficiary (SLMB)

SLMB covers your Medicare Part B premium if you are eligible. To qualify for SLMB, you have to have a disability and an income between 100 percent and 120 percent of the FPL. Your resources have to be less than $7,860 if you're single or $11,800 if you're married.
Extra Help
Extra Help is a program run jointly by Medicare and Social Security. It's for people with lower incomes and limited resources and can help with low cost prescriptions.
Extra Help Drug Prices
Each covered generic drug

$3.60

Each covered brand-name drug

$8.95
State Medicaid Programs
Medicaid provides health care services for 7 million American seniors, according to the Center on Budget and Policy Priorities. More than 1 in 5 people on Medicare also receive Medicaid benefits.
Medicaid Benefits for Seniors
One of the most important Medicaid programs for seniors is long-term care since Medicare does not cover nursing home care. But Medicaid also helps fill gaps in out-of-pocket costs from Medicare and helps seniors on low incomes.
Medicaid Facts
Two in 3 nursing home residents receive care through Medicaid.
Medicaid can cover transportation and vision care costs Medicare doesn't.
Medicaid pays Medicare premiums for low-income seniors.
In 2014, more than half of all long-term care Medicaid paid for was spent on home and community-based services.
The services are designed to let seniors and others avoid isolation while fostering independence, health and quality of life, according to the U.S. Centers on Medicare & Medicaid Services.
Medicaid also offers a Program of All-Inclusive Care for the Elderly. This program provides comprehensive and coordinated care to certain frail, elderly people. PACE is tailored to people who wish to remain in their community instead of a nursing home.
PACE Eligibility Requirements
You must be age 55 or older.
You must live in the service area of a PACE organization.
You must be eligible for nursing home care.
You must be able to live safely in your community.
Prescription Drug Assistance Programs
Prescription drug assistance is another benefit Medicaid provides to seniors.
These may be paid through State Pharmaceutical Assistance Programs. Many states and the U.S. Virgin Islands will provide financial assistance to help seniors pay for their prescription drug costs as well as premiums for their drug coverage.
Do you qualify for drug assistance?
Health Discounts for Seniors
Drug stores, eyeglass retailers and other health services frequently offer senior discounts that can save you money whether you are on Medicare or still using your employer's insurance.
The age to qualify for these discounts varies, but it's wise to ask.
Examples of Senior Health Discounts
AARP

Up to 60 percent savings on FDA-approved prescription drugs not covered by insurance.

Rite Aid

A 20 percent discount on the first Wednesday each month for those 65 and older.

Walgreens

A 20 percent discount on the first Tuesday of each month for those 55 and older and AARP members.

LensCrafters

Varying discounts for AARP members.
Tax Relief for Seniors
Seniors have a variety of tax relief options available from local, state and federal governments.
For federal income taxes, once you turn 65 you get to claim a larger standard deduction and you can earn more before having to pay federal taxes.
States, cities and counties also provide tax breaks and relief to seniors that vary from place to place. Your tax preparer can help you find tax savings for your locality.
Tax Relief Available for Seniors
Homestead Exemptions, Rebates, Credits and Refunds

These vary between localities, but they reduce the amount of property taxes you have to pay on your home.

Property Tax Abatements

Abatements reduce or eliminate property taxes on new construction or additions to your home. You still have to pay taxes on the value of your property before the new construction. Rules vary by locality.

Property Tax Deferrals

Deferrals put off property taxes. The city or county places a tax lien on your property. Seniors may be able to stay in the home, but once they pass away, the government takes the taxes owed from sale of the property.

Home Valuation Freeze

Sometimes called the Senior Freeze, it locks the taxable value of a senior's home. As the real value of the home increases, seniors receive a deduction off their property tax bill. They are only taxed at the frozen value of the property, not the actual value.

Earned Income Tax Credit

The EITC is a federal benefit for working people with low to moderate incomes. It can reduce the amount of tax you owe and may even give you a refund. You must meet certain requirements and you have to file a tax return even if you don't owe taxes to qualify.

Tax Credit for the Elderly and Disabled

If you turned 65 as of 2019, filling out Form 1040SR on your taxes will give you an additional $1,300 in standard deductions, making you eligible for a total of $13,000 in standard deductions for the tax year.
Financial Assistance and Resources for Seniors
There are multiple local, state and federal programs that can provide additional assistance to seniors trying to make ends meet. These are generally targeted to people with low incomes and limited financial resources.
Financial Assistance Available to Seniors
State Supplemental Income Program

SSI pays monthly benefits to people with limited income and resources who are blind, disabled or age 65 and older. People collecting Social Security benefits may also be eligible for SSI.

Emergency Food Assistance Program

TEFAP varies from state to state but is for people with limited income and resources. People who qualify for the program can visit agencies such as food pantries or soup kitchens for food.

Low Income Home Energy Assistance Program

LIHEAP provides money to low-income households to help pay for fuel bills for heating or cooling.
Financial Resources and Options for Seniors with More Assets
People with more assets and resources may be able to build other sources of retirement income. There are multiple resources you should consider.
Financial Resources Available to Seniors
Social Security Income

Social Security is a pay-as-you-go program in which today's workers pay taxes that fund benefits for today's retirees or other recipients. It is the primary source of retirement income for many Americans.

Annuities

Annuities are insurance contracts that you can grow into retirement savings and then provide you with a guaranteed income when you retire.

Insurance Policy Conversion

You may outlive your insurance policy. Through insurance policy conversion, you convert your term-life policy to permanent life insurance, such as whole life insurance, keeping it in effect for your entire life.

Reverse Mortgages

These are financial agreements in which you turn over the equity in your home in exchange for regular payments to supplement your retirement income. You keep the title to your home and the money you receive is usually tax free. If you sell your home or pass away, you or your estate have to pay back the payments you received.
Travel Discounts for Seniors
Many retirees spend their extra free time traveling. Knowing what travel discounts are available can extend your travels while putting less stress on your bank account.
Some discounts require AARP membership, but others may just require proof of age.
Flights
United Airlines

Varying discounts if you're 65 or older.

Southwest Airlines

Varying discounted fares on many flights if you are 65 or older.

Delta Airlines

Varying discounts on some routes for people 62 and older.

American Airlines

Varying discounts on some routes for people 65 and older.
Bus & Train Fares
Amtrak

A 10 percent discount on most fares to people 65 and older.

Greyhound Bus Lines

A 5 percent discount for passengers 62 and older.

Trailways Transportation

Various discounts to those 50 or older.
Rental Cars
Hertz

Up to a 20 percent discount for people 50 and over.

Avis

Up to 30 percent discounts for AARP members.

Budget

Up to 30 percent off at participating locations.
Hotels
Marriott

A 15 percent discount at select hotels if you are 62 or older.

Days Inn

Special senior rates for guests 60 and older.

Choice Hotels

A 10 percent discount for AARP cardholders and for advance reservations if you're over 60.

Best Western

Up to a 15 percent discount at certain locations if you are 55 or older.
Did You Know?
Once you turn 62, you can buy an $80 lifetime pass to U.S. National Parks and recreation areas. It covers daily use fees and admission costs to about 2,000 federal recreation sites.
Dining Discounts for Seniors
If you enjoy dining out, there are plenty of options from fast food to casual dining to even more pricey restaurants that offer discounts to seniors. Having an AARP membership will add even more restaurants to your chances of a discount.
Top 10 Dining Discounts for Seniors
Applebees

10 to 15 percent discount for anyone 60 or older.

Bonefish Grill

10 percent discount with your AARP card.

Burger King

10 percent discount if you are 60 or older.

Carrabba's Italian Grill

10 percent discount for AARP members.

Chick-fil-A

Small drink and a 10 percent discount if you're 55 or older.

McCormick & Schmick's

10 percent discount with your AARP card.

McDonalds

Varying discounts for those 55 and older.

Outback Steakhouse

10 percent discount with your AARP card.

Popeye's

A free small drink and a 10 percent discount if you're 55 and older.

Wendy's

10 percent discount if you're 55 or older.
Be sure to ask about senior discounts at these and other restaurants before ordering.
Shopping Discounts for Seniors
You can also take advantage of senior discounts when shopping for clothes or groceries.
Clothing Store Senior Discounts
Banana Republic

10 percent discount if you're 50 or older (but only at participating stores).

Belk

20 percent off (or 15 percent off home/shoes) on Tuesdays. Also applies to active military, veterans and teachers.

Kohl's

15 percent discount on Wednesdays for people 55 and older.

Ross Stores

10 percent discount on Tuesdays if you're 55 and older.

TJ Maxx

10 percent discount on Mondays for people 55 and older.
Even thrift stores offer senior discounts. Goodwill offers a 10 percent discount to those 60 and older on a select day of the week. Ask your local store which day they designate.
Salvation Army thrift stores offer up to a 50 percent discount on some items if you're 55 or older.
Grocery Shopping Discounts for Seniors
It appears that grocery stores are phasing out senior discounts in favor of overall savings, according to some groups that follow these trends.
Not every store in the chain may participate in senior discounts. But you should ask your local store if they do and can still find discounts at a lot of checkout counters.
Examples of Senior Discounts at Grocery Stores
Kroger

Some, but not all, stores in the chain have Senior Days that offer a 10 percent discount.

Harris Teeter

A 5 percent discount on Wednesdays to customers 55 and older with a valid ID and store VIC club card.

Piggly Wiggly

A 5 percent discount for those 55 and older on select days. Not all stores participate.

Albertsons

10 percent discount on the first Wednesday of the month for those 55 and older. Not all Albertsons participate.
Benefits and Discounts for Senior Veterans
There were more than 12.4 million veterans 65 and older according to the 2012 U.S. Census brief. Elderly veterans are eligible for a wide range of benefits from the U.S. Veterans Administration.
Most veterans are familiar with more well-known VA benefits such as disability compensation, pensions, home loans and health care.
But there are also benefits specifically tailored to elderly veterans.
VA Benefits for Elderly Veterans
Aid and Attendance

A&A is an increased monthly pension for veterans who are bedridden, require help with daily functions such as bathing or dressing, in a nursing home, or have limited vision.

Housebound

An increased monthly pension if permanent disability confines you to your immediate home.

VA Geriatrics Program

Health care administered by the VA for elderly veterans who have complex health care needs.

Extended Care

Also defined as long-term care, this provides VA assistance for veterans of all ages who need daily support and assistance from another person.
Elderly veterans can receive both geriatric and extended care programs at home, at VA medical centers or in their individual communities.
Apply for Elderly Veteran Services
Discounts for Senior Veterans
Especially since 9/11, dozens of companies have offered discounts to active duty military, and many of those also offer discounts to veterans long after they served. You will need to show proof of your service.
You can find discounts on things such as restaurant meals, travel and auto parts. If you served, it's smart to ask if a business offers a veteran's discount before ordering or ringing up a purchase.
Senior Veteran Discounts
The Home Depot

10 percent discount for disabled veterans and retired service members every day. The discount extends to all veterans on national holidays.

Verizon Wireless

All military, veterans and their families qualify for a 15 percent discount on certain phone plans and 25 percent discount on certain accessories.

Amtrak

Veterans and family members receive a 10 percent discount on the lowest available fare on certain trains.

LasikPlus

Veterans qualify for a 20 percent discount on laser eye surgery.

Jiffy Lube

Active duty and retired service members qualify for up to a 25 percent discount on most services.
Resources for Seniors
Several organizations and government agencies can provide more resources and information about senior benefits and discounts.
Share This Page
12 Cited Research Articles
Top

Click to jump back to top
Need Help Planning Your Retirement?
Yes, I'm Interested
I Have Help Already
I Will Manage It Myself
RetireGuide will soon offer services to help you better manage your retirement.
We will be offering assistance with annuities, life insurance, Medicare and financial planning. Sign up for updates and be the first to know when these services are available.
Get the right information to stay on top of your retirement planning.
Sign up for our newsletter for our latest retirement planning guides, tips and more!