Best Age to Buy an Annuity
The best age to buy an annuity depends on your circumstances and the type of annuity that you want to invest in. Immediate annuities pay out sooner than other annuity types, so they make sense for people close to retirement or older. Deferred annuities build value over time, meaning you would likely want to purchase one at a younger age.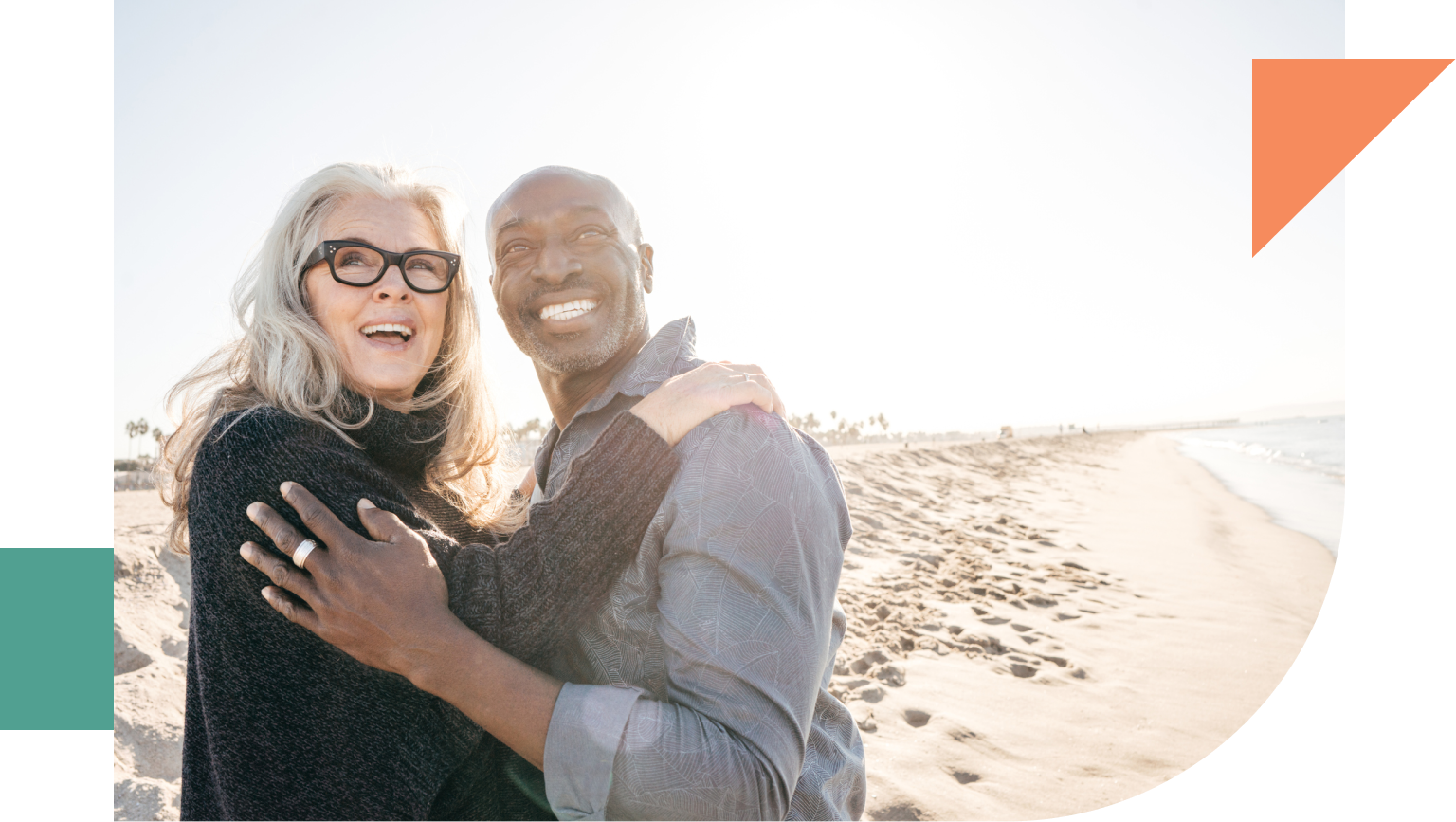 Written by

Christian Simmons

Christian Simmons

Financial Writer

Christian Simmons is a writer for RetireGuide and a member of the Association for Financial Counseling & Planning Education (AFCPE®). He covers Medicare and important retirement topics. Christian is a former winner of a Florida Society of News Editors journalism contest and has written professionally since 2016.

Read More

Edited By

Savannah Pittle

Savannah Pittle

Senior Financial Editor

Savannah Pittle is a professional writer and content editor with over 16 years of professional experience across multiple industries. She has ghostwritten for entrepreneurs and industry leaders and been published in mediums such as The Huffington Post, Southern Living and Interior Appeal Magazine.

Read More

Financially Reviewed By

Toby Walters, CFA®

Toby Walters, CFA®

Chartered Financial Analyst and Paraplanner

Toby Walters, CFA®, has over 25 years of financial research experience. With a knowledge and understanding of researching and analyzing financial data, he has developed a unique and experienced viewpoint on money matters. He has been a chartered financial analyst since 2003, and most recently a portfolio analyst and paraplanner.

Read More

Published: March 21, 2023
Updated: July 6, 2023
6 min read time
This page features 5 Cited Research Articles

Key Takeaways

There is no one age that makes the most sense to buy an annuity.
Annuity buyers are typically older than 50 and nearing retirement.
When to buy depends on the type of annuity desired. Deferred annuities build value over years, while immediate annuities pay out soon after they're purchased with a lump sum.
If you're younger, it can make more investment sense to consider annuity alternatives like 401(k) plans or IRAs.

What Is the Best Age To Buy Annuities?

There is no one age that makes the most sense to buy an annuity. The timing depends on your personal situation and the type of annuity you are interested in. Do you need money soon? Or are you able to wait until you retire to receive your payments?

Remember that buying and annuitizing are not the same things. Buying an annuity refers to the actual purchase of an annuity, either with a lump-sum payment or with monthly payments. Annuitization occurs when you receive your guaranteed stream of payments from the annuity investment.

You will probably want to annuitize later in life, although every situation is unique. Depending on how much value you wish to build up, purchasing the annuity itself may happen much earlier.

Buying vs. Annuitizing

Buying an Annuity

Purchasing the annuity and funding it, whether in regular premiums over a long stretch of time or in a lump sum payment

Annuitizing an Annuity

Ceasing your contributions and converting the annuity into a periodic and guaranteed stream of payments

The type of annuity you want is a major factor in your purchase because the accumulation period can vary from type to type.

Annuities paid for in installments build up value over years. You should buy those earlier in life than those that involve a single lump sum contribution.

Interested in Buying an Annuity?

Learn how annuities provide premium protection, guaranteed retirement income and long-term care benefits through our partner Annuity.org.

Although you may be as young as 18 to purchase an annuity, many companies have established their own minimum (and maximum) ages. Ultimately, your circumstances are more important than your age when determining whether buying an annuity is suitable. Factors such as genetics and your life expectancy impact what the best age may be for purchasing an annuity.

Is There an Age Limit for Buying an Annuity?

Other than having to be at least 18 years old, there's no legal age cap or limit on buying an annuity. However, some annuity providers set their own age limits on who they will sell a product to.

These limits vary from company to company. Often, they're upper age limits to prevent the purchase of an annuity when you're past retirement age. That limit can range from the 70s to your 90s depending on both the provider and the type of annuity.

Insurance companies may set limits to ensure that annuity buyers are older, so an annuity may not always be a workable choice if you are in your 20s, 30s or even 40s.

There are also age limits regarding the annuitization of a purchased annuity. Tax penalties and early cash-out penalties can come into play if you take money out of your annuity before you turn 59½.

Immediate vs. Deferred Annuity Income

A major factor for when you should buy an annuity is the type of product that you're interested in. Different annuities accumulate money in different ways, and that makes timing important.

Immediate annuities pay out soon after they're purchased, so you people who are already retired or close to retirement may find them appealing. When people purchase an immediate annuity, they typically do so with a lump sum or else pay into it over a short amount of time.

The annuity pays out preset, periodic payments after a short but defined period, often 12 months. Opting for an immediate annuity might make the most sense if you already have a nest egg ready to invest or have already entered retirement.

But if you're younger or still building your retirement savings, then a deferred annuity will likely be a better fit. A deferred annuity involves paying premiums into the product over a long stretch of time, steadily building up the value of your annuity over years. This route may make the most sense for younger buyers.

Annuity Payouts and Payment Types

Annuity Alternatives for Younger Investors

If you're young and early in your retirement savings journey, an annuity may not be a realistic option for you and your circumstances.

According to a 2022 Transamerica study, the most common fear among today's workers is the possibility of outliving their savings. Being proactive and saving early can ease those fears, and having the bulk of your savings tied up in an annuity that you can't touch may not be advisable.

To get the most bang for your savings bucks, investing in an employer-based retirement plan can make fiscal sense. Many employees have the option to place part of their salary each month into a 401(k) or similar plan. Those contributions are then invested to grow their value over the coming decades. Employers sometimes match some of your contributions, helping your savings to grow faster.

If you don't have access to a 401(k) through work, then an IRA may accomplish many of the same goals. Financial services companies have pre- and post-tax IRAs. If you're self-employed, you can create an option of a Simplified Employee Pension Plan (SEP), whose annual savings caps are much higher than those for 401(k) plans and IRAs.

There are also one-off investment options to consider, including buying treasury bonds, municipal bonds or certificates of deposit. These can each grow your retirement money before it's time to invest in an annuity.

These are low-risk alternatives that don't come with a high rate of return but can help you grow money that you don't need access to in the short term.

Can you roll your IRA or 401(K) into an annuity?

Best Age to Buy Annuities FAQs

How do annuities work with Social Security income?

Receiving payments from an annuity won't affect your Social Security retirement benefits because these benefits are based on income during your working years. Annuities can, however, impact Supplemental Security Income (SSI) benefits. However, the impact can be complex and may depend on various factors, so it is crucial to speak with the SSA and a qualified attorney who can provide guidance on how to structure the annuity or explore other options to protect SSI benefits.

Should you buy an annuity for your children?

If you have the money, buying an annuity for your child can make sense. Doing so can help guarantee them a regular stream of payments that can last throughout their lives and help to secure them financially. It's also a way some parents may choose to pay for their children's college education.

Advertisement

Connect With a Financial Advisor Instantly

Our free tool can help you find an advisor who serves your needs. Get matched with a financial advisor who fits your unique criteria. Once you've been matched, consult for free with no obligation.

Last Modified: July 6, 2023

Share This Page

5 Cited Research Articles
Who Am I Calling?
Calling this number connects you to one of our trusted partners.
If you're interested in help navigating your options, a representative will provide you with a free, no-obligation consultation.
Our partners are committed to excellent customer service. They can match you with a qualified professional for your unique objectives.
We/Our Partners do not offer every plan available in your area. Any information provided is limited to those plans offered in your area. Please contact Medicare.gov or 1-800-MEDICARE to get information on all of your options.
844-359-1705
Your web browser is no longer supported by Microsoft. Update your browser for more security, speed and compatibility.
If you need help pricing and building your medicare plan, call us at 844-572-0696