Expert Tips for Stretching Your Money in Retirement

Written by

Rachel Christian

Rachel Christian

Financial Writer and Certified Educator in Personal Finance

Rachel Christian is a writer and researcher for RetireGuide. She covers annuities, Medicare, life insurance and other important retirement topics. Rachel is a member of the Association for Financial Counseling & Planning Education.

Read More

Edited By

Matt Mauney

Matt Mauney

Financial Editor

Matt Mauney is an award-winning journalist, editor, writer and content strategist with more than 15 years of professional experience working for nationally recognized newspapers and digital brands. He has contributed content for ChicagoTribune.com, LATimes.com, The Hill and the American Cancer Society, and he was part of the Orlando Sentinel digital staff that was named a Pulitzer Prize finalist in 2017.

Read More

Published: June 9, 2020
4 min read time
This page features 8 Cited Research Articles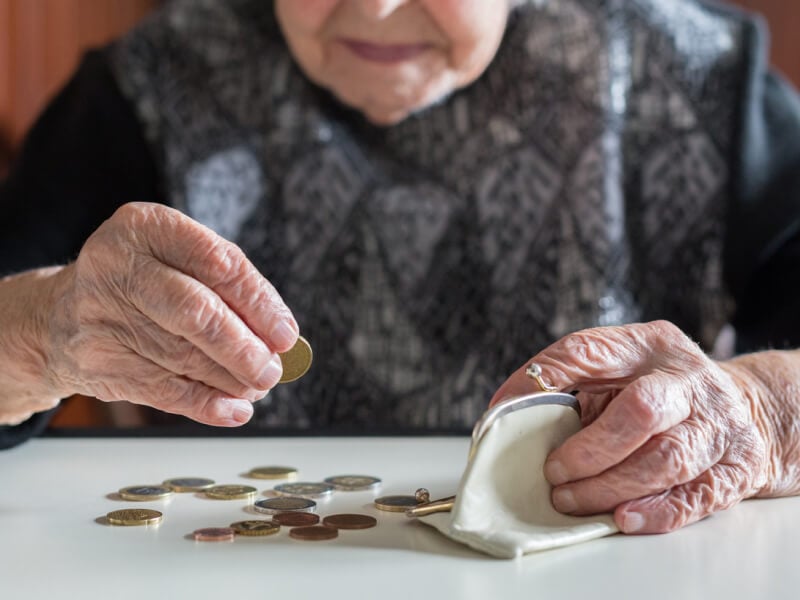 Retirement planning is important. But for millions of older Americans, stretching those hard-earned dollars over 20 years or more can be a major challenge.
How do you make sure your nest egg lasts after exiting the workforce?
While everyone's situation is different, a few key strategies may help sustain your retirement income and maintain financial independence for years to come.
Account for Medical Costs
Julianne Miller is an accredited financial counselor and daily money manager from Pennsylvania.
Her company, Life Money Management, works primarily with clients 60 years and older who need help with the personal habits and behaviors that directly impact their ability to earn, save and invest money.
Miller said medical bills are one of the biggest obstacles her clients struggle with.
"Medicare is incredibly complex and difficult to understand," Miller told RetireGuide. "People aren't always familiar with the rules or out-of-pocket costs they're actually responsible for."
According to a 2018 study by Vanguard Research and Mercer Health and Benefits, a 65-year-old woman could expect to pay anywhere from $3,300 to $7,700 each year on premiums and out-of-pocket medical, dental and vision costs.
But in some cases, costs may be as high as $21,800 a year, researchers found.
Many people think Medicare is a blanket catch-all for health care costs, Miller notes. But this simply isn't true.
On average, beneficiaries in traditional Medicare paid $5,806 out of their own pockets for health care spending in 2016, according to research by the Kaiser Family Foundation.
And those numbers are only expected to rise in coming years.
Ways to reduce medical costs in retirement include:
Learning about and researching your current Medicare plan.
Seeing if other options, such as a new Medicare Supplement plan (Medigap) or a Medicare Advantage plan, may better suit your needs at a lower cost.
Checking if you qualify for any Medicare Savings Programs.
Making medical expenses a standard part of your budget.
Growing your emergency fund just in case.
Your Financial Planning Skills Should Never Retire
Leaving the workforce doesn't mean clocking out from your financial responsibilities.
Frivolous spending can quickly add up in retirement. Miller said in addition to health care costs, credit card debt is one of the greatest financial hurdles her clients face.
"They retire and think, Okay, I can spend a lot more of this money I worked hard for on the things I want," Miller said.
Still, most people don't rack up thousands of dollars in debt on brand new motorcycles or fishing boats. Instead, little purchases and upgrades tend to stack up over time.
That's why experts like David Rae emphasized the importance of a post-retirement financial plan in a 2019 article he penned for Forbes.
"Not having a plan for retirement income, or even just a spending plan, at the beginning of your retirement can greatly increase the risk of running out of money as you age," wrote Rae, a certified financial planner and accredited investment fiduciary.
Don't Be Afraid to Ask for Help
It's often easier to give advice than to receive it — especially when it comes to your finances.
If you've always managed your own money, it may be difficult to know when or how to ask for help.
Keeping an open mind is essential, according to Miller.
"The financial landscape has really changed over time," she said. "Yes, the basics have stayed the same. But retirement involves a lot of new situations the average person may not know how to navigate or budget for."
Trusted family members and professionals can help safeguard you from these potential pitfalls.
First, try to identify where you need help. Do you want to create a solid estate plan? Establish a college fund for your grandkids? Or maybe you just need an extra hand at tax time.
For example, money coaches — like Miller — tend to focus on teaching you the necessary skills to wisely handle your money, while a financial planner can assist you with specific goals, such as investing.
Types of financial advisors and professionals to consider:
Accountant
Attorney
Insurance agent
Financial planner
Investment advisor
Money coach
Debt counselor
Wealth management specialist
The Financial Industry Regulatory Authority offers a full list of professional designations on its website.
If you decide to seek outside assistance, try to identify the best professional for the job. This can help save money and prevent you from overspending on services you may not need.
Your web browser is no longer supported by Microsoft. Update your browser for more security, speed and compatibility.
If you need help pricing and building your medicare plan, call us at 844-572-0696