COVID-19 May Cause Seniors to Rethink Nursing Homes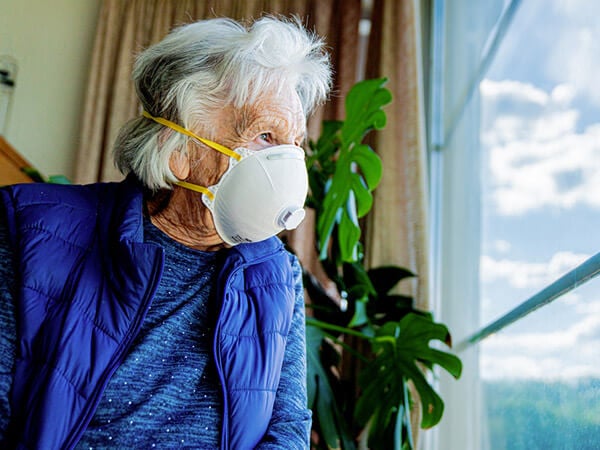 The COVID-19 pandemic has affected many facets of life in the United States, and nursing homes were hit particularly hard. According to the U.S. Centers for Medicare & Medicaid Services, more than 130,000 nursing home residents have died from COVID-19, and about 654,000 tested positive at some point. With nursing home occupancies already in decline, the coronavirus may encourage more Americans to seek assisted living alternatives.
Nursing Home Occupancy Rates Declining Before COVID-19
Even before the pandemic, nursing facility occupancy was trending down.
According to the Kaiser Family Foundation, occupancy rates in the United States had fallen from 86 percent in 2003 to 80 percent in 2019.
"If anything, the trend may accelerate because of very reasonable concerns about safety after over 130,000 nursing home residents died from COVID-19," said Ari Houser, Senior Methods Advisor for the AARP Public Policy Institute, to RetireGuide by email. "Both potential long-stay residents and rehab patients are likely to be more reluctant to go into a facility, having seen what happened over the last year."
How Medicaid Helps Cover Nursing Home Costs
Older Americans are also opting out of nursing homes due to the increased availability in assisted living and at-home care, a rise also seen in Medicaid usage.
"Medicaid, which is the primary payment source for both nursing homes and home care, has since 2013 paid more for home and community-based services than for institutional services each year," Houser said. "In comparison, in 1988 only 10 percent of Medicaid long-term care spending went to home and community-based services."
While Medicaid has made a difference, Original Medicare does not cover long-term care like assisted living or staying in a nursing home – but there is coverage available for home health care in some circumstances.
"We have already been seeing older people increasingly take advantage of alternatives to nursing homes for the last 20 to 30 years," said Houser. "For every person in a nursing home, even before the pandemic, there were multiple people with the same level of disability and health status who were living in the community."
When Is a Nursing Home the Best Option?
There are still factors that might make nursing homes a good option for some seniors. According to a 2019 University of Michigan-AARP poll, millions of adults aged 50 to 80 struggled with loneliness and lack of companionship.
Limited social interaction or regular contact with other people can turn into a serious health concern. There are also practical and financial issues that may make using a nursing home advisable over at-home care.
"Remaining at home with significant long-term care needs almost always requires a family caregiver to cover gaps in paid services," Houser said. "Despite recent progress to increase access to care in these alternative settings, someone without family members who are able to help them, or significant wealth may still need to go into a nursing home in order to get the services they need."
Impact of COVID-19 on Nursing Homes
In 2020, the coronavirus exposed the staff training and quality of care risks in nursing homes, highlighting how badly the pandemic impacted those facilities.
Even with national vaccinations in progress and stringent measures in place, seniors looking to move into a nursing home should consider how that facility faired the previous year.
"Factors to consider might include whether there are enough staff to adequately care for all the residents, whether the staff move between multiple facilities, how many are vaccinated," Houser said. "The answers to these questions may have less to do with the ongoing risk level from COVID-19 and more to with how the nursing home might respond to the next unexpected situation."