RetireGuide Volunteers with Seniors First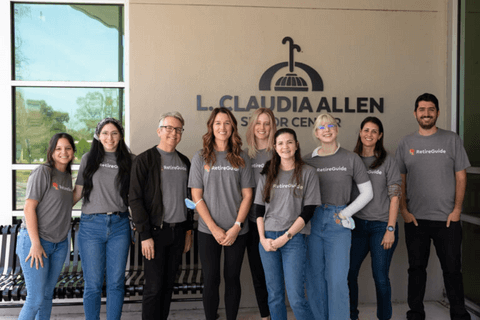 While serving as a valuable source for in-depth and accurate information, RetireGuide is giving back. The company recently volunteered with Seniors First to help serve and connect with its local community while also getting closer to its audience.
Seniors First is a nonprofit organization that helps put on events and provide both care and resources for seniors. The organization also offers services such as meal programs and in-home care.
RetireGuide employees visited a local center where they held a bingo event for seniors. The team ran the event, played bingo with the seniors, and provided prizes for the winners along with snacks and refreshments.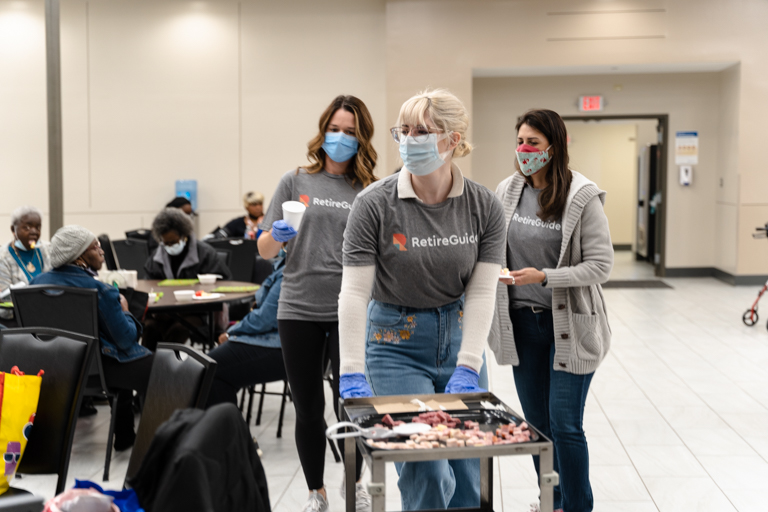 Participating in the event gave RetireGuide the chance to spend time with and learn from its audience, which was a valuable and rewarding experience.
"Volunteering with Seniors First was a fulfilling experience, allowing us to provide for and bond with neighbors from the heart of our community" financial writer Lindsey Crossmier said.
"A hands-on approach with RetireGuide's main audience made me feel connected with those who matter the most to us."
RetireGuide is a health and wealth website dedicated to covering important retirement-related topics for a senior audience.
Run by experienced journalists, the team is committed to providing accurate and in-depth information on subjects including Medicare, retirement planning, life insurance and annuities.
RetireGuide looks forward to finding new avenues and opportunities to assist the senior community in the future and continue to give back.
Please email Caitlyn McGonical for future volunteering and community building inquiries.