What to Know About Chiquita Brooks-LaSure, New Head of CMS
Written by

Rachel Christian

Rachel Christian

Financial Writer and Certified Educator in Personal Finance

Rachel Christian is a writer and researcher for RetireGuide. She covers annuities, Medicare, life insurance and other important retirement topics. Rachel is a member of the Association for Financial Counseling & Planning Education.

Read More

Published: March 5, 2021
3 min read time
This page features 8 Cited Research Articles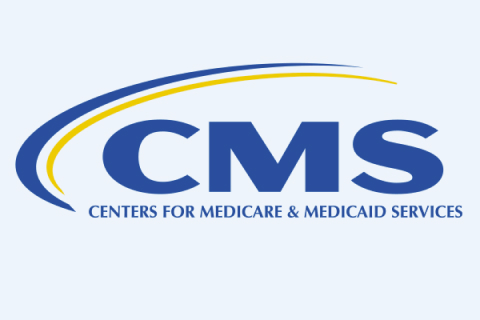 On Feb. 19, President Joe Biden tapped a former Obama administration official to head the Centers for Medicare and Medicaid Services — a massive federal agency responsible for providing health insurance to roughly 146 million Americans.
If approved by the Senate, Chiquita Brooks-LaSure would become the first Black woman to head CMS, which includes Medicare, Medicaid and the Children's Health Insurance Program, or CHIP.
Those three organizations spent $1.4 trillion on health care goods and services in 2018, about 37 percent of the country's total health care spending.
More than 146 million people of all ages — from infants to nursing home residents — were enrolled in Medicare, Medicaid or CHIP in 2020, according to CMS data.
The agency also oversees large parts of the Affordable Care Act, including the online insurance marketplace through which millions of Americans buy coverage.
Brooks-LaSure's Background
Brooks-LaSure was a top official during the Obama administration, where she held roles as deputy director for policy at CMS' Center for Consumer Information and Insurance Oversight and director of coverage policy at the Department of Health and Human Services, or HHS.
She is also known for her role in helping implement the 2010 Affordable Care Act.
Prior to serving in the Obama administration, Brooks-LaSure worked on Capitol Hill for the United States House Committee on Ways and Means.
Most recently, she led Biden's transition team for HHS, laying the groundwork for the new administration's health care policies.
Where She Stands on the Issues
According to leading health care experts and news outlets, if Brooks-LaSure is confirmed, she is likely to focus on expanding access to CMS services and improving equity within the health care system.
Brooks-LaSure's interest in expanding access, particularly through the Affordable Care Act, is well-documented.
In 2020, she co-authored a paper published in Health Affairs entitled "Building On The Gains Of The ACA: Federal Proposals To Improve Coverage And Affordability." It examines ways to extend coverage to all low-income Americans while increasing affordability for middle-income households.
Brooks-LaSure has also voiced support for a Medicare buy-in option that would provide coverage to people who are near the Medicare eligibility age of 65 but who can't qualify for an ACA subsidy.
During a June 2019 hearing for the U.S. House Ways and Means Committee, Brooks-LaSure testified that a Medicare buy-in option would move older adults out of the ACA marketplace while reducing costs for younger people.
Such a policy would differ slightly from Biden's campaign promise to create an option "like Medicare," as opposed to a Medicare buy-in that keeps the current program intact.
Brooks-LaSure has also spoken out about addressing racial health disparities and inequities.
In a 2019 Ways and Means Committee hearing on universal health care, Brooks-LaSure discussed maternal mortality statistics, noting that, "African American women, regardless of insurance status, are four times more likely to die in childbirth than white women."
In a 2020 paper Brooks-LaSure co-authored, she argues that Medicaid plays a critical role in improving health outcomes for pregnant and postpartum women.
"This is clearly an area where states can help make sure that the various groups that help people enroll in coverage today are funded and be aware of this issue," LaSure said.
Praise from the Health Care Community
Several stakeholders in the health care industry have applauded Brooks-LaSure's CMS nomination, including leaders from the American Hospital Association, the Federation of American Hospitals and the Association of American Medical Colleges.
"Chiquita is well versed on policies to expand health coverage supported by President Biden, including a public option, lowering the age of Medicare eligibility and ACA improvements," Tricia Neuman, director of the Kaiser Family Foundation's Program on Medicare Policy, told RetireGuide.
Still, little is known about where Brooks-LaSure stands on certain key issues, including prescription drug pricing and making telehealth services a permanent benefit of Medicare and Medicaid.
In January, Biden selected Elizabeth Richter to serve as interim administrator of CMS until a final pick is confirmed.
Brooks-LaSure's nomination was referred to the Senate Finance Committee on Feb. 22. A date for her final Senate confirmation hearing has not been announced.