Medicare Beneficiaries Can Receive New COVID-19 Therapy for Free

Written by

Rachel Christian

Rachel Christian

Financial Writer and Certified Educator in Personal Finance

Rachel Christian is a writer and researcher for RetireGuide. She covers annuities, Medicare, life insurance and other important retirement topics. Rachel is a member of the Association for Financial Counseling & Planning Education.

Read More

Published: November 23, 2020
3 min read time
This page features 10 Cited Research Articles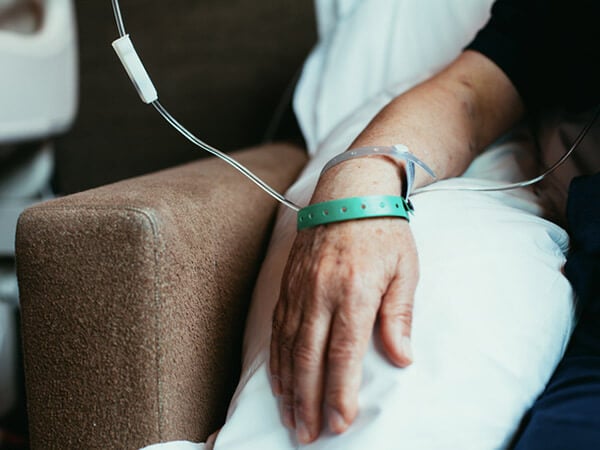 As the race for a COVID-19 vaccine continues, Medicare beneficiaries can now receive an investigational infusion therapy designed to prevent patients with mild to moderate cases from getting sicker.
The treatment, bamlanivimab, will be free for Medicare recipients during the public health emergency, according to a Nov. 10 Centers for Medicare & Medicaid Services news release.
CMS described the newly approved therapy as "potentially life-saving" and said the drug may be administered in a variety of settings, including doctors' offices, nursing homes, infusion centers and home health agencies.
However, the drug is not authorized for people already hospitalized with COVID-19.
Bamlanivimab is a monoclonal antibody used to treat mild to moderate COVID-19 in patients who are at high risk for becoming seriously ill from the virus.
It is administered via a one-hour intravenous infusion.
President Donald Trump received a similar medication made by Regeneron, although that drug is still under FDA review, according to NPR.
The Food and Drug Administration approved an emergency use authorization for bamlanivimab one day before CMS announced its new coverage decision.
To be clear, an emergency use authorization is different from FDA approval. The safety and effectiveness of bamlanivimab is still being evaluated.
Don't Leave Your Health to Chance
Find a local Medicare plan that fits your needs by connecting with a licensed insurance agent.
In clinical trials, the investigational therapy has been shown to reduce COVID-19-related hospitalizations in high-risk patients, according to the FDA.
Monoclonal antibodies are laboratory-created proteins that block the virus and prevent it from infecting cells.
The most common side effects were nausea, dizziness and headaches.
The U.S. Department of Health and Human Services will oversee the allocation and distribution of bamlanivimab, which is being manufactured by Eli Lilly and Company.
Some experts believe the drug may be a lifesaver for elderly, vulnerable populations — particularly residents in nursing homes.
"To be able to do this in their own room, that's a real plus for this. It can logistically be done in the nursing home whereas a lot of other things can't," Dr. Karl Steinberg president-elect of AMDA – The Society for Post-Acute and Long-Term Care Medicine, told McKnight's Long-Term Care News.
On the business side, CMS said health care providers are likely to receive COVID-19 monoclonal antibody doses for free — at first.
The government will purchase 300,000 doses of bamlanivimab from Eli Lilly between now and Dec. 30, according to the U.S. Department of Health and Human Services. The federal government can purchase another 650,000 doses through June 2021.
Drug availability could vary across the country, since each state will receive an allocation and then implement its own distribution system.
CMS will compensate providers for administering the infusion — but not for the drug itself —when providers receive it for free.
Later, when the initial no-charge period ends and providers must purchase bamlanivimab or other monoclonal antibody therapies, CMS plans to set the payment rate at 95 percent of the average wholesale price.
The same rate will apply to the COVID-19 vaccine.
In late October, CMS announced that all Medicare beneficiaries will have access to the COVID-19 vaccine at no cost when it becomes available.
Who Am I Calling?
Calling this number connects you to one of our trusted partners.
If you're interested in help navigating your options, a representative will provide you with a free, no-obligation consultation.
Our partners are committed to excellent customer service. They can match you with a qualified professional for your unique objectives.
We/Our Partners do not offer every plan available in your area. Any information provided is limited to those plans offered in your area. Please contact Medicare.gov or 1-800-MEDICARE to get information on all of your options.
888-694-0290