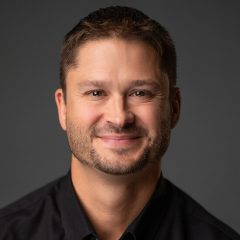 Tom Parkin
Medicare Expert
Tom graduated with a bachelor's of science in marketing and a Master of Business Administration from Northwest Missouri State University. His career began in insurance selling for a well-known health insurance company. At Senior Market Sales® (SMS), Tom started as an associate marketing coordinator and was promoted to marketing coordinator after five months and, again, recently promoted to senior marketing consultant.
Tom's SMS role is to recruit, develop, service, support and manage relationships with agents and agencies. He believes it's important to stay on top of changes and trends in the industry to find the answers to the many questions that come across his desk.
In addition to product and industry knowledge, Tom also has expertise in effectively selling Medicare products across various sales platforms. Because of his great Medicare knowledge, he offers supportive guidance that helps agents think outside of the box and look at different methods of making and growing their business. Tom enjoys the problem-solving aspect of his job, and nothing beats seeing his work pay off when agents are able to take their business to the next level.
Tom is originally from West Des Moines, Iowa. His wife, Kelly, also works at SMS, and together they have a daughter named Marley. His hobbies include watching sports as well as playing golf and softball, reading a good book, cooking and grilling, music, going to concerts and traveling. Most of all, Tom especially enjoys spending time at home with his beautiful wife and daughter.
About RetireGuide.com's Experts
RetireGuide.com's experts are trusted authorities on Medicare, life insurance, annuities and retirement planning. Before experts review content on our website for accuracy, we verify that they have relevant experience, licenses and professional designations. We exercise due diligence in vetting prospective experts to protect our readers and ensure the information on our website is trustworthy, comprehensive and useful to readers in the pursuit of their retirement goals.
More About Our Experts