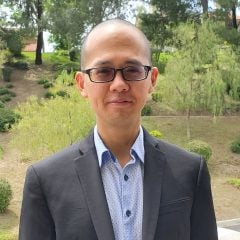 Timothy Li, MBA
Business Finance Manager
Timothy, a consultant, accountant and finance manager, has worked alongside CEOs and CFOs, utilizing in-depth analytics to uncover the narratives embedded within financial models and numerical data. His professional experience includes serving prominent Fortune 500 companies.
Currently holding the position of business finance manager, Timothy focuses on researching methods to enhance profitability within the supply chain, logistics and sales divisions. He leads weekly conference calls with key stakeholders, including demand planning, sales, supply chain personnel and executives, to analyze performance trends and influential factors. Additionally, he frequently travels to different locations to provide financial training to supervisors, with a specific emphasis on minimizing excessive costs.
Timothy holds a Master of Business Administration degree from the University of Southern California, complementing his undergraduate degree in economics from the University of California, Los Angeles.
About RetireGuide.com's Experts
RetireGuide.com's experts are trusted authorities on Medicare, life insurance, annuities and retirement planning. Before experts review content on our website for accuracy, we verify that they have relevant experience, licenses and professional designations. We exercise due diligence in vetting prospective experts to protect our readers and ensure the information on our website is trustworthy, comprehensive and useful to readers in the pursuit of their retirement goals.
More About Our Experts