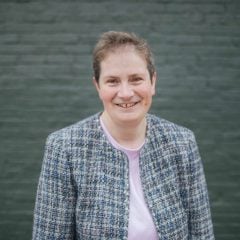 Peggy James, CPA
Certified Public Accountant
Peggy James, a certified public accountant (CPA), has dedicated several years to working in financial roles within higher education. Following her graduation from the University of Virginia with a Bachelor of Arts degree in government, she gained experience in newspaper advertising before transitioning her career path. Additionally, Peggy holds a Master of Accounting degree from North Carolina State University.
Throughout her professional journey, Peggy has acquired expertise in both corporate and nonprofit accounting and finance. Her skills encompass a wide range of tasks, including journal entries, bank reconciliations and the management of intricate fiscal year-end close processes involving accruals and deferrals. She has successfully developed budgets for programs of varying sizes and provided financial training to faculty, staff and students. Peggy places significant importance on effectively and accurately communicating information related to financial matters.
Recognizing that individuals possess differing levels of comfort and familiarity with numbers and money, Peggy strives to demystify complex concepts and create a welcoming environment for readers. She believes that by openly discussing money, its utilization and its potential to help achieve personal goals, valuable lessons can be learned.
Peggy often mentions that she was taught early on that discussing money is impolite. However, she believes that by cultivating a willingness to engage in conversations about money, we can all gain valuable insights and improve our financial well-being.
About RetireGuide.com's Experts
RetireGuide.com's experts are trusted authorities on Medicare, life insurance, annuities and retirement planning. Before experts review content on our website for accuracy, we verify that they have relevant experience, licenses and professional designations. We exercise due diligence in vetting prospective experts to protect our readers and ensure the information on our website is trustworthy, comprehensive and useful to readers in the pursuit of their retirement goals.
More About Our Experts