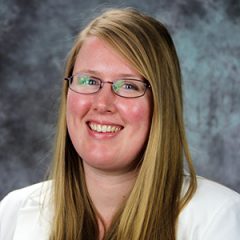 Megan Christensen
Licensed Agent at Insuractive
Megan understands that helping agents set goals for themselves and their teams is a pertinent component to success. She also knows that this helps set a clear path from where they are to where they want to be.
Megan spends countless time getting to know her clients and helps them work through every challenge, big or small. She plays a key role in analytics, reporting, commissions and data gatherings. In addition, Megan assists in writing drug plans.
When she isn't working, Megan enjoys home improvement projects, crafting and traveling. A fun fact about Megan is she took her first driving lesson and first flying lesson on the same day.
About RetireGuide.com's Experts
RetireGuide.com's experts are trusted authorities on Medicare, life insurance, annuities and retirement planning. Before experts review content on our website for accuracy, we verify that they have relevant experience, licenses and professional designations. We exercise due diligence in vetting prospective experts to protect our readers and ensure the information on our website is trustworthy, comprehensive and useful to readers in the pursuit of their retirement goals.
More About Our Experts